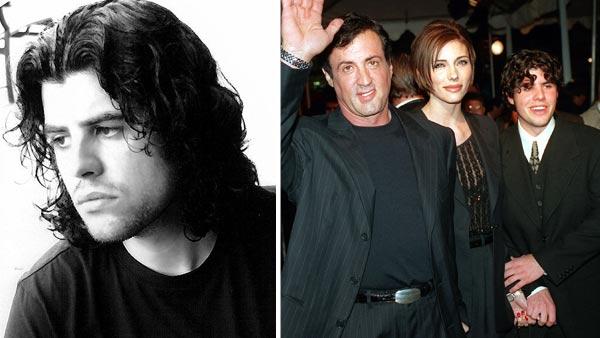 Cops; Sylvester Stallone's son wasn't a drug addict he was a drug dealer!
Adding to the woe of the Sage Stallone's untimely death is the fact that his wedding day was slated for today, July 15th.
Due to marry his long term girlfriend in Las Vegas today, investigators are said to have  found that Sage Stallone had posted images of his wife to be on facebook just 17 hours before his body had been found.
On other fronts concerning the young man's death, Sage's attorney and long term friend George Braunstein is asserting that Sage Stallone never drank nor did he consume drugs or alcohol. At least to his knowledge. The lawyer also goes on to reflect that the perception that Stallone was a recluse or a hermit is an inaccurate one and that a 'grade A film geek' who liked to research movies would be a more apt description.
With respect to Sage Stallone's actual cause of death, the La Times have asserted that jumping to the conclusion that Stallone died of an overdose is premature as he may have died because of a heart attack or a stroke (invoked by an overdose?). Authorities are also stating because Stallone's body was not found without a suicide note that suicide was probably an unlikely motive in his death, that plus the fact that Stallone had recently signed papers for new film projects alongside his wedding today to his longterm girlfriend today had he lived betrays any motive for suicide.
At present questions remain what precidated the death of the young man as the young man's family viscerally grieve his death.