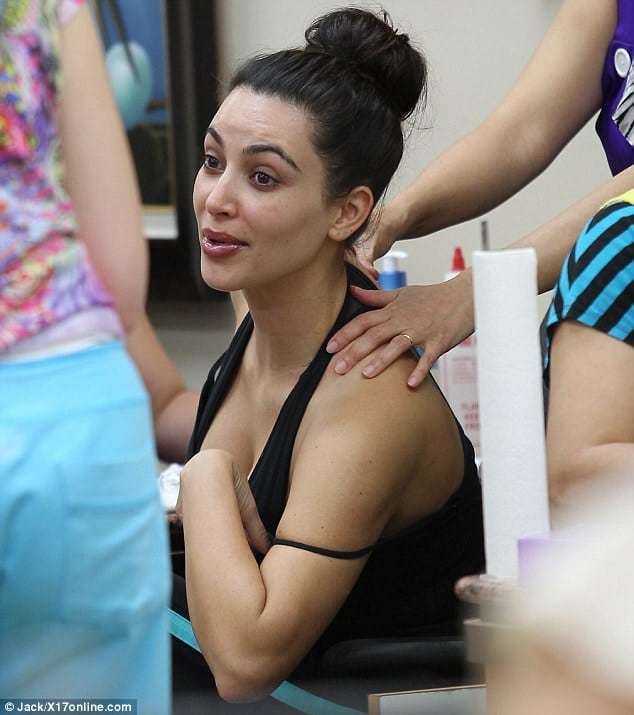 It's well known that Kim Kardashian barely budges out of the house without any makeup. In fact always media whore savvy she's always dressed to the t's with matching high heels, make up and a killer outfit. That though was not the case as our collective preferred hero stepped out in Beverly Hills sans make up and what a delight she was too.
Seen sitting down at a salon where peons were seen methodically making our Kim ever more beautiful Kim cut a fetching figure as salon artists dished out their wonderful kind of magic.
Kids, let's face it, don't you wish you were as artificial a natural beauty like Kim too?
Oh my! Look at Kim Kardashian as she tweets new racy bikini picture.
So how will Kim Kardashian and Kanye West look 20 years from now?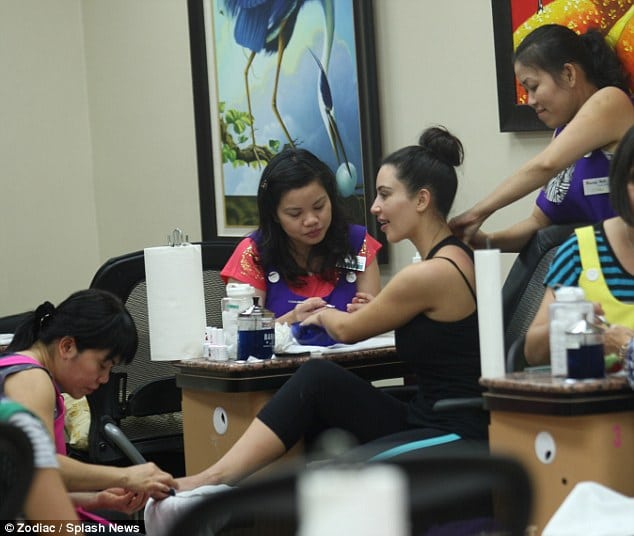 Oh dear Kim Kardashian's leather pants just wont stay up.