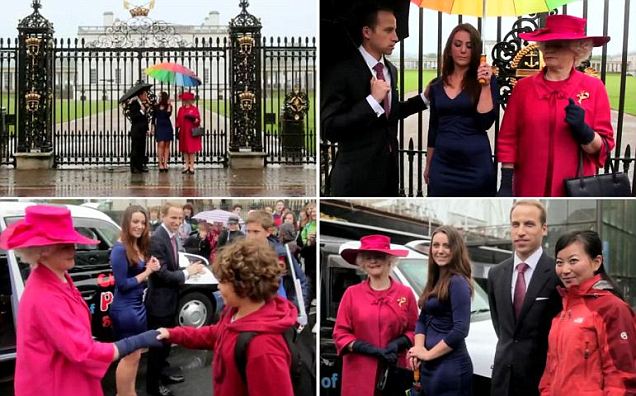 'I just don't understand why we cannot take the royal limo. I didn't marry into royalty to schlep around in a taxi,' as spoken by Kate Middleton look alike actress Colette Mularkey.
Out of China comes a new ad seeking to publicize a range of 'panda cabs' for the city of Chengdu using the image of the royal family which may or may not go down too well with the royal family or royal loyalists.
The ad is set outside a make believe Buckingham palace with Queen Elizabeth, her grandson, Prince William and what turns out to be his nagging wife, Kate who is not too impressed with her husband's effort to save the royal family by opting to take a cab as opposed to a car service as they must make their way to Jubilee celebrations. What follows is a back and forth nagging that deftly touches on some of the concerns some may have had with Kate prior to her marriage into the Royal family whilst at the same time satorializing the Royal families very own disjoint at how most 'commoners' actually get to live.
To date the ad, which is hoped will promote tourism in the Chinese province has been generally well received although some Britons are finding it a bit hard to take, arguing that if anyone should 'take the piss' out of the Royal family it should be Brits themselves, which ironically makes the ad that much more funnier.
If only we could all have the problem of too much wealth and having to keep up appearances for our 'subjects….'