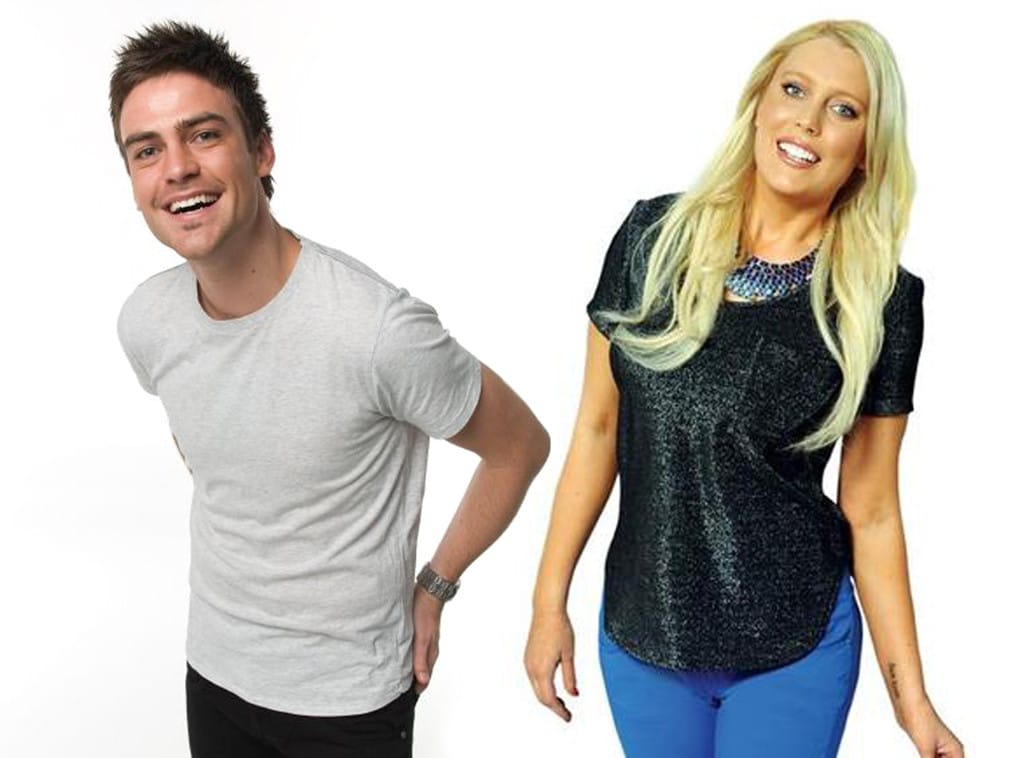 Aussie dj's Mel Greig and Michael Christian as well 2DayFM staff now receive death threats.
Kate Middleton nurse Jacintha Saldanha hung herself with scarf say police. Left 3 suicide notes.
Did Kate Middleton nurse really leave a suicide note? Mystery deepens….
Aussie dj's radio show that pranked Kate Middleton's nurse terminated.
Kate Middleton nurse suicide suspicious. Are others involved?
Aussie dj's express public grief and shock that their royal prank worked.
Kate Middleton nurse suicide leads to 2DayFm radio advertiser boycotts.
Despite Kate Middleton Nurse suicide 2DayFm radio station refuses to fire dj's. Says they are the real victims!
Kate Middleton Nurse suicide leads to outrage on twitter.
Kate Middleton nurse who received prank phone call found dead, suicide suspected.
Aussie Djs prank call Kate Middleton's hospital. Pretend to be the Queen and Prince Charles.
Kate Middleton pregnant but palace fears miscarriage as eating disorder rumors spring.
Oh really? Kate Middleton is now officially pregnant!
Oh really? Kate Middleton is pregnant says 'close friend Jessica Hay.
A new low in tabloid journalism…
Pursuant to the tragic news of the suicide of Kate Middleton nurse Jacintha Saldanha after being taken in by a 'royal prank' and the world wide condemnation of 2DAY FM Aussie dj's Mel Greig and Michael Christian, radio station's owners, Southern Cross Austereo momentarily ago have announced that it has suspended the pair.
Offered Southern Cross Austereo in a just released statement:  "SCA and 2Day FM are deeply saddened by the tragic news of the death of nurse Jacintha Saldanha from King Edward VII's Hospital. SCA and the hosts have decided that they will not return to their radio show until further notice out of respect for what can only be described as a tragedy."
As for the dj's themselves, tabloid outlet tmz is reporting that the pair are deeply shocked and that they in fact are suspending themselves. Not the outlet itself? Or is that the pair just trying to save a modicum of face? After all they both eliminated their tweeter accounts after receiving worldwide condemnation for the nurse's suicide.
SCA says the CEO has spoken with both of the DJs … who are both "deeply shocked" over the tragedy.
What's note worthy is the fact that the Southern Cross Austereo did not pull the DJs off the air immediately following the prank … but instead waited until the backlash after Saldanha's suicide. In fact the dj's were said to still be bragging and promoting the prank (#RoyalPrank) until the very moment of news of the nurse's suicide became world wide news….
Ultimately one has to wonder about the consequences of the media straying too far from decorum and courteous righteous behavior in causing distress and peril to innocent victims. Maybe it was all in good jest and maybe the outlet couldn't resist the jibe and raising its ratings but one has to wonder should it now be forced to accept responsibility for their actions? Or to put it another way, shouldn't the outlet at least wondered about the affront, and potential damage it risked causing with this simple 'prank?' Which raises another question, how and what exactly has the media landscape morphed into these days….?
At present a petition has been started calling for the two to be fired.
Then there were these comments via the web that caught my attention as well:
This death is all to do with how the media and others poured scorn on the ladies at the hospital who handled the call, and about how the hospital managed things with her. The prank was innocent fun, and should have been laughed away as the Princes of Wales did. The DJs had no idea that this might be the consequence. My heart goes out to all who have to live with the consequences that could never have been predicted.
Oh jeez. It was a prank call that wasn't even directed at the nurse. I feel horrible that she died, and I feel awful for her family. But seriously, calling for the DJs' heads is ridiculous. The woman blew this -way- out of proportion, the DJs didn't do anything that would reasonably lead to anything like this. Ridiculous….   
Why in Heaven's name would somebody kill themselves over something like this, leaving behind two children and a husband? I feel bad for the nurse, but why would she have even remotely believed that falling for a prank means more than being alive for her family? I'm more astounded by her actions than those of the DJs.   
So Mel and Michael……are you laughing now?? Was it funny Ha ha?? .As you two jokesters spend time with your families this holiday think of how Ms. Saldana's family will be spending theirs. Some pranks are as bad as bullying. You should be fired indefinitely ……and wait for Karma to get you.   
I agree the DJs should be held accountable. Over here in the states it could be for involuntary manslaughter or something of that sort. My prayers are with her and the Duchess because you know she has to be feeling incredibly sad over this. People should really think before they act.   
I love how all of you perfect little princesses with your over developed senses of propriety get all indignant about something that YOU don't happen to agree with, especially when it comes to something as subjective as art or comedy. 
Radio jocks and tv shows have been doing this kind of stuff for decades. We, as a society, have got to stop making people "victims" who have no accountability for their own actions. No one in a million years would expect a stable, healthy person (especially working in health care) to take such an extreme reaction. Unless of course, her job was threatened by the hospital, in which case THEY own as much of this. In short, get over it.