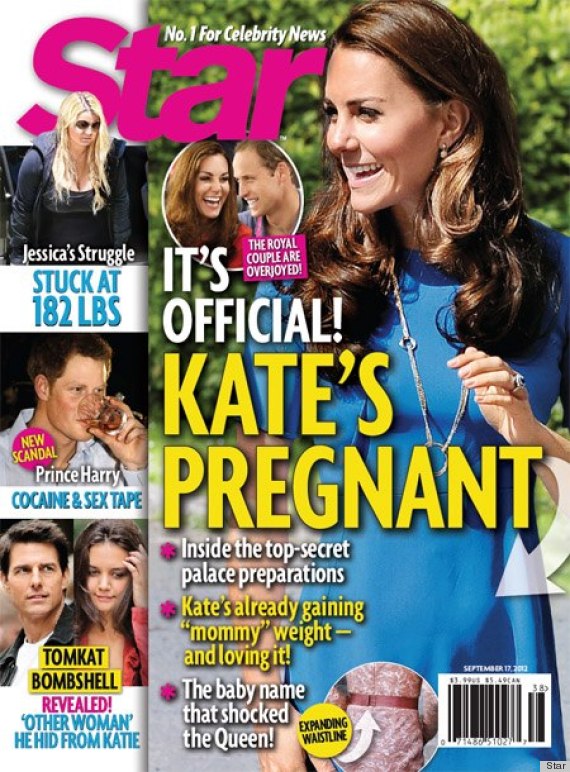 Kate Middleton Nurse suicide leads to Aussie Dj's suspended.
Kate Middleton Nurse suicide leads to outrage on twitter.
Kate Middleton nurse who received prank phone call found dead, suicide suspected.
Aussie Djs prank call Kate Middleton's hospital. Pretend to be the Queen and Prince Charles.
Oh really? Kate Middleton is now officially pregnant!
Oh really? Kate Middleton is pregnant says 'close friend Jessica Hay.
With the good news that Kate Middleton is pregnant also now comes the concern that the Royal house must do anything to make sure she stays healthy and is able to give birth to the future heir of Great Britain. This especially after having been rushed to hospital this morning with the public disclosure of her pregnancy.
dailymail.co.uk: Catherine, 30, was this afternoon taken to King Edward VII Hospital in central London with acute morning sickness and is expected to be kept in for several days. She was admitted only as a precautionary measure. 
What has now some whispering according to confidential insiders is that the Kate Middleton's morning sickness and being kept under close surveillance may not be necessarily the result of her body just acclimatizing to her new pregnancy but her body also reacting viscerally to the new pregnancy on account of constant diet bingeing.
Kate Middleton has consistently been under the watchful eye of the media as concern for her health and body weight has consistently drawn back and forth debate as to her actual health. And now with the announcement of her pregnancy it seems the palace is not taking any chances of Kate Middleton even remotely possibly suffering a miscarriage or losing this child.
Continues the Palace's official statement: 'The Duchess was admitted this afternoon to King Edward VII Hospital in Central London with Hyperemesis Gravidarum.
'As the pregnancy is in its very early stages, Her Royal Highness is expected to stay in hospital for several days and will require a period of rest thereafter.'
Nevertheless there is some pause for concern:
Sources told MailOnline the Duchess is on an intravenous drip to increase her fluid and nutrient levels.
'The condition – although unpleasant – poses no harm to mother and baby as long as it is treated, as your baby will take the nutrients it needs from your body – it's the mum that suffers more,' Jules Robertson, a midwife for the baby charity Tommy's said.
Palace sources go on to say there was no way they would have announced the pregnancy at this stage had Kate Middletin not fallen ill.
They are happy but are very nervous because it is so early in the pregnancy, the source added.
Kate's slim figure is not a reason why she has become poorly according to the palace which may or may not be the case as once again scrutiny is thrown at the Duchess given her very public struggle and affinity with maintaining her weight.
With so much riding on Kate Middleton giving an heir and a great public relations boost, all eyes will be on her as she will be kept under close vigil.