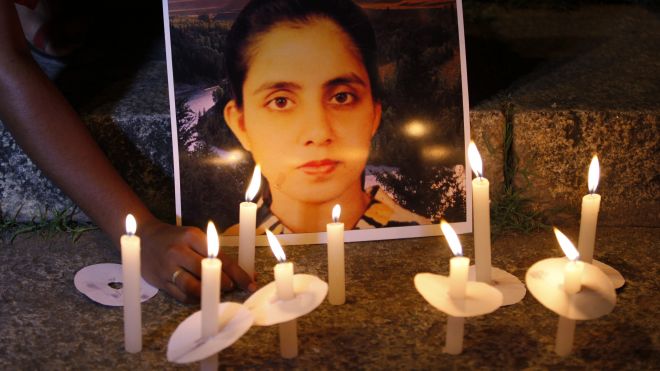 Aussie dj's Mel Greig and Michael Christian as well 2DayFM staff now receive death threats.
Did Kate Middleton nurse really leave a suicide note? Mystery deepens….
Aussie dj's radio show that pranked Kate Middleton's nurse terminated.
Kate Middleton nurse suicide suspicious. Are others involved?
Aussie dj's express public grief and shock that their royal prank worked.
Kate Middleton nurse suicide leads to 2DayFm radio advertiser boycotts.
Despite Kate Middleton Nurse suicide 2DayFm refuses to fire dj's. Says they are the real victims!
Kate Middleton Nurse suicide leads to Aussie Dj's suspended.
Kate Middleton Nurse suicide leads to outrage on twitter.
Kate Middleton nurse who received prank phone call found dead, suicide suspected.
Aussie Djs prank call Kate Middleton's hospital. Pretend to be the Queen and Prince Charles.
Detective Chief Inspector James Harman has announced earlier this week that Kate Middleton nurse, Jacintha Saldanha was found dead apparently after hanging herself with a scarf. He went on to reveal that there were injuries to the wrist and that at present no suspicious circumstances were found at the murder site.
Her death which interestingly has yet to be confirmed as a suicide (there has been conjecture that the nurse may have indeed met with foul play as a consequence of toxic information she may have access to in relation to Kate Middleton's pregnancy) whilst investigators have gone on to report that Saldanha left 3 notes. Two in her her room and one among her possessions. The content of which have yet to be publicly revealed.
Nymag also goes on to reveal the following: Meanwhile, the Australian Communications and Media Authority (ACMA) stated today that they're launching a formal investigation into the prank call, which was made by two D.J.'s for radio show 2Day FM. While ACMA can revoke the station's broadcasting license, they don't have the authority to fine the station or require that D.J.'s Mel Greig and Michael Christian be fired. Both Greig and Christian have released public apologies, and their show has been suspended indefinitely.