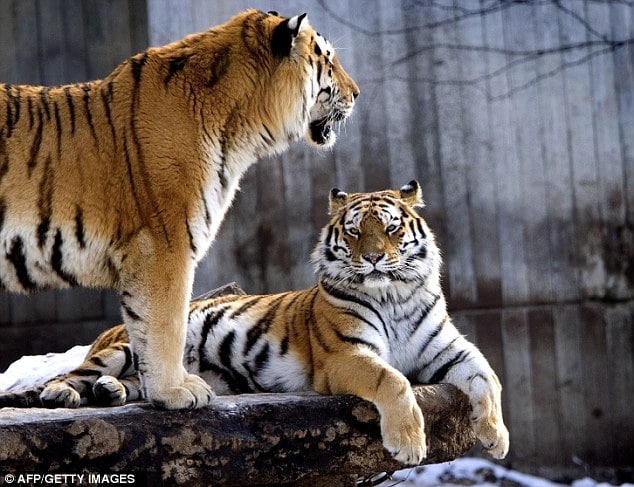 It has been thought that a 21 year old man purposefully set to kill himself by scaling a fence and crossing a moat before delivering himself to the lair of a tiger's enclosure at a Copenhagen zoo.
Savaged by three Siberian tigers, the man's remains were discovered once staff arrived for work in the morning.
To date the man has yet to be identified (it is though known he was not a Danish citizen but held Danish residency nevertheless) nor has a conclusive motive been established, although authorities have not ruled out suicide as a possible motive.
At present detectives are reviewing CCTV footage to try to explain how man accessed the enclosure. In the interim Steffen Straede, the zoo's chief executive has said psychologists have been called in to talk to staff who found the body
Added Straede: 'If a person really wants to get in there, we cannot prevent it from happening.'
Which presents the following question. Why did the man choose to die this way? Did he envision a bloody and savage death an intoxicating high that would precipitate him to another level that he rarely felt in life, did he imagine the press stories about him and people reading about what he had done? Did he feel he deserved a violent and savage death? Was this the elixir that would set him free? Or could we even wonder for a moment that the man never intended to kill himself at all and all he wanted was to experience the tranquility of the savagery of nature as close as possible before nature fought back the only way it usually ever understands….?