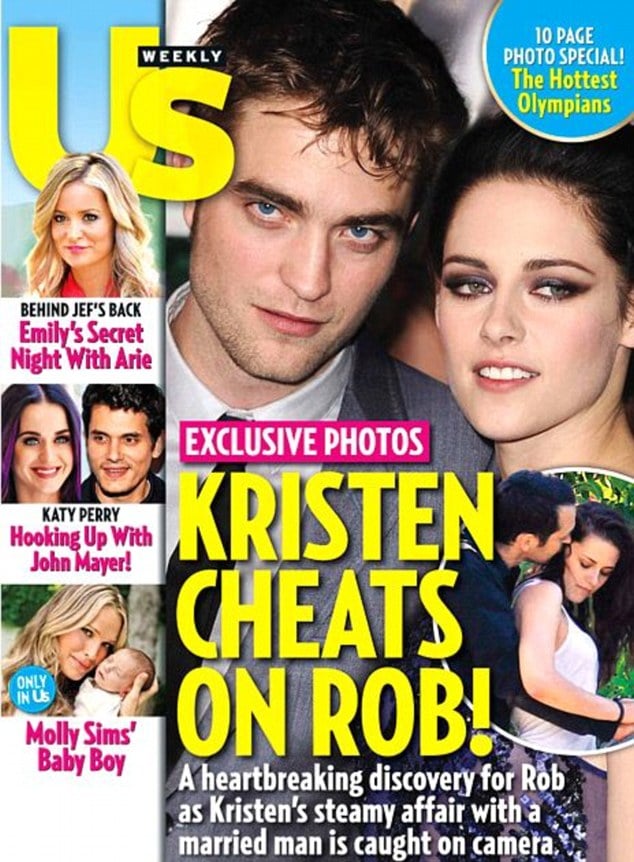 Kristen Stewart might be pregnant but she doesn't who the father is….
Kristen Stewart photos. Are the photos really just part of publicity set up?
Kristen Stewart and Robert Pattinson in custody dispute over their dog.
Kristen Stewart never had an affair says Liberty Ross' brother.
Kristen Stewart cheating photos with Rupert Sanders. How the paparazzi pulled it off.
Kristen Stewart apology thought to be career suicide reckon insiders.
Kristen Stewart did not have sex with Rupert Sanders insists producer Giovanni Agnelli.
Should Kristen Stewart have to apologize about having sex or not?
Robert Pattinson is urged to give up Kristen Stewart.
Robert Pattinson seeking comfort over Kristen Stewart affair with strangers
Robert Pattinson death hoax surfaces.
Robert Pattinson refuses to do any Twilight promo appearances with Kristen Stewart.
Love don't live here anymore…?
It's being reported this morning that one of Hollywood's highest paid actresses, Kristen Stewart has cheated on her boyfriend Robert Pattinson with Snow White and The Huntsman director Rupert Sanders, after paparazzi caught her making out with the married director (you work it girl!).
In what is thought not to be bode too well for the actress (or will it?) photographers have caught her red handed in the embrace of Rupert Sanders whose photo is splattered all over the front cover of this week's US Weekly. How's that for currency and further extending one's brand of media trash friendly?
Of course the media are dizzy with delight to have caught our collective heroine acting beyond her expected brand of perfect tea cup manners and then again there is the issue that her (ex?) boyfriend Robert Pattinson is also a preferred hawt bixch of Hollywood.
As for Rupert Sanders, the director is known to be married to a British model (some guys keep hitting lotto?) Liberty Ross with whom he had two children (hmm, the blood stains are making their way down the stairwell as we speak kids…).
Kristen for her part is completely mortified and has being seen anxiously holding her normally perfectly still cup of tea.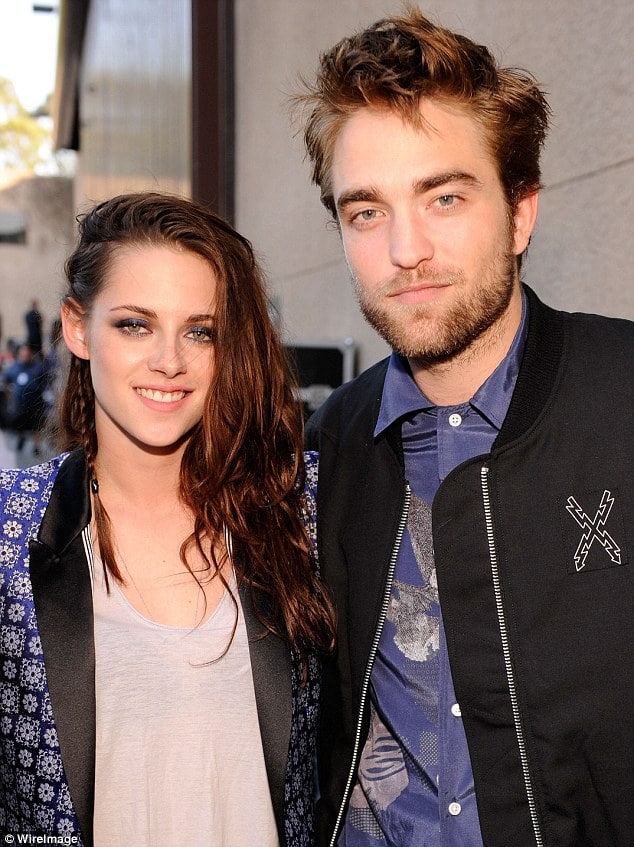 Reports people (cause you know them bixches are always right): 'Kristen is absolutely devastated. It was a mistake and a complete lapse in judgement . She wasn't having an affair with Rupert.'
'It was just a fleeting moment that shouldn't have happened. She never meant to hurt anyone. She's a good person who just made a bad choice.'
Kids sounds to me some publicist has been keeping late hours lately. Blah!
The allegations of Kristen cheating come months after our spawned hero Robert told Vanity Fair: 'There is one thing I've never understood: Why people cheat. My parents met when my mom was 17 and my father 25, they are still together, and seem very happy.
'I grew up believing that you can be together all of your life.'
Never mind Robert. Welcome to Hollywood.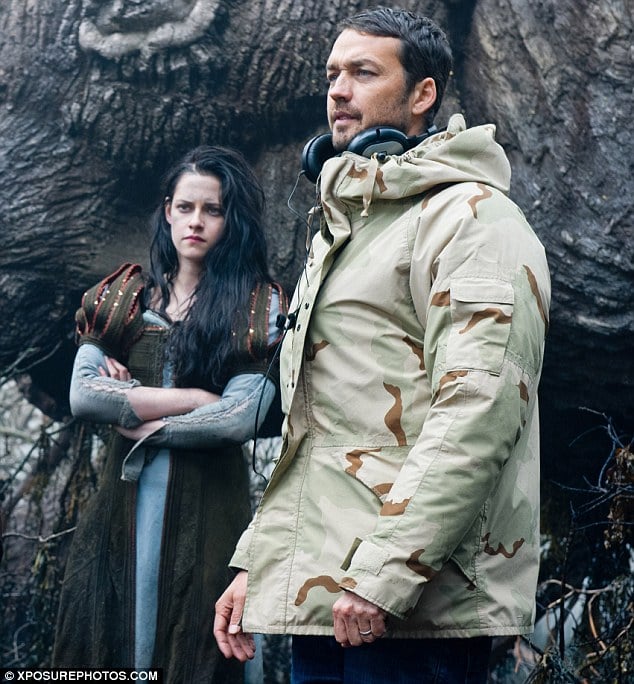 Whilst Robert Pattinson might be thought to be privately licking his wounds, Rupert Sanders' wife on the other hand is not. Bixch has gone out publicly to for a lack of better words to express her disillusionment (damn who cheats on British Vogue models?):
dailymail.co.uk: Rupert's wife Liberty rather cryptically retweeted a quote from Marilyn Monroe, saying: 'Sometimes good things fall apart so better things can fall together.'
She later followed this with another retweet, this time quoting American author and poet Maya Angelou, saying: 'If you find it in your heart to care for somebody else, you will have succeeded.'
Liberty then simply wrote: 'WOW'.
Following her tweets, Liberty appeared to have deleted her Twitter account.
Deleted her twitter account and maybe will soon delete her relationship to hawt bixch du jour Rupert Sanders?
Such are the illusions of Hollywood that keep helpless mortals like us guessing and panting for more. Careful not to knock any more tea Kristen….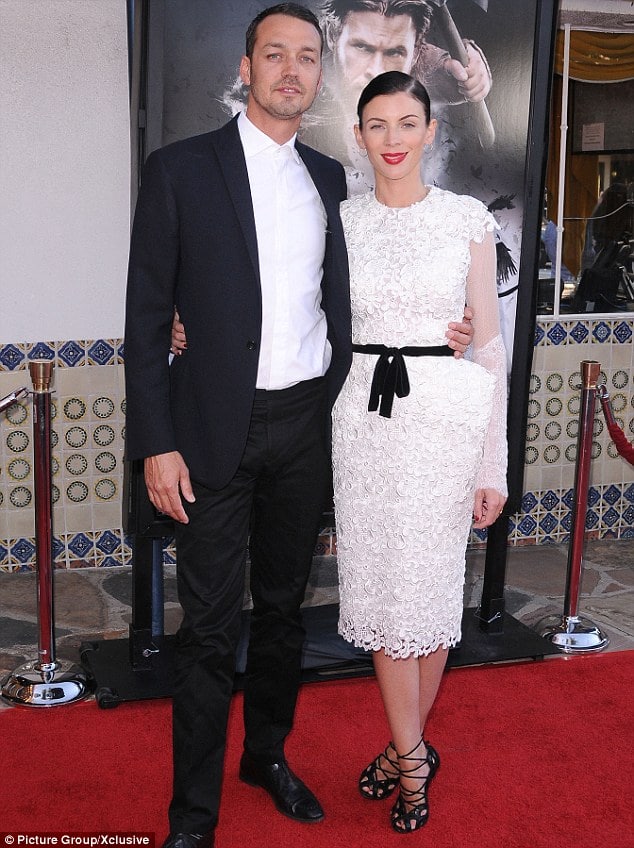 Kristen Stewart affair with Rupert Sanders went on for more than 6 months says Liberty Ross brother.
Did Robert Pattinson's friendship with Emilie de Ravin inspire Kristen Stewart to cheat?
Twilight bosses are panicking now that Kristen Stewart and Robert Pattinson have called it off.
Kristen Stewart and Robert Pattinson only communicating via heated texts.
Kristen Stewart's lover Rupert Sanders is forgiven by his wife, Liberty Ross
Kristen Stewart begs Robert Pattinson to have crises talks in NYC this week.
Kristen Stewart receives death threats via twitter for being such a slut…
Kristen Stewart cheating scandal; Robert Pattinson wants man to man talk with Rupert Sanders.
Kristen Stewart parodied in Snow White cartoon after cheating on Robert Pattinson
Did Kristen Stewart actually have sex with Rupert Sanders?
Charlize Theron is furious with Kristen Stewart for having an affair with Rupert Sanders. Or is she?
Was Rupert Sanders fixated with the young ingenue Kristen Stewart because she reminded him of a young Liberty Ross ?
Heartbroken Robert Pattinson was getting ready to propose to cheating Kristen Stewart.
Liberty Ross claims that she had to raise the kids all by herself, husband Rupert Sanders never there in the first place
Robert Pattinson moves out of house shared with Kristen Stewart after she is caught cheating on him.
Twilight mega fan Emma Clark leaves a memorable youtube response to Kristen Stewart caught cheating on Robert Pattinson.
Kristen Stewart begs her boyfriend Robert Pattinson to take her back after cheating on him