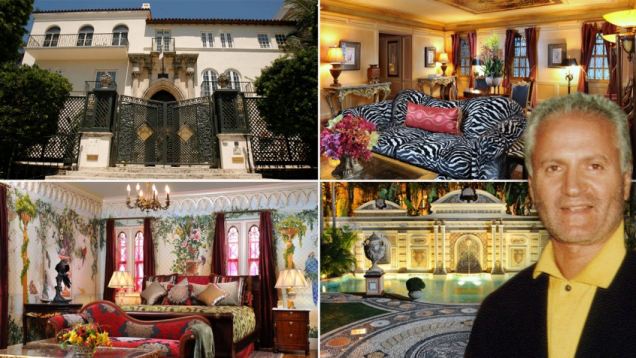 Casa Casuarina the house that fashion icon Gianni Versace once lived in and died literally infront of when he was shot by an assassin in 1997 is now back on the market.
The asking price? A mere $125 million.
miamiherald: Luxury property powerbrokers Jill Hertzberg and Jill Eber of ColdwellBanker Residential Real Estate unveiled the listing Friday morning.
The gated property at 1116 Ocean Drive, built in 1930 by architect Alden Freeman, has 10 bedrooms, 11 baths and a 54 foot mosaic pool lined in 24-karat gold. It's chock full of frescos and statues with a large open air courtyard.
The current owner, Peter Loftin, bought the property for $19 million in September 2000.
Since then Peter Loftin in 2009 converted the property into a boutique hotel and private club which may go some way towards explaining the extraordinary asking price. Never mind the legend and our increasing appetite for luxury status objects.
Anyone for a piece of fashion icon history?
images via dailymail.co.uk