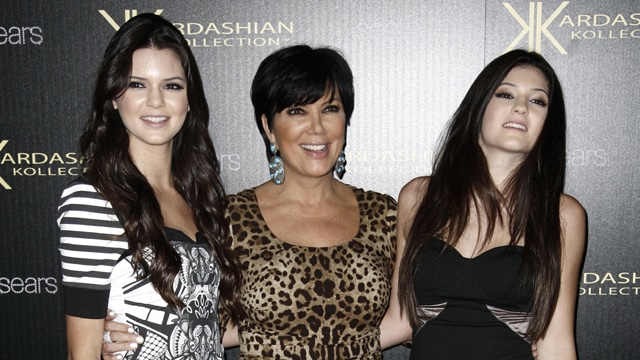 Kids, there's more good news on the way courtesy of the Kardashian clan who day by day is always able to come up with clever ways to make lots of money whilst you wallow in self pity. The latest money grabbing deal comes courtesy of Kim Kardashian's teenage sisters, Kendall and Kyle Jenner (16 and 14 respectively) who came up with the clever book idea about writing a book about if they were actresses which movie would they of course would they like to star in (is that a hint Hollywood?).
The book is set to be releases next summer (which means the sisters have a year to learn how to read and write before they get to basics). At present all that is known is the 'project' (to use a nice word instead of what immediately came to mind bixches) is set 200 years in the future and will come with a science fiction bent to it and that of course the book's main protagonists will star of course the two sisters who then hope to open a retail chain around the world celebrating science fiction books and of course themselves….
Maya Sloane is slated to the book's real co writer.
via eonline