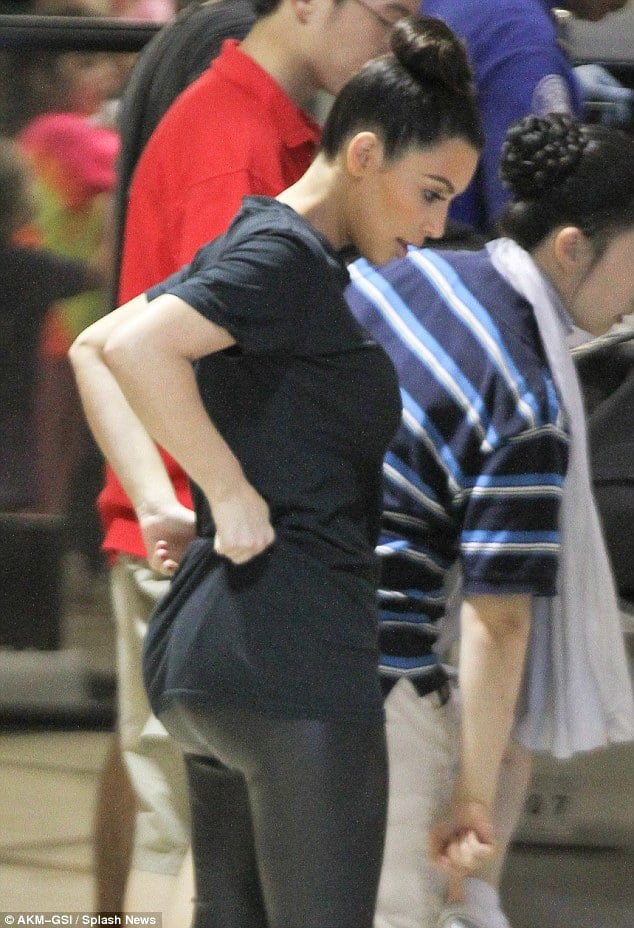 Welcome to the dizzy spectacle of a media whore's wardrobe malfunction.
Kim Kardashian not being able to pull up her leather pants at LAX airport has strangely made it as news today as the diva of nonsensical mania once again hits us with her meandering presence of 'whatever I say, wherever I fart, it's all news and gossip for the likes of you!'
Kim's latest adventure (yes they come in droves kids) included the agonizing task of her trying to keep her leather trouser pants in position as even she too (huh? are them bixches crazy, do they know who they are making doing hoola hoops?) was forced to undergo airport security (please Kim forgive them for they do not knoweth what they doth)
At present it is understood Kim managed to make her pants behave before proceeding on her flight to appear in another adventure that will be breaking news later today.
via dailymail.co.uk