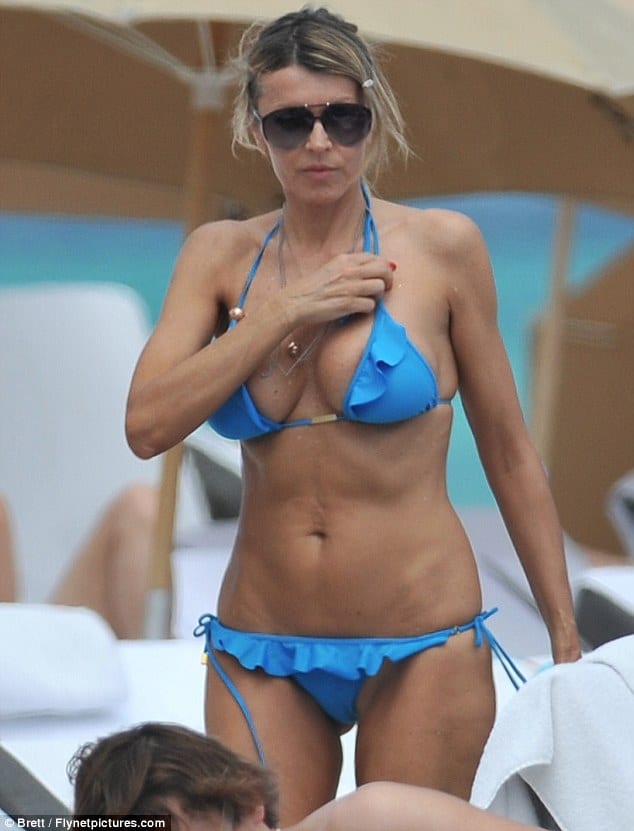 Rita Rusic would like to inform you that this weekend she had her much young lover keenly following her every move…
Kids, it's time to gawk at Rita Rusic, former actress, current producer (with 60 films to her credit thank you very much) as she once again makes her weekly pilgrimage onto Miami beach, with her hawt bixh in tow. Either way, it's sure to fret she had both sexes half her age marveling as she wafted amongst them. One half in utter desire the other half in utter contempt and jealousy. Can you which gender had tears running down their faces…?
If only we could all be so buoyantly trop de chic when we reach Rita's age…
At 51 Rita Rusic is in the mood to shame women half her age in a bikini.
At 51, Rita Rustic is still a preferred hawt bixch.