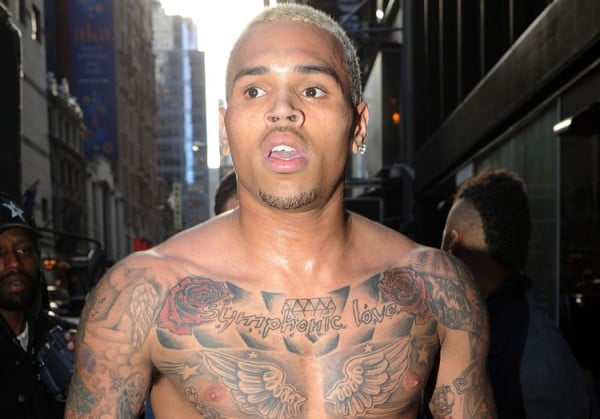 When will we he ever learn?
It seems bad boy Chris Brown is up to his eyeballs in bad tricks. The latest action? He took of with a fan's I-phone outside a Miami club over the weekend. Really Chris?
The girl, Christal Spann, filed a police report on Sunday saying she'd followed Chris and rapper Tyga out of the nightclub and taken a picture of Chris getting into his car. He got pissed, reached out through his car window, and snatched her phone, saying, "Bitch, you're not gonna put that on the internet." He then rolled up the window and drove away—with the pricey phone.
Bitch indeed! You'd think that Chris would have just taken the higher ground and continued driving on. After all there are only 40 million pictures of him on the web, including all those pictures of him beating him up his ex girlfriend Rihanna.
Police are still investigating, so no arrests, warrants, etc. are in the mix yet. But Chris is still on probation for beating Rihanna, so this could be considered a parole violation and could land him in jail. Hope it was worth it, man. Sure, those pics won't be on the internet, but now yet another tale of you being a hotheaded jerk is.
Hothead jerk who's going to get his comeuppance or is this just part of the thrill of why we just can't get enough of the hawt bixch?
Which bixch wants to tell you to F yourselves now that he has a Grammy?