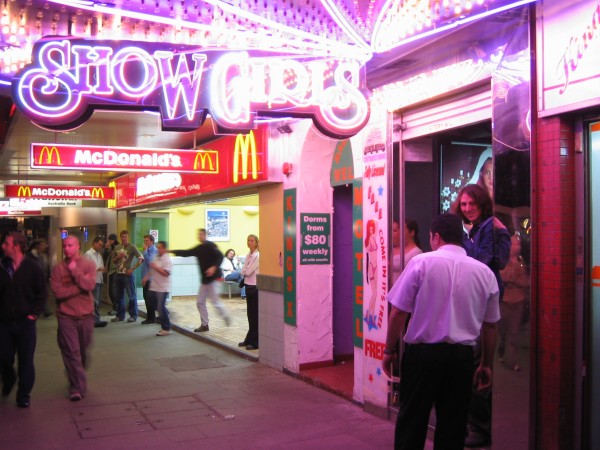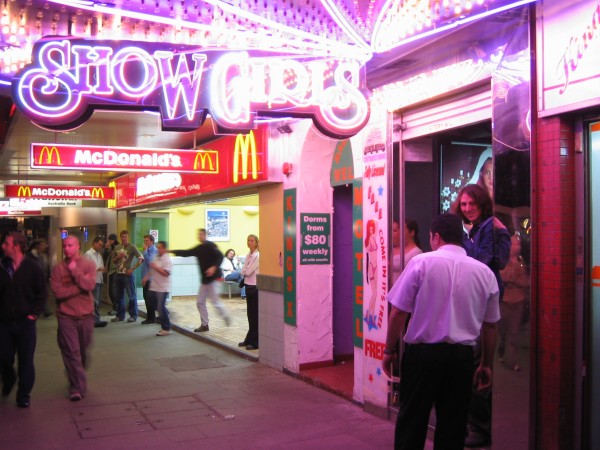 Sydney police in Australia are interviewing a McDonald's manager of the notoriously rowdy and belligerent  inner city branch of Kings Kross pursuant to an incident which saw the manager throw hot oil on a customer's face during a dispute.
wentworth-courier: A man has suffered serious burns to his face, chest and arms after the manager of McDonald's at King Cross allegedly threw hot oil in his face.
Kings Cross police are yet to charge the manager with any offence, and are still investigating whether the manager was acting in self defence.
At about 3.30am on Friday February 10, the victim was ordering food with a friend at McDonald's on Darlinghurst Rd.
Police say the victim was moderately affected by alcohol when he became involved in a verbal argument with the McDonald's manager.
The victim is alleged to have swore at the manager and threatened to kill him, when the manager allegedly replied, "If you come over the counter, I'll throw oil on you."
The victim then jumped the counter which is when the manager has thrown the oil directly at the man's face.
For those who have dined at this branch (as this author has on many occasions) perhaps some of you will realize the plausability in the manager's arguments that perhaps he was at risk as the neighborhood especially late at night and after nearby party patrons have had a bit to drink can become quite belligerent. Which one can argue is part of the Australian vernacular and larrikin disposition of decades past that many locals take great pride in.
Nevertheless one has to wonder if the manager was a bit too fast to jump the gun as one man now remains in hospital possibly permanently disfigured in the face. Or is it just a situation that once again apathy, careless behavior and  a few too many drinks and the mundane setting of a McDonald's store with its impersonal demeanor fostered the reactions between these two men?
So much for Big Macs….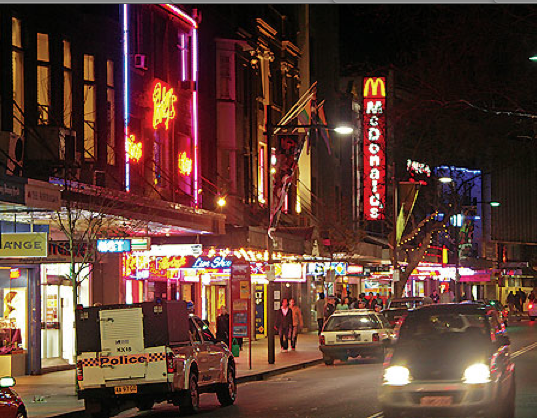 McDonald's close all their stores in Bolivia, making Bolivia the only Latin- American free McDonald's.
McDonald's worker accused of beating 2 female customers to be set free.
Police seek 13 year old suspect after 5 year old girl is raped at McDonald's.
Sometimes the best part about McDonalds are the gimmicks….
PASSING POLICE OFFICER HELPS WOMAN GIVE BIRTH IN A MCDONALD'S BATHROOM.
MCDONALD'S MANAGER PUNCHES CUSTOMER IN THE FACE FOR BRINGING SERVICE DOG INSIDE.
McDonalds fires employee who shot video of transgender being beaten into a seizure.
Did you manage to get into a brawl and then run over by a car while you waited to fill out your employment application at McDonald's today?
Have you tried McDonald's newest offering?
MCDONALD'S INTIMIDATES ITS EMPLOYEES INTO VOTING FOR REPUBLICAN CANDIDATES
ISN'T IT TIME YOU HAD A MCDONALD'S GREEK MAC TOO?
MCDONALD'S TO HOLD FAST FOOD WEDDINGS IN HONG KONG
MCDONALD'S SEX TRADE IS BOOMING.
MCDONALDS INSISTS ON CONFUSING AMERICA.
COMING, TO FRANCE'S DISMAY- MCDONALDS!