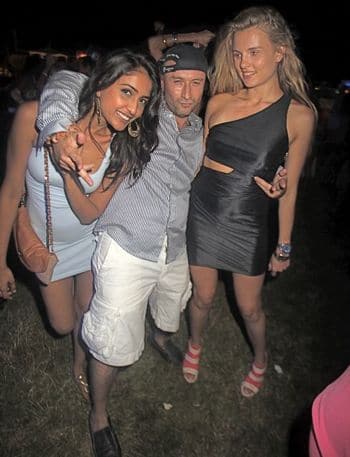 We descended on the annual  bar mitzvah last Sunday called the Hampton Magazine Clambake. Held at the tony Montauk Yacht Club, the yearly event lavishly feeds and waters hundreds of the glossy's friends family and most importantly advertisers.
Upon arrival, we were presented with a pair of flip flops from Bonaroo (destined for Goodwill). The real opinion leaders like stage mom and can opener  Dina Lohan were stealthily handed expensive Samsung  cel phones ( I want one).
Bar mitzvah boy and chairman Jason Binn air kissed his way through the assembled multitude as we consumed massive quantities of Maine lobster far into the night.