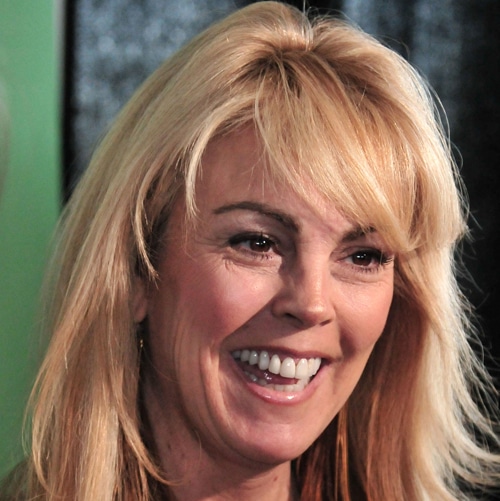 Lindsay Lohan to get restraining order against Michael Lohan who now seeks conservatorship.
Lindsay Lohan has her dad Michael escorted by police for trespassing.
Love don't live here anymore either…
Kids me and the chipmunks have had to go looking for ear plugs this morning on account of all the back and forth screaming the Lohan family nuisance clan are doing these days.
The good shit all started the week before last when Lindsay Lohan and her mamma Dina Lohan got into a 'heated' altercation (that's a polite way of saying them bixches drew fang teeth at each other) and Lilo in a moment of panic calling papa Michael Lohan cause maybe his ass knew how to handle that shit.
Of course papa Lohan being the conniving daddy that he is recorded the good shit and sold it off to tmz for yours and mine listening pleasure. This all then led to Dina and Lilo joining forces and hating on Milo for being a douche which then of course led to Milo crying back to tmz that he's just a scared concerned daddy who wants to rescue his teeth fanged pretty girl from her wayward ways.
In fact so determined was our hero Milo from saving Lilo from herself, his ass yesterday proceeded to march up her Beverly Hill abode's front door to haul her ass into rehab (duh?) when Lilo's boyfriend then called the cops on the hawt bixch. This of course really got Dina pissed off cause there's only so many times he can be in tmz before her, which now  has led to her crying foul to tmz this morning. I know this is what happens when you have to much time on your hands and you can't get unemployment insurance to help cover your unemployed ass.
tmz: Dina tells TMZ … LiLo has made it clear she wants nothing to do with her father, but MiLo will stop at nothing to get back in her life … even if it means spreading lies about her health.  
Lies and rumors? Who Milo? Not on a crack dime. Right?
Continues Dina screaming into the abyss cause that's the equivalent of Milo paying attention to her:
"This sole act by my ex was not an intervention nor was this extreme antic sanctioned by any member of Lindsay's family or her professional team of handlers,"
"It's all about her father obsessed with making a name for himself in the news once again. It's sad and I hope he stops masquerading as her father in public and starts acting like one in private."
Hmm, never mind, isn't it time you sold your kid to the highest Hollywood production house you can find, make sure s/he become a short lived star then a crack head, derelict and fame whore and anything else in between that will help sell media advertising traffic so that media outlets can continue rushing over themselves to cover this sloppy shit and pretend it's all for the public good?
If only this was just a made for tv special warning against the excesses of Hollywood as opposed to a real take by take slow motion meltdown of real people's lives who have long ago ceased having real lives….
Lindsay Lohan's momma Dina reckons Lilo needs protection order against her dad Michael.
Really? Lindsay Lohan's dad Michael Lohan reckons her friends are the reason why she's falling apart.
Lindsay Lohan's dad Michael reckons Dina is screwing with her head.
Lindsay Lohan's mom, Dina in debt to the tune of $1.3 million despite raking percentage of Lindsay's salary.
Lindsay Lohan now insists that mother Dina is not a cokehead.
Never mind, Lindsay Lohan and Dina now kiss and make up.
Lindsay Lohan and Dina get into a fight after Dina refuses to give back Lindsay back $40 000 she gave her.
Dina Lohan if given a second chance would never have gone partying with Lindsay.