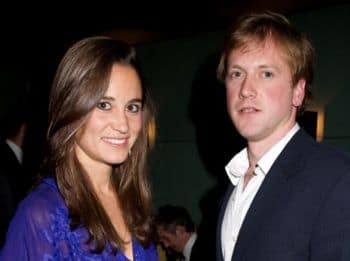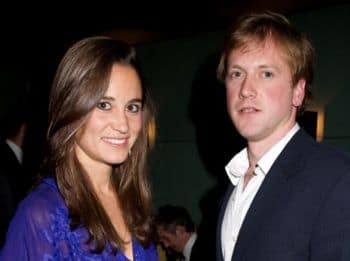 Who will Pippa hook up with next?
Kids, there's good news for all you eligible bachelors. Pippa Middleton has recently split from her cricketer boyfriend Alex Loudon and she's now fielding the market.
Rumors had it that Alex was overwhelmed by the sudden rise of Pippa's fame, but others have asserted it has more to do with the fact, with Pippa's rising fortune she's now in demand for a more accommodating partner. Indeed.
In fact they don't come more accommodating than George Percy, former boyfriend and son of the Duke of Northumberland, and one of the wealthiest families of the UK, who Pippa was seen traveling with last month in Madrid.
But in reality Pippa will probably entertain all options as she climbs the giddy cliffs of media whoredom. Which makes one wonder, maybe Pippa has already found her shining white armor?
Don't you wish you were a well heeled media whore too?
PIPPA MIDDLETON IS NOW ALSO A TRIATHLETE.
WHO IS THE DASHING FRENCH ADMIRER ACCOMPANYING PIPPA MIDDLETON AT THE FRENCH OPEN?
Pippa Middleton wants to let you know at this year's French Open she is where all the action is.
PIPPA MIDDLETON WOULD LIKE TO EXPLAIN HOW SHE GOT HER FIGURE.
PIPPA MIDDLETON CONTINUES TO LIVE THE HIGH LIFE WITH EX, DUKE GEORGE PERCY.
Pippa Middleton travels to Madrid with her ex, with current boyfriend nowhere in sight.
Can Pippa Middleton get away with suing the press?
Pippa Middleton wants to reassure you, you can still find her topless on the web.
Now it's Pippa Middleton's turn to strip down.
Have you had a chance to see James Middleton (Kate Middleton's brother) in the buff yet?
Grazia Magazine is playing games with Kate Middleton's figure on its covers.
The Dizzy Ascent of Pippa Middleton.
Guess where the royal couple will be honeymooning?
Who was that little bridesmaid in the royal wedding's best photo?