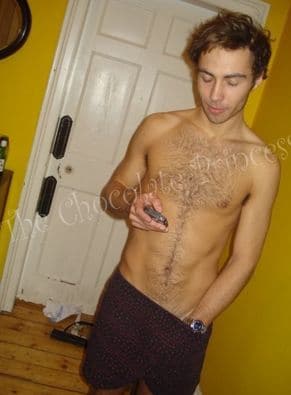 Pippa Middleton would like to explain how she got her figure.
Pippa Middleton continues to live the high life with ex, Duke George Percy.
Pippa Middleton travels to Madrid with her ex, with current boyfriend nowhere in sight.
Can Pippa Middleton get away with suing the press?
Pippa Middleton wants to reassure you, you can still find her topless on the web.
Pippa Middleton wants to show you new never before seen photos on a yacht.
Kate Middleton brother in the buff is a delicious eyesore. How the younger sibling of a new royal led to unwanted attention.
It turns out that Kate Middleton's brother James, has got some naked pictures floating around.
'Just because my sister can hold some comportment, doesn't mean I have to either…'
fleshbot: Middleton proved herself the epitome of royal grace during the wedding. Her naughty brother James, on the other hand, could prove otherwise. Underwear pics, butt pics, and one full nude have surfaced; even a mock gay sex acts and a couple drag photos. Come meet the man who would be queen.
Queen? Indeed. After all who doesn't mind the occasional royal relative misbehaving or having him some good old fun (of course we'll leave the definition of fun up to you).
These photos have been around for a bit, but have maintained a relatively low profile since Kate Middleton hasn't really caught public fancy (at least in America) until the recent build up to her wedding with Prince William.
But now that Kate and James have effectively (along with Pippa) become extensions of the royal family and moving targets for us press types- now is the ripe time to share the pictures- just in case, well you were curious like us. (see series below).
Guess where the royal couple will be honeymooning?
Who was that little bridesmaid in the royal wedding's best photo?
The Royal wedding and the media fairy tale spectacle.