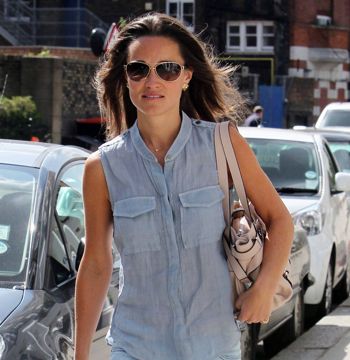 'Never mind the marmalade crumpets- I'm on a strict carbohydrates diet…'
Ever wonder how your favorite celeb get to look 'hawt to trot?'
dailymailco.uk: After the wedding, the Duke and Duchess of Cambridge's favourite guests were each sent a piece of their sumptuous wedding cake.
But don't ask Pippa what the fruit cake it tasted like – she follows a strict no carbs diet.
The maid of honour's perky posterior is said  to be the product of the intensive 'core-strength' exercises she practises in her regular Pilates classes.
Pilates? No carbs. Do you get the impression Pippa is suffering in her ivory tower?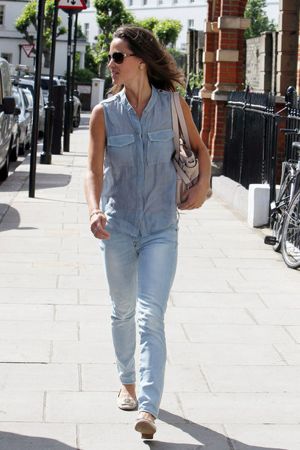 'Her idea of a hearty meal  is a few salad leaves washed down with green tea,'  I am told.
Strange our idea at the office of a hearty meal consists of a fat side of charbroiled plank of rib with as much sauce and dressing on the side with the heartiest of hand cut fries flanking the beef. And as far as green tea goes, I think the chipmunks we keep at the office can agree that a few schooners of the good stuff goes along way in keeping us as Pippa likes to remark- 'energized.'
And then there is this:
The 27-year-old refers to the sessions as a 'weekly necessity'.
Which is another way of saying your propensity to care about Pippa depends on her ability to keep herself looking the part she has been sequestrated to play.
Isn't it time you too become a celebrity one day?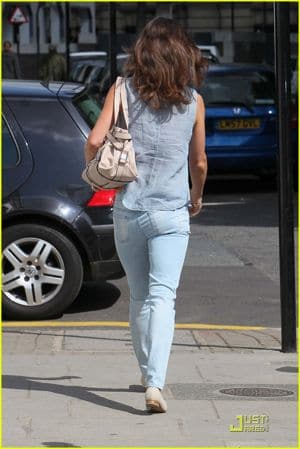 PIPPA MIDDLETON CONTINUES TO LIVE THE HIGH LIFE WITH EX, DUKE GEORGE PERCY.
Pippa Middleton travels to Madrid with her ex, with current boyfriend nowhere in sight.
Can Pippa Middleton get away with suing the press?
Pippa Middleton wants to reassure you, you can still find her topless on the web.
Now it's Pippa Middleton's turn to strip down.
Have you had a chance to see James Middleton (Kate Middleton's brother) in the buff yet?
Grazia Magazine is playing games with Kate Middleton's figure on its covers.
The Dizzy Ascent of Pippa Middleton.
Guess where the royal couple will be honeymooning?
Who was that little bridesmaid in the royal wedding's best photo?