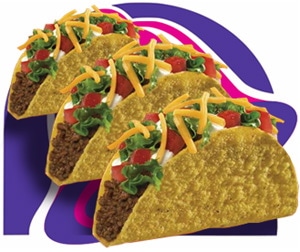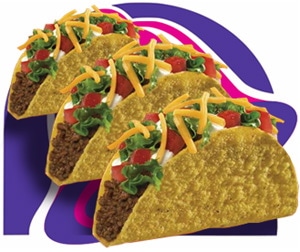 Who's in the mood for a chili taco with a shot of vodka?
It's time to meet Christopher Allen Tull and James Key, Taco Bell's sure to be nominated stellar employees of the new year. Why do you wonder? Let's go grab a bottle of rum, some old clothes you don't mind getting dirty and head this way…

newsok.com: Christopher Allen Tull, 28, and James Key, 31, both of Oklahoma City, were booked into the Oklahoma County jail after police found them intoxicated about 10:50 p.m. at the restaurant at Classen Boulevard and Sheridan Avenue.
Police said a manager on duty at the restaurant said Key, identified in the police report as the restaurant's general manager, and Tull were supposed to be helping him that night, but left for about an hour. The men returned and made a mess in the kitchen with food "all over the place," an officer wrote in the report.

Supposed to be helping, but left for an hour? Mmh, where do you think they possibly went? We're betting they went down the street to do some extensive 'inventory' counting of their own. After all when you are the manager, you can't always be expected to do all the heavy 'documenting' in front of fellow employees- except of course if that fellow employee like Christopher Allen Tull from history happen to be exceptional in assisting you with 'inventory' counting.
One day when Tull and Key roll up to McDonald's in the hope of heading up their drinking 'business' activities there, they will both slowly look at each other and will begin to violently shake their heads yes when the on duty manage there offers them a job managing Big Macs and other inventory products.