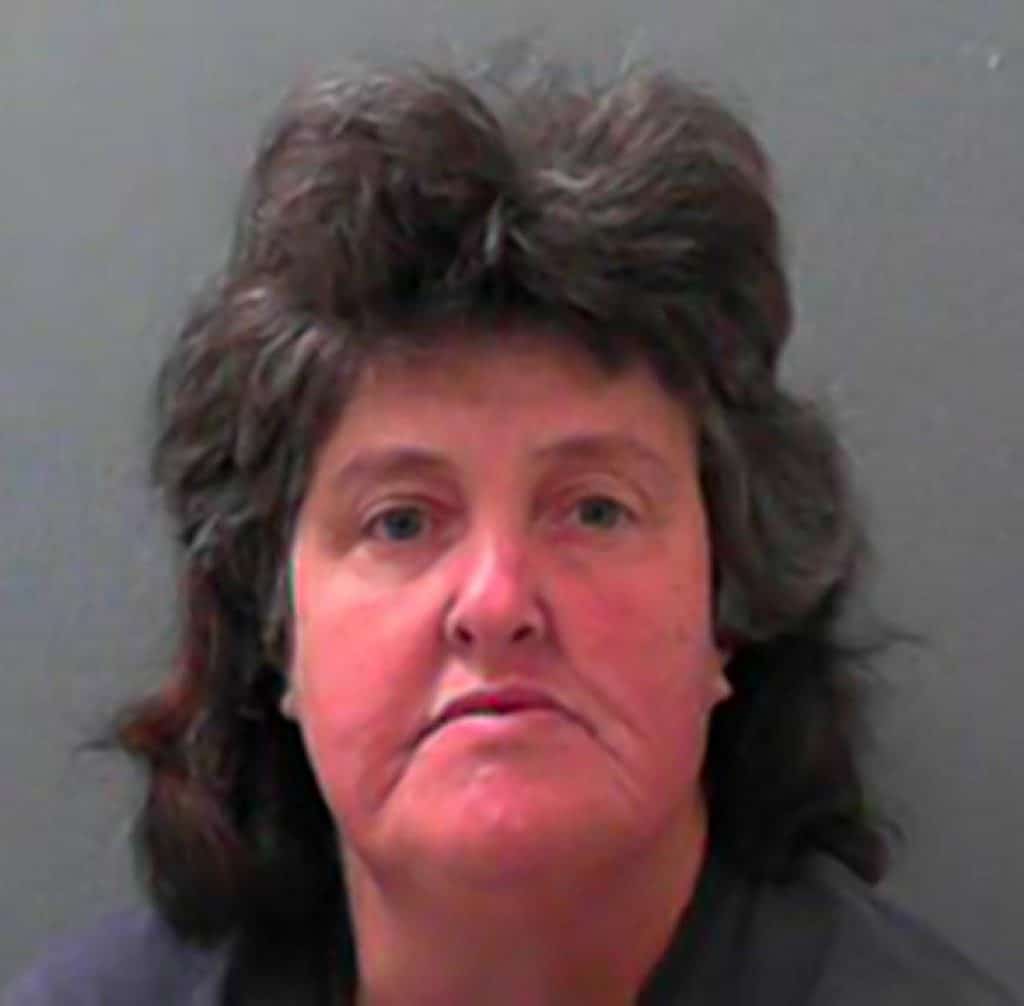 How Loretta Armstrong a West Virginia mother came to assault her teen son after mistakenly bringing back the wrong Taco Bell burrito toppings.
Loretta Armstrong a 48 year old West Virginia mother has been charged with felony child abuse after punching her teen son in the face after getting the wrong toppings on her Taco Bell burrito.
The beating incident came after the woman's fifteen year old son returned from the Mexican fast food vendor with the wrong toppings, leading to Loretta Lynn Armstrong, 48 losing her cool and and setting on her son.
The pandemonium continued as cops arrived at the family residence, where officers noted the mother hitting her child in the face.
Told Corporal Dean Bishop via KUTV: 'The mother was hitting her child in the face.'
Despite pulling Loretta Armstrong off of her son and attempting to put the woman in handcuffs, the mother got away insisting she was having a heart attack while laying down on her driveway.
Cause spicy toppings will always bring out the zinger ….
Reiterated the police officer: 'She screamed and cussed and yelled and claimed she was having a heart attack.'
With attending paramedics called, emergency crew quickly determined that the mother was not having a heart attack. It was only after a further three minutes hours that Loretta Armstrong was subdued by police officers.
Upon being put in the back of a police car, Armstrong proceeded to then threaten officers she intended to sue the cops along with having them get fired according to a report via the Herald-Dispatch.
Despite the commotion, Armstrong's eldest son, Jesse, defended his mother, saying she went to church and was a peaceful person. 
That though wasn't the way Cpl Bishop saw things, telling: 'There's a difference between spanking your kid and punching your child in the face. 
'There's no sense in ever getting into an argument like that over a burrito – just let it go.' 
Since her Taco Bell mis-adventure Loretta Armstrong was charged with child abuse and misdemeanor obstruction, intimidating a public official and disorderly conduct.
She is being held at Western Regional Jail in Barboursville, West Virginia, on a $31,000 bond.  
Isn't it time you also ordered the extra spicy toppings on your next Taco Bell burrito too…?