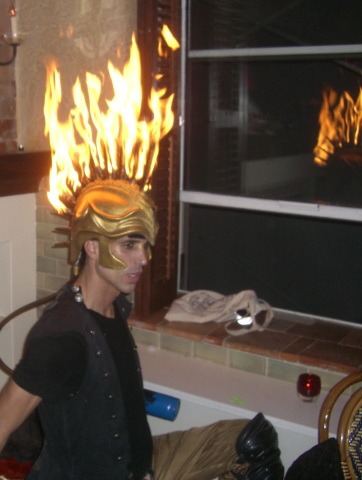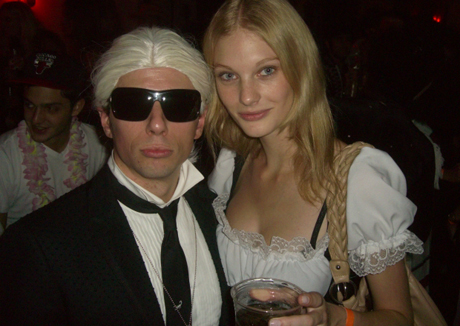 Chances are the majority of Halloweeners went to public venues Saturday night.  If fortunate enough, one did their trick or treating "privately" at Teddy Wong's yearly All Hallows' Eve fête.  It is one of the best lists to be on each year.  I can't remember meeting more people who flew in specifically for a party anywhere else (except perhaps the Fendi 80th Anniversary party hosted by Karl Lagerfeld back in 2005, but I ended up at Teddy's afterwards now that I recall…), from London, Paris, Los Angeles, Milan, you get the picture…
Always marked on the calendar and rocking out until 4 am (plus one extra hour thanks to daylight savings time this past Sunday) Teddy's party has never been for the meek.  In fact, people don't want to leave…  Champagne flowed, bootleg models sneered, real models smiled, eyes were wandering (because of all the physical candy), women were competing, men were protecting and costumes eventually were abandoned while the DJ (and booze) twisted everyone into a sexy trance.
Speaking of sexy, the floor was full of tight, revealing or artistic costumes for the duration of the party.  I managed to have only one idiot spill his drink on, yes, the white shirt portion of my Pablo Escobar costume.  But thankfully, Karl Lagerfeld (so it looked like, except for the wig) offered to send me a white shirt from his tailor.

Go to page 2 for more photos from the Teddy Wong party.