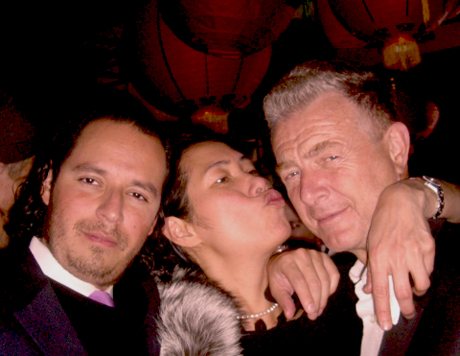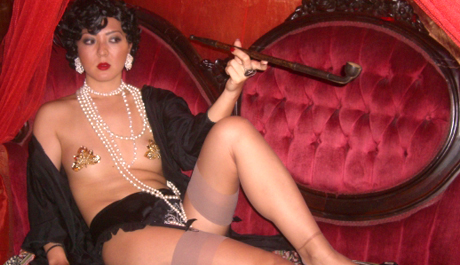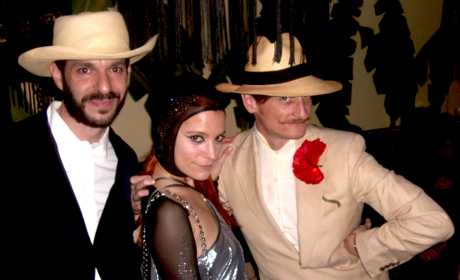 Getting my name placed on the list for Indochine's 25 year anniversary was not an easy task, especially when competing with celebrities.  However, I managed to obtain my confirmation from one of Nadine Johnson's lovely and beautiful darlings (wonder if she has any pull at the Boom Boom Room) and headed to the evening's soiree.  Upon arrival, I listened to some very attractive French ladies rehearse their names for the door (obviously crashing and they didn't know I spoke French). I made my way to the front of the line and checked in on the press list. If there is one institution that is synonymous with the words "downtown crowd," it's Indochine (as is Bond Street, their sister restaurant).
Who did I see walking in just after me?  Why it was Liev Schrieber and Naomi Watts dressed to the 9's.  Inside, I managed to avoid having my foot stepped on by a lovely apologetic blonde who, of course, looked great.  How could she not?  It was Lily Donaldson.  I noticed a pregnant Padma Lakshmi in bright red near me and a dapper Zac Posen in the far distance.  Other downtowners were in costumes supporting the party's 1920's Asian Opium Den/Cabaret theme (hopefully that was what they were going for). I managed to sport an Alfred Dunhill suit as I tried to blend in with the faux social aristocrats and this season's limelighters. Surrounded by social climbers, some French party crashers, Chinese Dragons, paparazzi, dudes in drag, women in sexy costume lingerie that revealed everything but their nipples (if that were legal in the office I would never leave), and a ton of Friday night drunkards drowning in Skyy Vodka. I felt right at home.  It was difficult to maneuver since everyone wanted to be upstairs in what became the unofficial VIP area.
I managed to snap a few more photos and mingle with the evening's "glamorama" infused guests who all had stories about love, work, life, art and what Indochine meant to them (whilst they refueled their champagne glasses).  Finally, the night ended with a short walk home and a long hangover the next day. Aspirin and Gatorade, friends.