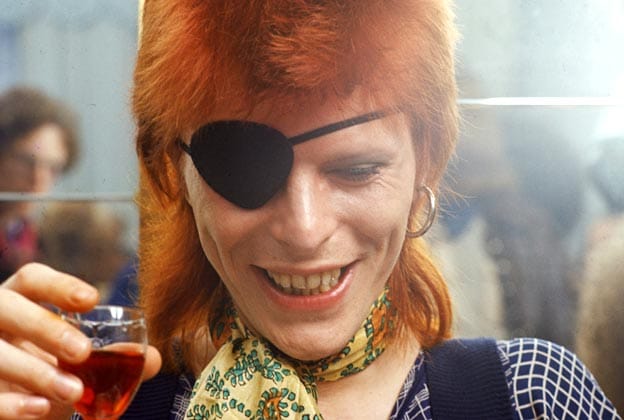 David Bowie dead: The death of an era and a collective conscious unparalleled in our current cultural plastic phenomena. 
NYC has woken up to the bitter news that rock legend and transcendental hero and entertainer David Bowie has died at the age of 69 late Sunday. The artist's death comes after silently battling an unknown cancer for the last 18 months. A cancer which most likely prodded the musician to battle out one more final deeply foreboding album, 'Blackstar'.
The seven track album, including the foreboding video 'Lazarus' (also the title of his co written theater piece playing currently in NYC) released on his 69th birthday on Friday had received mix reviews. Reviews that one wonders may have brought a smirk of indifference to the singer's lips as he and his family counted down the days to his eventual mortal demise in the knowledge that David Robert Jones as he was originally born in Brixton, London, the UK in January of 1947 would soon no longer be with us.
David Bowie Liver Cancer: Did a life of excess catch up with him?
Angie Bowie: 'David Bowie forced me into open marriage'
David Bowie responds with 42 words. World reacts.
David Bowie turns 65. How one man's style, grace and presence 'rocked' the world.
David Bowie, the Stars are out tonight. A genius returns amongst us.
David Bowie's rare public appearance sparks health concerns.
News of the iconic singer's death on Sunday surrounded by friends and family at his home in London was shared on Facebook and confirmed by David Bowie's publicist, Steve Martin early Monday morning.
Read a statement posted on Facebook with any explicit information regarding his illness or death: 'While many of you will share in this loss, we ask that you respect the family's privacy during their time of grief.'
Bowie's death comes after having suffered up to six heart attacks in recent years, his health long rumored to be delicate after a 2004 episode in Germany during live concert led to the iconic singer taken to hospital complaining of a back pain only to discover he had suffered a massive heart attack.
Yet if there was any hint of the impending demise of the entertainer it was the release of his first song last month, Backstair which saw the aged singer referencing mortality, space aliens and a surreal outside world in which he always courted and the notion of impending death.
The video release of Lazarus would only confirm the singer's dread of mortality and the passing message to his legions of fans that this was more for them than it was for him.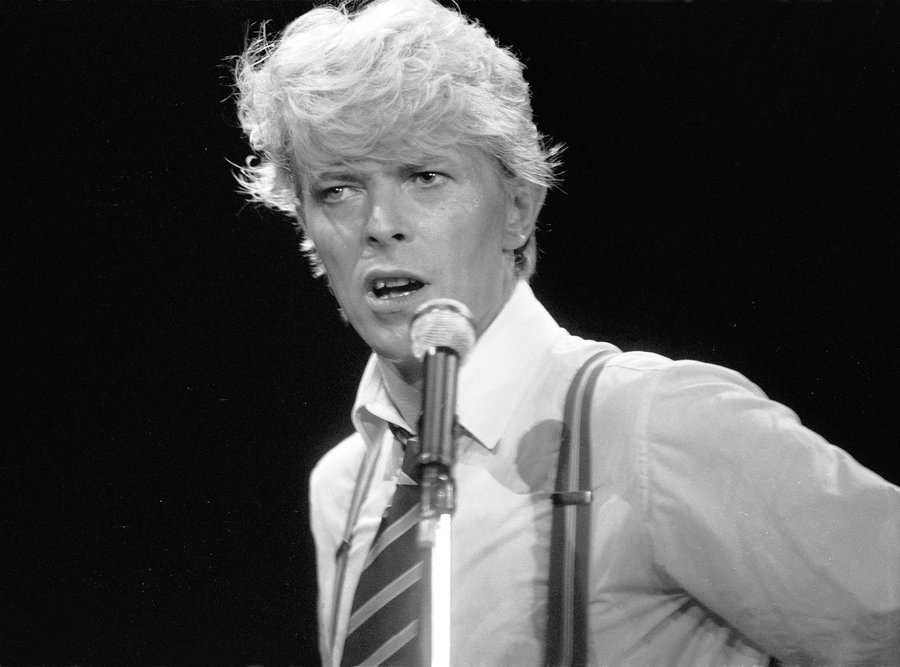 Told the singer once during an interview with Charlie Rose in 1998: 'The greatest gift in the world is the act of giving enligtenment and transendence. I just love looking at the faces of people as they come to terms with new things.'
Indeed. One could ostensibly argue the whole tenor of the singer's body of work was about his own giving of self of awareness and stoking the hues of existential despair and struggle with alienation, despair and foreboding and loss of being with the adage that empathy of spirit always triumphed.
Begins Bowie's 'Lazarus: ''Look up here, I'm in heaven,'
The cryptic song which opens with a frail David Bowie coming out of a closet (could it be a coffin?) and then seen writing in a hospital bed sings of foreboding loss, and mortality.
With lyrics such as 'nothing left to lose' before promising he will be 'free like a bluebird,' the singer adds, 'Ain't that just like me?'
The lyrics shockingly attain a deeper meaning in the singer's death, a secret only he and those closest to him had known, ironically giving his last album the ultimate theatricality that the singer had been known for over the course of five decades.
Told the singer's long time friend, one time former Spider of Mars band member and producer, Tony Visconti: 'He always did what he wanted to do. And he wanted to do it his way and he wanted to do it the best way.
'His death was no different from his life – a work of Art.
'He made Blackstar for us, his parting gift. I knew for a year this was the way it would be. I wasn't, however, prepared for it.'
He added: 'He was an extraordinary man, full of love and life. He will always be with us. For now, it is appropriate to cry.'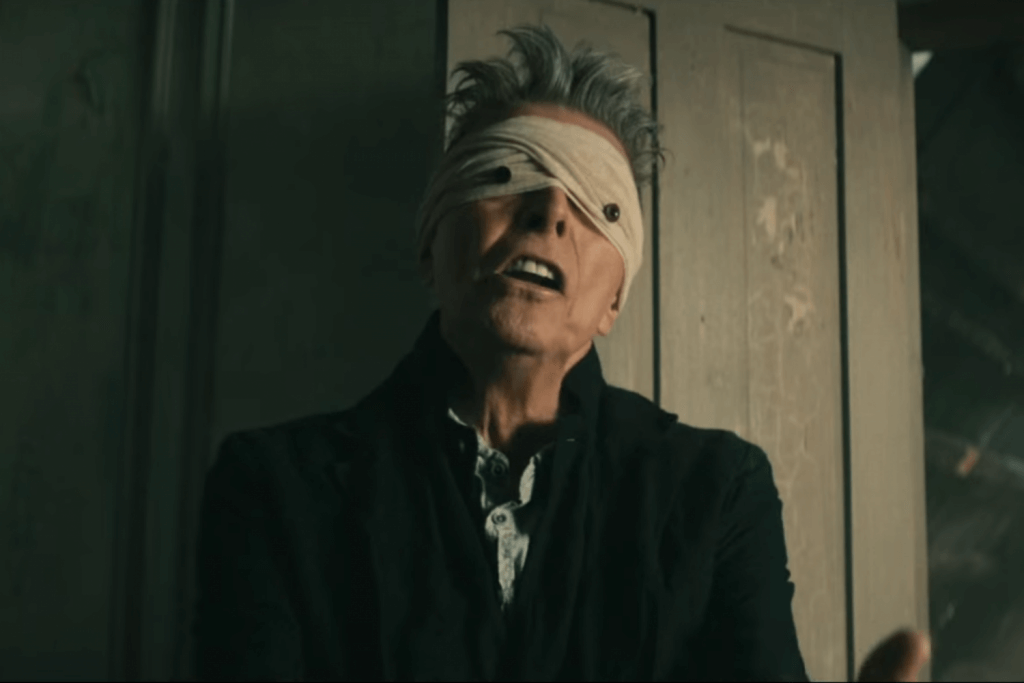 And perhaps that in part is why we are all crying Monday morning, because David Bowie's death brings an end to the era of artists and musicians creating for their soul and the need to self express for the sheer being of it without what the music industry has morphed into today, cleverly staged and manufactured artifices stoked in saccharine and barely felt and often devoid of any empathy or long lasting timeliness which David Bowie was the last of a dwindling few who remain in our collective conscious and contemporary culture.
A deep heartfelt loss for a then 12 year old boy who first layed his eyes on the fantastic surreal figure of David Bowie's 'Ashes to Ashes' in the shores of Sydney, Australia, very desperate to grow up and become his own alter ego and hero. Even for just one day.
The singer leaves behind his wife of 24 years, former supermodel and cosmetic entrepreneur Iman and their 16 year daughter Lexi along with son Duncan Jones 42 from his former relationship to then wife (until he couldn't stand her…) Angie Bowie.