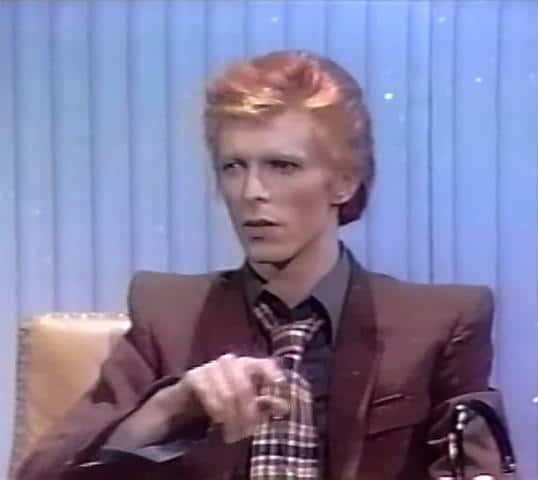 David Bowie Liver Cancer: Did a life of excess which fueled his creativity and a vast body of work lead to his inevitable demise? 
It has been confirmed that iconoclastic artist/singer David Bowie has died from liver cancer after battling the incurable cancer over the course of 18 months.
It's thought that the liver cancer may have originated as lung cancer and spread to his liver.
Bowie was a longtime smoker and spoke openly about his drug use, which in his later years he said he had come to regret.
Confirming reports that Bowie died of lung cancer, Duthc website, dutchnews.nl, today published quotes from the Belgian theatre director Ivo van Hove, who worked with Bowie on the stage musical, Lazarus.
Told the director: 'Bowie was still writing on his deathbed, you could say,'
'I saw a man fighting. He fought like a lion and kept working like a lion through it all. I had incredible respect for that.'
Angie Bowie: 'David Bowie forced me into open marriage'
'Look up I'm in heaven' David Bowie knew he was going to die
David Bowie responds with 42 words. World reacts.
David Bowie turns 65. How one man's style, grace and presence 'rocked' the world.
David Bowie, the Stars are out tonight. A genius returns amongst us.
David Bowie's rare public appearance sparks health concerns.
The journal tells that of the director being one of the very few in his inner circle who knew the singer had been suffering and battling liver cancer. A realization that over time became increasingly pertinent after David Bowie confessed to the director that he would not be always be able to attend rehearsals of the namesake theater piece now playing at NYC's Theater Workshop.
The director was with Bowie at the premiere of Lazarus (which he co wrote) last month, one of the singer's last public appearances, on December 7th, 2015.
Further quotes from van Hove were reported on another Dutch news website, nos.nl.
'He told me more than one year and three months ago that he had liver cancer, just after he had been told this himself. He said that because he knew that he may not always be able to be around.'
Presumably in the knowledge that he had little time left the singer set about releasing one more album, his 25th studio release, BlackStar as a kind of goodbye and foreboding of his imminent demise. Perhaps the ultimate theatrical play that the iconic star could have played out with fans in a kind of sartorial wink imbued with the heaviness of the singer's physical mortality and soulful immortality.
Rumors about Bowie's private health crisis have surrounded the performer for years, beginning in 2004, when he suffered a heart attack on stage in Germany.  He had appeared rarely in public over the past few years, with one local cafe near his near NYC home that the singer often frequented, Falai telling that the singer had gone from visiting 3 times a week to not at all over the last few months.
Ironically, Mick Ronson, beloved musician and lead guitarist from Bowie's backing band, Spiders from Mars in the early 1970's also died of liver cancer in 1993. 
The deaths of the two icons come after Bowie publicly acknowledged a rigorous touring schedule over the years and a decade plus in his youth that contained unrivaled degrees of drinking and cocaine substance abuse.
David Bowie's death at 69 comes two days after his birthday on Friday and the release of his final album on the same day.