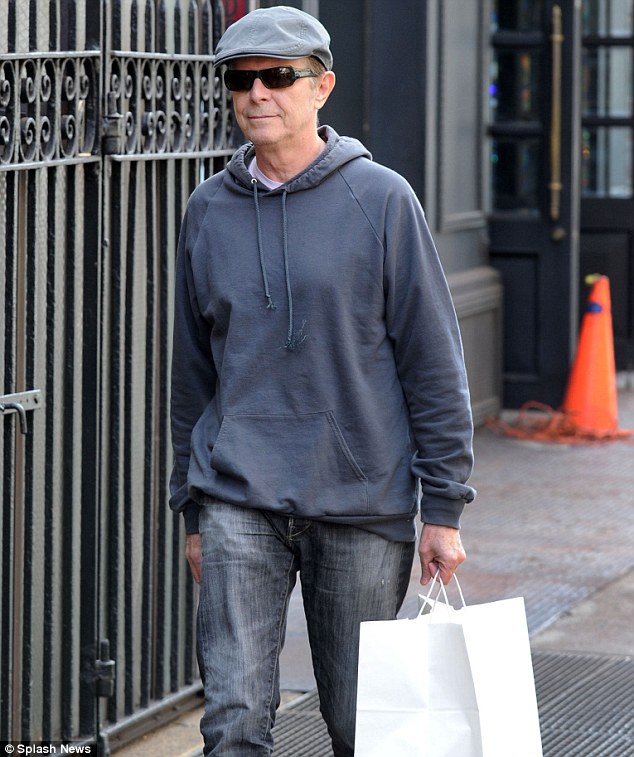 David Bowie health concerns begin to swirl. What's going on?
Pictures recently taken of pop/glam legend David Bowie in NYC have sparked concern over his health. Looking somewhat worse for wear and quite pale the reclusive singer since suffering a heart attack in 2004 has markedly withdrawn from the public eye stoking speculation that his once excessive lifestyle may have finally caught up with him.
'Look up I'm in heaven' David Bowie knew he was going to die
David Bowie Liver Cancer: Did a life of excess catch up with him?
Known to at one stage to be a very heavy smoker and drinker as well as cocaine user the singer experienced a series of setbacks whilst given performances in Europe in 2004 which at the end of one encore performance led to Mr Bowie collapsing offstage, the result of a heart attack.
Since then David Bowie has drastically curtailed his public engagements, not having recorded an album in 9 years nor played since 2006 and essentially retreated to his private family life with ex super model and wife Iman and their daughter Lexi.
Responding to an erroneous report that the singer would be co curating an exhibit at the Victorian and Albert Museum in London earlier this year the telegraph notes that the singer went to Facebook distancing himself from the event.
Said David Bowie:
"Contrary to recently published reports relating to the announcement by the V&A of an forthcoming David Bowie Exhibition. I am not a co-curator and did not participate in any decisions relating to the exhibition".
Notes Paul Trynka, author of a well received Bowie biography, Starman, published last year:
"He has consciously dropped out of sight."
Said David Bowie after suffering a heart attack in 2004, '….and it suddenly dawned on me everything I ever wanted in my life was waiting home for me.'
The singer has enjoyed an immensely popular career since the early 1970's which also saw the singer going through many bouts of personal crises including addiction, family loss, self disillusionment whilst at the same time maintaining copious creative output. His legacy is said to be an overriding beacon to this very day.
David Bowie turns 65. How one man's style, grace and presence 'rocked' the world.