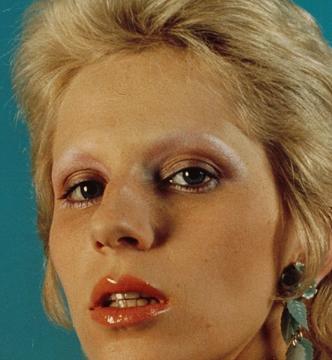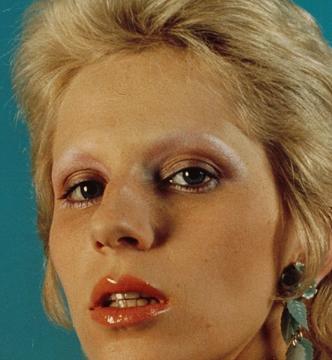 One wonders if Angie Bowie, 66 knew that ex husband David Bowie was battling an incurable cancer if she would have come forward in the recent days past upon the release of her former husband's 25th studio album, 'Blackstar' when she told of the sordid degree of discontent between them.
In startling revelations over the weekend as the now writer wannabe and celebrity hanger makes her beleaguered appearance in Celebrity Big Brother, the former wife accused David Bowie, dead at 69 over the weekend, of forcing her into a 'debauched open marriage' which 'poisoned' their son, Duncan, 44 against her.
Told the woman, 'he hates me,' after acknowledging the pair hadn't spoken to each other in nearly 40 years.
'I was a little suspect of him,' Angie once told an interviewer. 'He did a lot of cavorting. When we got married, it soon became apparent that it had to be an open marriage if it was going to work for him. I liked him, loved him, cared about him, but I was not going to be humiliated and not treated with dignity and respect. So I made sure I did plenty of cavorting myself because that means the playing field was leveled.'
David Bowie Liver Cancer: Did a life of excess catch up with him?
'Look up I'm in heaven' David Bowie knew he was going to die
David Bowie responds with 42 words. World reacts.
David Bowie turns 65. How one man's style, grace and presence 'rocked' the world.
David Bowie, the Stars are out tonight. A genius returns amongst us.
David Bowie's rare public appearance sparks health concerns.
While both would go on to carry on hook ups and relationships outside of their marriage (which makes sense considering that the pair only ended up meeting cause they were sleeping with the same man in the late 60's) eventually the dynamics between the pair fizzled out as the relationship inevitably ran its course as each ran from partner to partner.
By the mid to late 1970's it was no secret that David Bowie was living with other women, something that Angie Bowie must have been all too knowledgeable about as she struggled like Bowie with her own excesses.
By 1980, years after the pair had even lived with each other, things descended to a point of no return when their ten year marriage/charade finally came to an end as David Bowie sought and was awarded full custody of their then 9 year old son, Zowie. Custody which Angie Bowie didn't bother contesting. 
To boot Angie Bowie has revealed that her now 44 year old son has cut all ties with her and hasn't spoken to her in over 5 years.
Told the disgruntled woman who it appeared had an axe to grind with her former husband (and perhaps bring attention to herself): 'That is because David poisoned the boy against me,'
'Why would he do such a thing? 'I don't know, you'll have to ask him.'
Added Angie who seethed resentment after David Bowie moved on from Angie, no 'longer having any use for her':
'My job was managing David and when I was offloaded I couldn't work with anyone else as a manager. That's the reason why I was heartbroken; I had no work and a son. So I wasn't interested in fighting David for custody because I didn't have a job'.
In the intervening years, Angie has battled substance and alcohol abuse along with depression and was eventually able to find some degree of sobriety to relaunch herself variously as a model, actress, singer, writer, journalist, radio show host, businesswoman and now reality show star. 
Yet nothing the repackages reality star has done has ever been as potent or as successful as basking in the reflected glory of Bowie's fame. A fame which, to be fair, she helped to establish, pushing him from South London cult icon to global superstar.
In the aftermath of her ex's death, Angie told she would continue her appearance in Celebrity Big Brother after concerns she might drop out.
Tweeted Angie: RIP #DavidBowie . Our hearts go out to all the family and to #cbbangie at this vulnerable time. One of history's greatest artist.<3TeamAngie