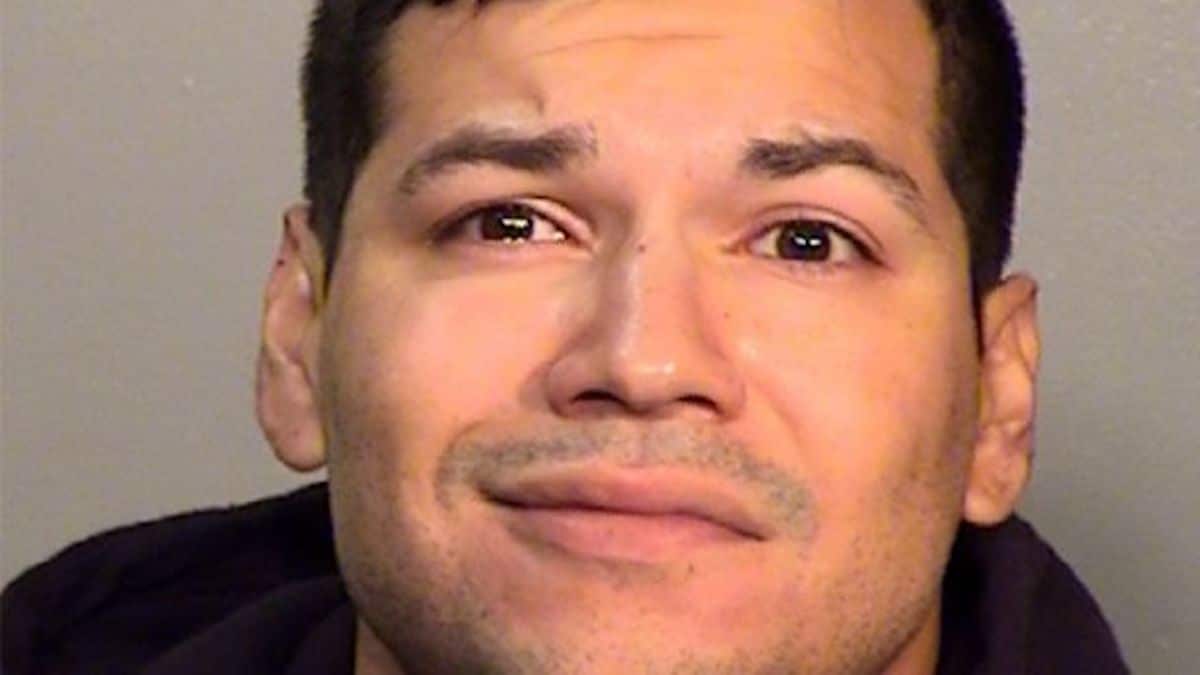 Kino Jimenez arrested: How the San Antonio, Whataburger MAGA thief became America's latest pariah figure. Reflecting on divided America and cultural taboo behavior. 
The San Antonio, Texas individual seen on viral video hurling hurling a drink in the face of a Texas teen inside a Whataburger restaurant and then stealing the 16-year-old's Make America Great Again (MAGA)  hat was arrested Thursday, officials said.
San Antonio Police identified the suspect late Thursday as 30-year-old Kino Ahuitzotl Jimenez. A needless point given the fact that social media had doxed the suspect earlier that day, leading to the man's family contending with prank calls and individuals knocking on the door demanding to 'talk' with the suspect. 
Told cops in a statement released to the public, 'Kino Jimenez was located in Universal City, Texas, Universal City police officers took Mr. Jimenez into custody without incident.'
Jail records Friday morning showed Jimenez, who by now had become America's newest social pariah was detained on a warrant for theft of person. Bond for the hapless man was set at $5,000, with the now out of work bartender/bouncer (thanks to social media's demand for Jimenez's blood) released on bond the same day. 
Kino Jimenez arrested: How a part time bartender/doorman became the trigger point between left and right in America.
Not only had Jimenez been booted from his part time gig, the left wing activist also saw himself being 'disowned' by the Texas Green Party who said they were appalled by their member's behavior and could not condone his actions, let alone be associated with him.
Which is back hand speak for expect the world to drop you like a hot brick the moment you transgress on sacred virtues that Americans like to believe separates them the world over: aka freedom of expression, racial (in)tolerance, homophobia and other social justice warrior themes dividing America (which is another way of saying- if one is inclined to bear a grudge against people different from oneself, whether culturally or politically, do so in private and never on viral video).
The incident, which was captured on a video (peek-a-boo!!- bam!) that soon went viral and shocked America (and how!) occurred early Wednesday morning at one of the burger chain's restaurants in San Antonio as 16 year old teen Howard Richard and his crew were having burgers circa 2am.
That's when Jimenez, purportedly unprovoked went up to the group and tore of Hunter's hat, threw his drink in the boy's face and walked off with the MAGA hat (which has since become a cultural point of idealization between liberals and conservatives)- all on video of course
'You ain't supporting s— n—-!' Jimenez is heard saying on camera after tossing a large drink in the direction of the person filming the video. He then walks away with the hat while muttering 'b—- a– motherf——' as one of the other teens sitting at the table appears stunned.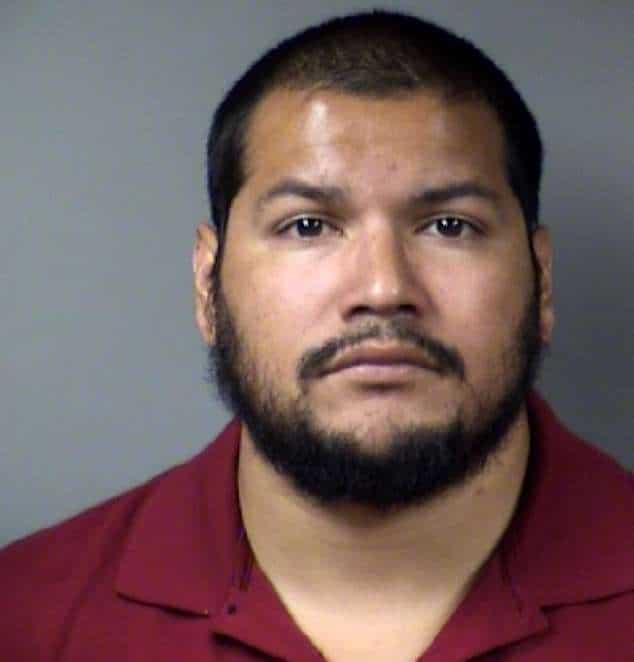 Kino Jimenez arrested: Can someone please get Hunter Richard a new MAGA hat on the double!
The events preceding the video have since entered a matter of debate, with one witness (who told of since receiving death threats) saying the 'altercation' had been provoked after Hunter and his crew had been allegedly making disparaging remarks about blacks and Latino's, leading to the witness allegedly at one point walking up to the table demanding they 'knock it off'. 
A state of affairs Hunter and his crew steadfastly deny, with the teen telling WOAI, 'I support my president and, if you don't, let's have a conversation about it instead of ripping my hat off,'
Adding. 'I just think a conversation about politics is more productive for the entire whole rather than taking my hat and yelling subjective words to me."
But perhaps the biggest concern amongst social media users was whether Howard ever had his MAGA hat returned.
Posted one user in a since deleted tweet, 'Can anyone get intouch with the teenager, the bully kino jimenez stole his MAGA HAT? I'd happily pay for a new one and little more. I'm not even American. #KinoJimenez There is no need to attack someone over a political stance, it's just terrorism.'
While there was no word Friday if the original hat has been recovered, there had been offers for Richard to receive a replacement cap signed by Trump himself.
'If someone can get me this young man's information I'll get him a new #maga hat… SIGNED by #potus!!!' Donald Trump Jr. tweeted Thursday night.
No news if the teen had taken up the offer yet.
at this point MAGA hats are like swastikas. Let your kids walk out house with one at your own risk.

— Darth Kriss (@insanityreport) July 6, 2018
Liberals win when we protest like Kristin Mink and Therese Okoumou. They were informed, brave, passionate and peaceful.

Liberals lose when we protest like the guy who ripped a MAGA hat off a teen.

The right would rather play the martyr than be held accountable. Don't help them.

— Adam Best (@adamcbest) July 6, 2018
Kino Jimenez arrested: Sidestepping mud.
A spokesperson for Rep. Mark Meadows, R-N.C., also told Fox News hours earlier the congressman was looking to see what he could do to secure the teen a signed hat.
Not to fear, it seemed all of America (at least the divided conservative side) were eager to have Richard obtain a new replacement MAGA hat.
'Don't let a few left bullies stop you from showing your #MAGA!' Brad Parscale, the president's 2020 campaign manager, tweeted in reaction to the video.
Whataburger (who wonders if their business has gone up since the incident?) told Fox News on Thursday it is cooperating with the police investigation.
'We were shocked to see this video and certainly don't condone this type of customer behavior in our restaurants,' the company said, keen to clear its name lest it be seen to be abetting culturally taboo misbehavior. 'To be clear, no Whataburger employees were involved or witnessed the incident, and we ask that questions be directed to San Antonio PD as we continue supporting their efforts.'
Welcome to a brave new divided America. I'll have my burger without the fancy frilly sides…
Whataburger attack: Internet mob seeking justice dox wrong address
Witness insists Whataburger attack was motivated by racist remarks against blacks and Latinos.
Kino Jimenez kicked out of Texas Green Party after MAGA video
Free speech? Whataburger teen attacked for wearing Make America Great Again hat
Hate crime? Black man wearing Make America Great Again hat pushes Hispanic man onto NYC subway tracks
Gavin Cortina suspended for wearing 'Make America Great Again' baseball cap
Spiritual tribute? Maga hat wearing man tossed out of NYC bar was not discriminated says judge.
So, a stolen maga hat and a drink in the face gets an immediate response from folks in the administration, but 5 folks were gunned down in a newsroom last week, and I saw nothing close to the compassion given…over a fucking hat. This is our America.

— Clarke Bishop (@crbinsf) July 6, 2018
CNN: Pruitt resigns.
CBS: Pruitt resigns.
NBC: Pruitt resigns.
ABC: Pruitt resigns.

Fox News: Melania Trump gets the White House chef to bake the President a surprise cake

Infowars: Liberal lefties are giving frogs super-cocaine and throwing them at anyone wearing a MAGA hat

— St Peter (@stpeteyontweety) July 5, 2018
Me in my #MAGA hat. I love my country and I love @realDonaldTrump Too bad that being patriotic triggers so many "tolerant" Liberals. Too bad freedom of speech incites violence amongst the Left. TOO BAD. Get over it. Trump kicked Hillary's ass. Deal with it. #KAG ??❤??❤ pic.twitter.com/7Z0LlOEuPF

— Dr. Dot (@dr_dot) July 6, 2018