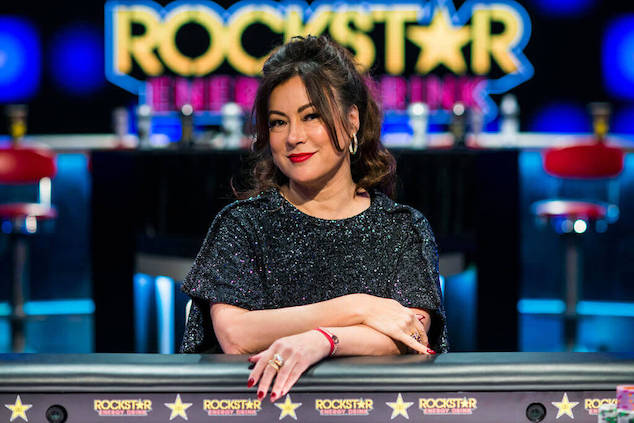 5 Celebrities That Play Poker & Their Winnings: From Jennifer Tilley, Tobey Maguire, Christiano Ronaldo, Jason Alexander & Gabe Kaplan.

 
From James Bond sipping martinis and playing the game in suave surroundings in Casino Royale. To the motion picture, Molly's Game, featuring high-stakes underground poker games involving elite and affluent members.
Dramatic, glamorous, and cool are just a few of many words associated with poker. 
But the big screen isn't the only place celebrities like to indulge in poker. In fact, many famous people make time for poker, be it texas hold 'em, Omaha, or seven-card stud in their real lives too. And once you consider the wealth of skills celebrities possess, it's easy to fathom why most A-listers are in their element playing this casino classic.
For example, during a poker game, it's advantageous for players to keep calm and make calculated decisions to improve their odds of winning. Moreover, to reduce the risk of crumbling in front of the other players and exposing any anxieties.
Most experienced celebrities have this skill down to a fine art. Be it acting their way through and performing at their peak on a rough day or keeping their cool in front of swarms of pushy paparazzi and screaming fans. This is one of many reasons why celebrities often make successful poker players.
For a few celebrities that stand out more than most for their ongoing admiration and devotion to the game of poker, we begin with a leading lady in poker, Jennifer Tilley. 
Jennifer Tilley
You may recognize Jennifer Tilley from her sweet accent, good looks, and familiar roles as the ditzy wife or girlfriend onscreen. 
But despite her portrayal on TV, Jennifer is not to be underestimated at the poker table. 
Jens's initial fascination with poker begun when she attended the casino with Phil Laak. During her visit, she kept her ulterior motive hidden – she wanted to see the game of poker in action.
Since Jens first visit, she was hooked and has attended numerous casinos over the years to increase her poker skills and fuel her love for the game.
Eventually, Tilley's passion and perseverance to perfect her poker game paid off. At the 2005 WSOP event, she bagged $159,625 and, of course, a bracelet from outlasting 600 players in the women's championship. 
This well-deserved victory prompted Jennifer to continue throwing herself into the world of poker. And ten years later, in 2015, it's reported she almost entirely replaced her acting career in favor of practicing poker and playing in tournaments.
Reports reveal that the Hollywood actress and celebrity poker player has amassed $992,501 from poker competitions this far.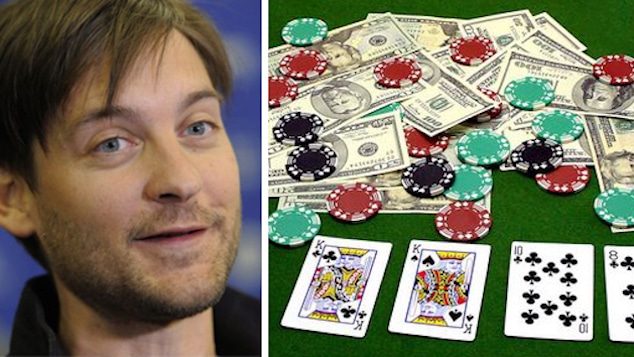 Tobey Maguire
The instigator behind Molly's game, Tobey Maguire, most famous for his roles in films like Spiderman, reveals in a memoir how he organized poker games for a plethora of A-list celebrities such as Ben Affleck, Leonardo Dicaprio, and Dan Bilzerian.
Reports reveal Tobey initiated the games with Houston Curtis, a TV producer. With the intention of inviting subpar poker players with a wealth of cash to lose.
Tobey has also indulged in a series of poker events, including the WPT Legends of Poker tournament and the National Championship of Poker.
To date, Tobey has reportedly earned $250,000 from live tournaments. However, this does not include the money made off the back of underground celebrity poker games. 
Christiano Ronaldo
Renowned as one of the best footballers of all time, Christiano possesses a range of admirable physical and mental skills.
Determination, confidence, strategy, and the desire to win, have made Christiano an ideal candidate for the world of poker. 
Ronaldo admits he enjoys playing poker, mainly because it offers him the same rush and excitement from performing well and winning in a football tournament. 
In 2016, Ronaldo joined a poker tournament to play against Breaking Bads' actor Aaron Paul. Here he succeeded in winning a large cash prize and gave the money to charity.
Jason Alexander
He's well known for his role as George in the TV program Seinfeld. But, unbeknownst to some, he's a pretty good poker player too.
Sources reveal Jason often casually joins online poker rooms to play as J.Alexander and has played in numerous tournaments. 
For instance, Jason won a grand prize of $500,000 at the Bravo Celebrity poker showdown, which he donated to a charity to support survivors of the New Orleans disaster.
Gabe Kaplan 
After the closing episode of Welcome Back Kotter, Gabe moved away from the celebrity spotlight to indulge in his favorite pastime – poker. 
From perfecting his game to attending prolific events such as the Super Bowl of poker. He improved his poker skills and, over time, earned nearly $2 million from poker games alone.
From the potential to win large sums of cash prizes. The ability to play from anywhere in the world. Plus, the chance to potentially rub virtual shoulders with celebrity poker players in online poker rooms! With the game's many charms, it's easy to see why poker has such a vast following. 
As such, the popularity of poker continues to grow and attract people from all backgrounds, adding to an increasingly diverse group of players.