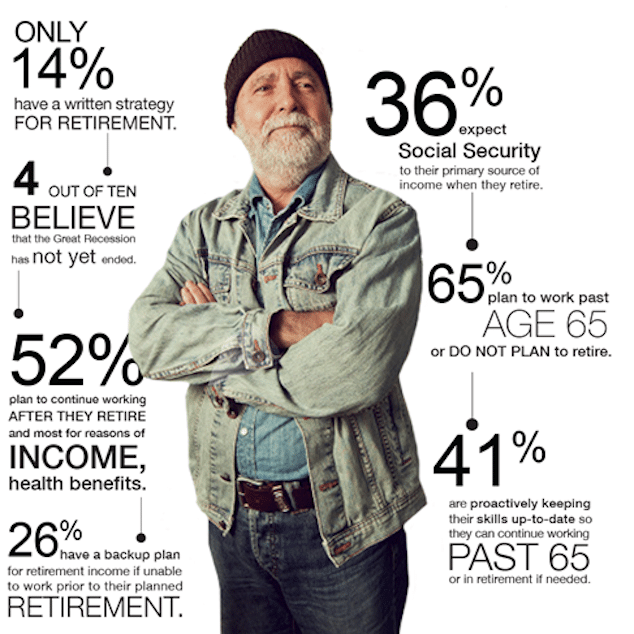 With Baby Boomers beginning to enter retirement – a looming crises awaits as most retirees are ill equipped to handle ongoing costs and rising health care needs as families are forced to plan ahead and make hard choices. 
As baby boomers are set to retire and unleash an aging population amongst us, families will be tasked with the real world challenges of taking care of aging loved ones – and how to best to go about it- all without breaking the bank.
With baby boomers (those born between 1946 and 1964) representing just on 75million people in the US (and 20% of the overall population) – and close to 10, 000 baby boomers hitting age 65 every day- families can increasingly expect to be hit with the hurdle of taking caring of an aging family member. 
Making the challenge of taking care of retiring and aging family members particularly daunting is median retirement savings amongst boomers is just under $180,000, for those that even have retirement savings —with one third of boomers claiming to have zero savings for retirement according to a 2014 report by the Stanford Center on Longevity.
Sobering information given experts saying people needing a nest egg of more than $1 million to carry them through a 30-year retirement.
With baby boomers likely to face old age with less money in savings, the added challenge for families is the reality that the current crop of retiring will also have to contend with more expenses than prior generations.
If that wasn't enough, the average out-of-pocket health-care spending by people with Medicare was more than 40 percent of the average Social Security income in 2013, according to the Kaiser Family Foundation.
Also burdening families is debt retirees will be bringing into retirement, with the Kaiser Family Foundation saying indebted retirees are more than $110,000 in the red. Which raises the question – how are families going to take care of aging loved ones and what choices are available – and will families be able to afford such services?
Home Health vs Home Care? 
Home care and home health are distinct types of care expected to be increasingly utilized by aging individuals and their families- with the caveat – unlike retirement homes and nursing homes which come with their own funding hurdles- care is provided in a home setting. Keep in mind, home care is non-clinical care while 'home health is clinical care.
Home health care is clinical medical care provided by a registered nurse, occupational therapist, physical therapist or other skilled medical professionals, and is often prescribed as part of a care plan following a hospitalization, rehabilitation, or a stay at a skilled nursing facility.
Typical Home health care services include:
Therapy and skilled nursing services
Administration of medications, including injections
Medical tests
Monitoring of health status
 Wound care
How To Pay For Home Health
Since it is considered medical care, home health is covered by medical insurance, including Medicare and Medicaid when prescribed by a physician for qualifying individuals. Most families will have to undergo private financing or alternatively seek out providers specializing in a 'range of client-centered health care solutions' such as one Ontario, Canadian outlet https://spectrumhealthcare.com/ which according to its website offer families comprehensive 'innovative' solutions and options – whether privately funded or working in tandem with insurance companies or as met by Canada's public healthcare system.
US families conditional on whether they qualify for Medicare and Medicaid will have to contend with the challenge of seeking out affordable providers in a health care market dominated by private interests. US consumers unlike their Canadian counterparts are besotted with high insurance premiums, high deductibles, copays, and other out-of-formidable out of pocket expenses which has led to some individuals taking tragic actions given their inability to afford rising healthcare costs.
Home Care Services
Home care is provided by caregivers, usually called home care aides, trained to deal with the nuances of senior care. Home care aides can help older adults with activities of daily living, or just offer some friendly companionship. Unlike home health, home care is classified as personal care or companion care and is considered "unskilled" or "non-clinical."
You might consider hiring a home care aide for older adults who:
Need assistance with activities of daily living ranging from grooming to meal preparation
Do not drive and require transportation
Live alone, may be at risk for social isolation and need companionship
How To Pay for Home Care
Private pay
Long-term care insurance
Medicaid for qualified low-income seniors
Home Care Services
Services provided by home care aides may include:
Meal preparation
House cleaning
Helping dressing, bathing and grooming
Transportation
Reminders to take medicine
Help with bill paying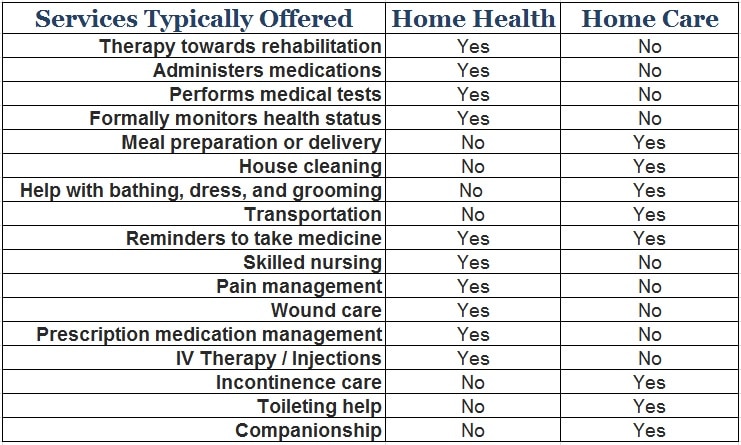 Budgeting for Home Repair
Along with health care costs, families should also budget for home repairs and modifications which best allows seniors to continue living in their homes for as long as possible. The other alternative is having senior families moving in or taking up residence at a nursing or a retirement residence which can be cost heavy – with a private room at a US nursing home costing on the average $8,365 per month, or $275 a day according to a senior living website.
Making an older adult's home safer and more accessible reduces fall risk, prevents accidents, and increases independence.
In addition, home updates can reduce energy usage, which lowers utility bills with a variety of services and options available- click here to help families negotiate the upkeep and stress levels of devices and objects around the home or in industry settings.
Baby Boomer Retirement Costs 
With baby boomers set to increasingly retire going forward and maximum social security payments capped at $1,461 per month for 2019, most retirees will be challenged on getting by on what they are accustomed to receiving from an average wage- leading many to choose to put off retirement indefinitely. Nevertheless most individuals over the age of 65 will be able to qualify for Medicare – but the question remains whether that will be enough to sustain the ongoing health care cost challenges an elderly person is likely to face and their family's ability or willingness to help absorb such expenses along with day to day living and upkeep expenditures, debts and retirement savings aside.
How well a retiree fares in their 'twilight years' will come down to savvy retirement planning, whether they or own or rent their own home, living a healthy life that makes them less susceptible to health care emergencies along with clever planning around the variety of home health and home care options available – along with the support of family members- should that even be an available option.