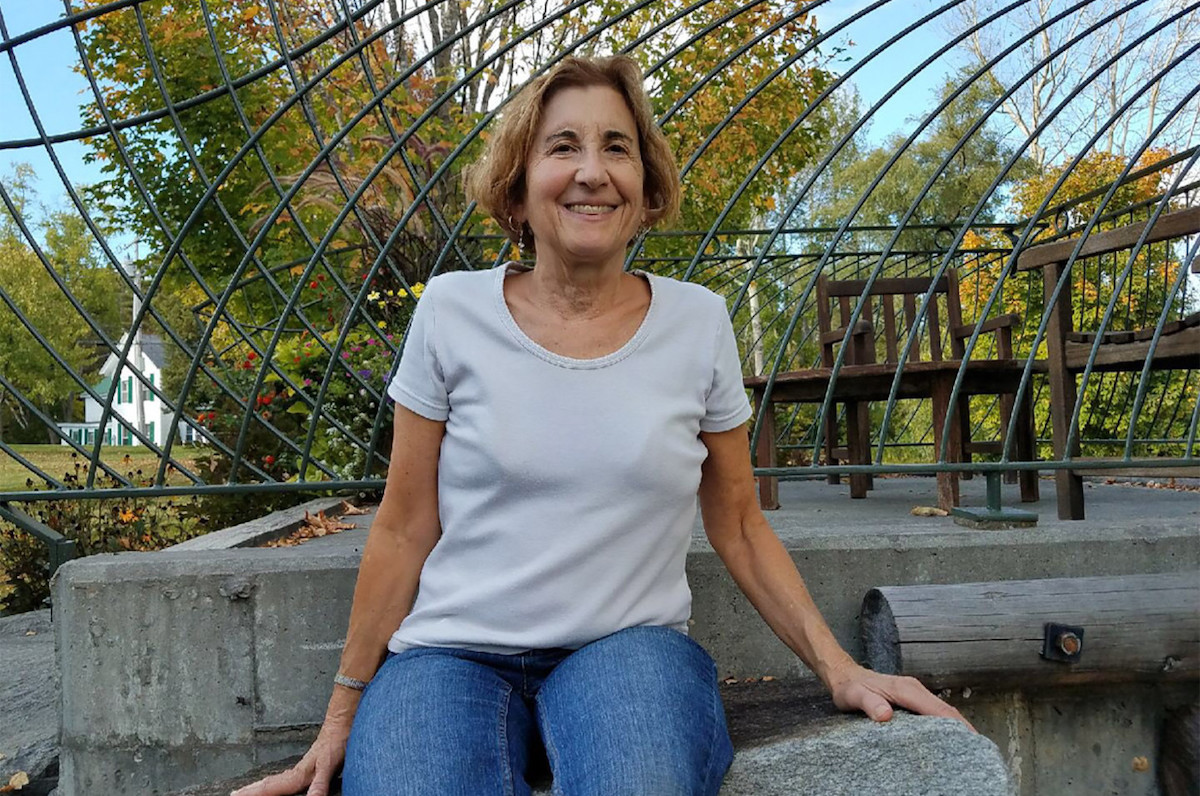 Robin Conway a Columbia, Maryland woman, dies after being mauled to death by a pit bull dog she adopted two weeks ago from out of state. 
A Columbia, Maryland woman has died after being mauled to death by a pit bull dog she'd only adopted two weeks prior. At the time of her death, the victim was observed having 'significant' injuries. 
Robin Conway, 64, gave the pup a home and 'was in love with [the] dog,' her sister, Susan LeClair told WMAR-TV.
'She is in love with animals,' LeClair said. 'The dog, apparently, went after her.'
Conway had taken the animal out for a walk Monday evening but her husband began to worry when it started to get dark out and she still hadn't returned.
He went out to the backyard and that's where he found the pit bull, standing over his wife's body, Howard County Police said in a released statement.
Conway's husband was able to tie the 'ferocious' dog to a fence post, with authorities saying that when they arrived, he was still 'lunging and barking.' The dog was later euthanized.
Robin Conway was an animal loving person said sister.
'My sister was an animal person. My sister was a caring person. When we went to make service arrangements, the person said, 'Wow, she had hundreds, and hundreds, and hundreds of friends,' LeClair told FOX 5. 'Robin gave her time and gave herself to the animals. She was wonderful.'
Conway had adopted pit-bull mixes in the past, and her sister said the actions of one dog shouldn't determine the outlook on a whole breed.
'They have been lovely, lovely dogs. It was obviously something wrong with this dog, but that's not to be construed as all pit bulls are bad and I know Robin wouldn't want that,' LeClair said.
The claim comes in contrast to the many documented instances at the hands of pit pulls in domestic instances which have imparted deathly consequences on other owners or passerbys.
Of note, the baltimoresun reported pit bulls having been labeled 'as inherently dangerous animals' in a state appeals court case.
Authorities said they don't have any information about the dog's adoption other than it was out of state.
They are still working to determine Conway's exact cause of death and are looking into whether the dog had rabies.
66-year-old North Carolina woman mauled to death by two pit bulls while on walk
Florida pit bull owner has arm ripped off by 'gentle' pet of nine years
How? Louisiana woman mauled to death by pit-bull at pet boarding facility
Oklahoma girl, three, mauled by pit bull dog after dad brings 'amazing' pet home
Owner arrested after stray pit bulls maul Kentucky woman Christmas Eve
Cops rule out foul play after Virginia woman mauled by 'undernourished' pit bull pet dogs
'Grisly scene' Virginia woman mauled to death by pit bulls after taking pet dogs for walk
6 warnings: Sandra Bowers Adams charged with pit bull murder of toddler grandson
90 year old Virginia Beach woman mauled to death by pit bull 30 minutes after daughter bought it on Craigslist