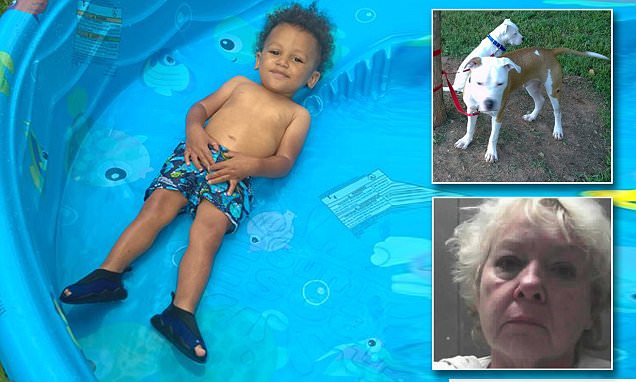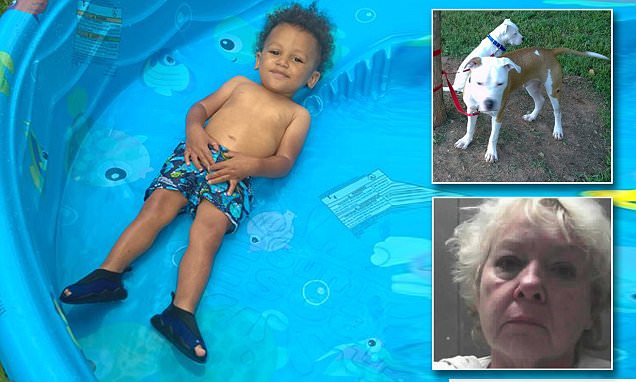 Sandra Bowers Adams a 70 year old Georgia grandmother is charged with murder after her two pit bulls maul her toddler grandson. Had 6 previous citations.
Sandra Bowers Adams a 70 year old Hartwell, Georgia grandmother has been charged with murder after her two pit-bulls mauled her toddler grandson who she'd been babysitting.
Upon her arrest, a report via The Atlanta Journal-Constitution told of Sandra Adams being charged with second-degree murder, second-degree cruelty to children and involuntary manslaughter.
Police said that the grandmother was in her backyard babysitting the 20 month old child Tuesday when her two dogs ran out the back door.
The grandmother told investigators that the pit bulls knocked her to the ground and attacked the boy.
After struggling to fight off the dogs, she said she brought the child to an urgent care facility, where the boy was pronounced dead.
Authorities said that the dogs were quarantined and are scheduled to be euthanized.
'The dogs will be put down as soon as we can put them down,' District Attorney Parks White told via WHNS.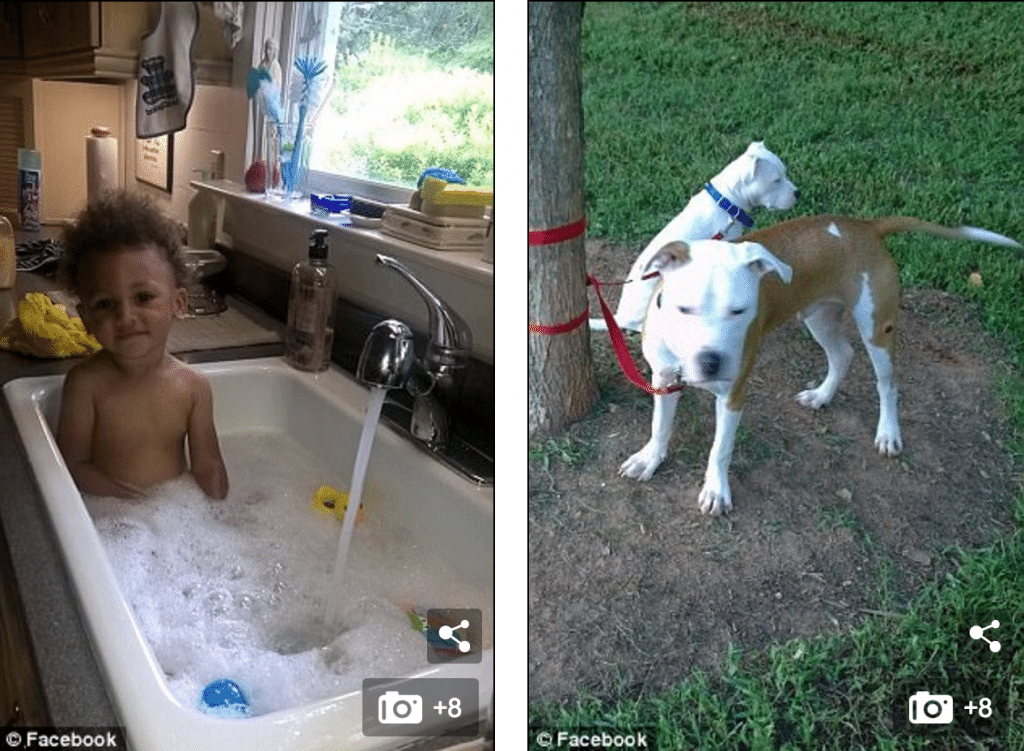 Of note, the Georgia Bureau of Investigation said that Adams has been cited at least six times over ordinance violations involving the pit bulls between 2013 and 2015.
A December 2015 citation included two victims contacting police saying they had been 'charged' by a white pit bull that had been 'acting vicious' while they were on a run. The incident report noted 'they and the neighborhood have had problems with this dog before running loose… They both advised that they feel that the dog is too aggressive toward people.'
Not immediately understood is why the grandmother, knowing of the potential of danger, failed to heed the bureau's demands. Let alone babysit within the presence of the two pit bull dogs?
Also of consideration is why the bureau, presumably aware of the number of citations that had been issued, hadn't come to the woman's residence demanding the dog's removal? 
Adams was taken into custody at Hartwell County Jail, where her bond was set at $50,000. She had waived her initial court appearance.
Commentators have since questioned whether murder charges were too onerous and whether child endangerment charges were more warranted?