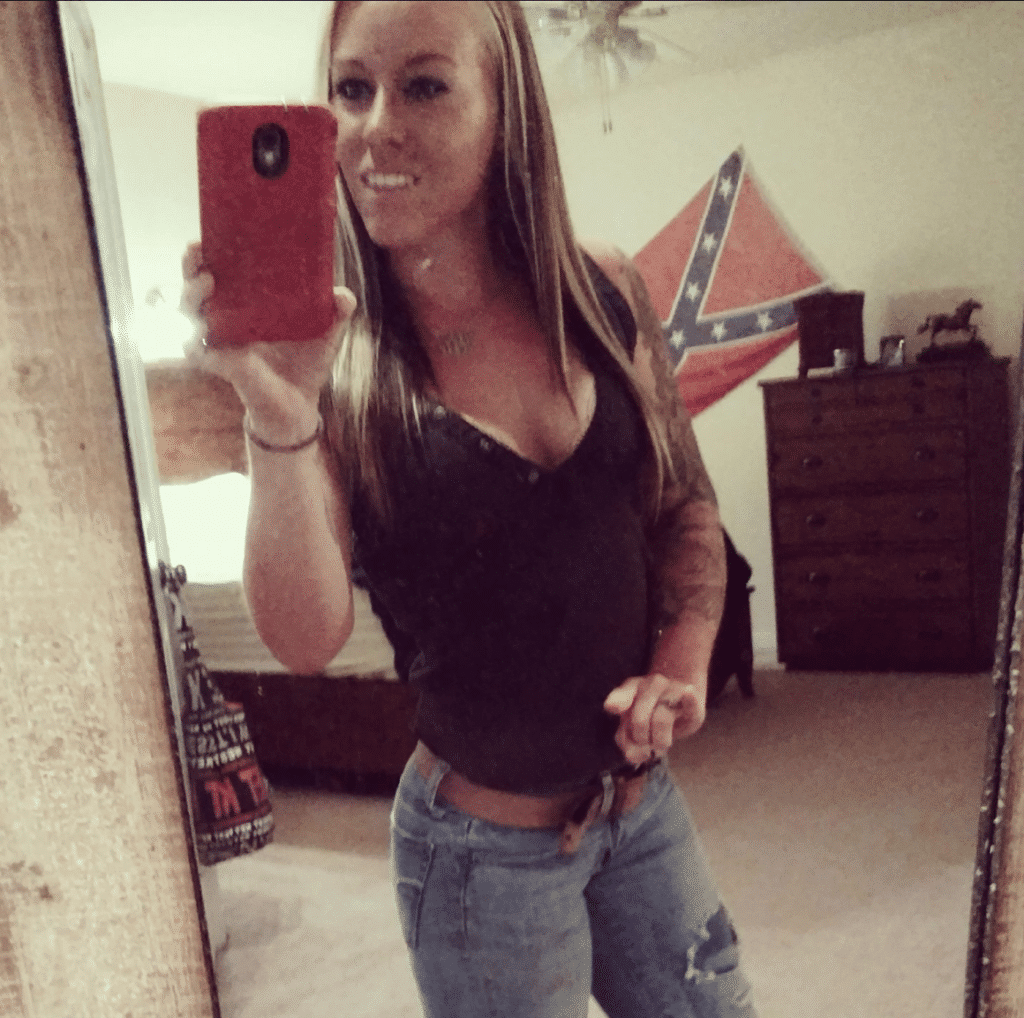 Why did Bethany Stephens pit bull dogs turn on her? Cops rule out foul play in Virginia woman's mauling death, citing neglected pet dogs.
Police have ruled out foul play in the grisly death of 22 year old Virginia woman, Bethany Stephens who was mauled to death by her two pit bull pets.
Further investigation into Bethany Lynn Stephens' body which had been found 'guarded' by her two dogs, two days after she'd gone missing last week, revealed the woman having been chewed on in her rib cage area.
Stephens was found dead in a 'grisly' scene last Thursday after last seen heading out to walk her pit bulls in the woods near her Goochland, Virginia home.
At the time, discovery of Bethany's mauled body led to an outcry among friends claiming that the her 'beloved pets' would never have killed her, claiming the dogs would 'kill you with kisses', while suggesting Stephens may have been murdered.
Come Monday, Goochland County Sheriff James Agnew reaffirmed his initial claim that Stephens had been mauled at the hands of her own two dogs, insisting that there was no foul play in Bethany's death. 
Told Agnew via Pix 11, 'Let me cut right to the chase, the most important detail that we did not release because we were worried about the well-being of the family is that in the course of trying to capture the dogs early Friday morning, we turned and looked… I observed, as well as four other deputy sheriffs, the dogs eating the ribcage on the body. The injuries were very severe.'
Agnew also ruled out suggestions that she could have been killed by a bear or coyote.
'There was no evidence of any larger animal there,' Agnew said. 'The medical examiner made it pretty clear that it was not a large animal because the bite wounds didn't puncture her skull.
'There were also scratch marks consistent with a smaller animal than something like a bear.'
Agnew said that they also didn't believe she'd been killed by a person.
'Grisly scene' Virginia woman mauled to death by pit bulls after taking pet dogs for walk
BREAKING: Dogs that @goochland Sheriff's office says mauled Bethany Stephens to death euthanized Saturday. Family gave permission. Presser at 4pm. @CBS6 pic.twitter.com/QqZH6poCVC

— Laura French (@lfrenchnews) December 18, 2017
Originally felt so sorry. But… Another racist gone. #sorrynotsorry pic.twitter.com/SjzI17x6ig

— Joel Franklin (@average_joester) December 17, 2017
Bethany Stephens cause of death: No wild animals or human being involvement
Shawn Whitlock, an investigator with the sheriff's office, said there was no sign that she was killed any other way.
'Nothing that said domestic violence. Nothing that said she was stabbed. Nothing that said she was shot. No bones, no injuries to the throat area . . . There was no particular bleeding inside the esophagus, which would've been conducive with choking her out. None of that,' Whitlock told reporters.
The medical examiner ruled out with 'complete certainty' sexual assault, adding that they were no strangulation marks on her body. 
Investigators had also spoken to witnesses and people known to Stephens, and 'people's movements… don't fit with that particular narrative.'
However, police are still investigating and are carrying out forensic tests.
Agnew also revealed the captured animals being euthanized, after having received the family's consent on Saturday.
'What I observed personally, it was in the community's best interest,' Agnew said. 'Once a dog tastes human flesh it is not safe to have that dog around humans.'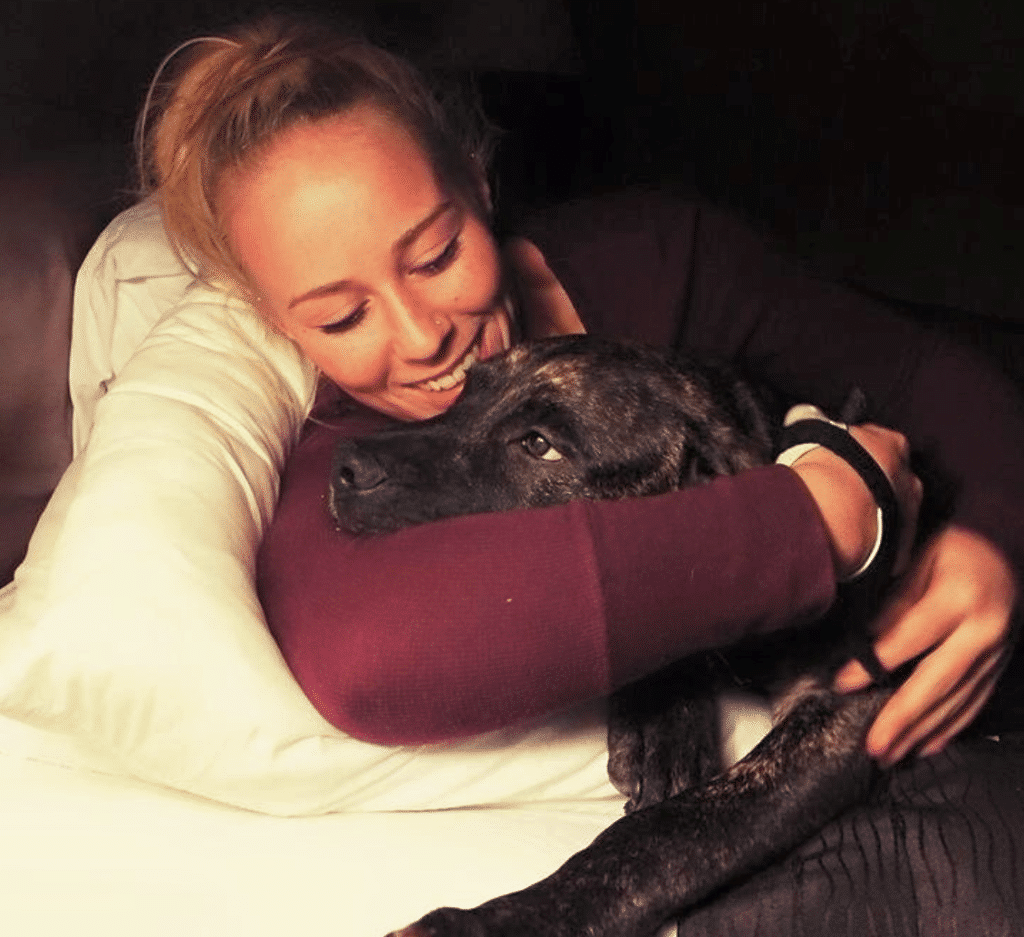 Betheny Stephens dogs; 'we're a little bit neglected'
Agnew refuted rumors that the pit bulls had been used for fighting and said that while rare, such attacks on owners weren't unheard of.
'I don't want to disparage any particular breed but if you do the research you will find that many of them are perpetuated by pit bulls.'
But not everyone has accepted the police's response.
Family, friends and colleagues at a dog training facility where Stephens worked, said the victim was experienced working with animals and the dogs were well socialized and passive.
Veterinary experts have also said that it's is extremely rare for a dog to just attack at random. 
Of particular note, Sergeant Mike Blackwood revealed the dogs, which had lived inside with Stephens, had been a 'little bit neglected towards the end of this' after the 22-year-old left the dogs with her father who wasn't taking care of them.
Stephens would come home five times a week to see the dogs, which had been moved outside to a kennel and became increasingly isolated. It wasn't immediately understood to what degree the dogs had been left unattended to and possibly undernourished and how that may in the end led to Bethany's 'primal' dogs turning on her.