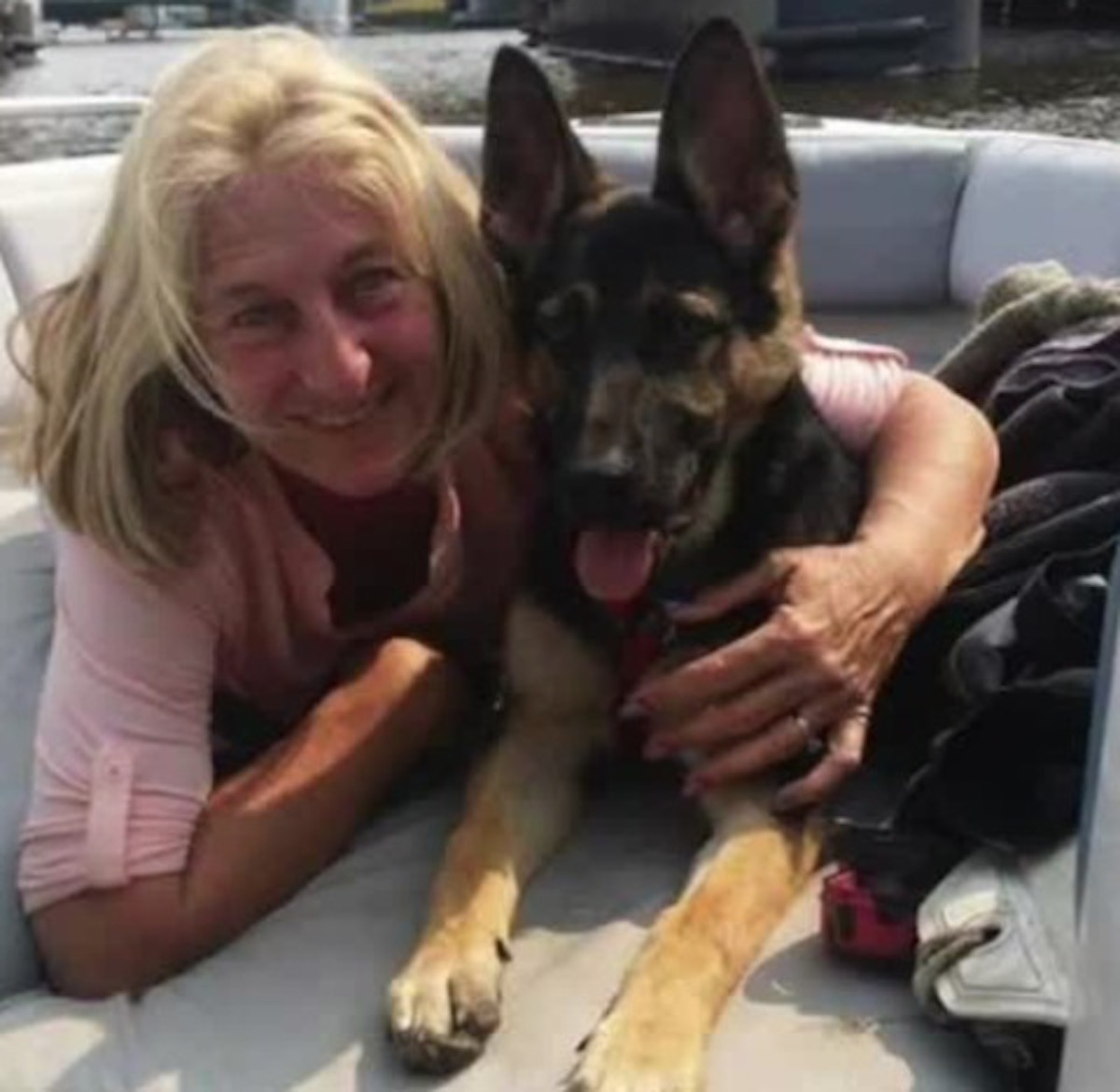 Sharon Larson 

Milwaukee, Wisconsin woman dies after developing an infection after being bitten by her puppy dog. Contracted rare bacteria Capnocytophaga canimorsus. 
A 58 year old Milwaukee, Wisconsin woman has died after being nipped by her new puppy as the dog was licking her. The cause of death is believed to be the result of the same rare blood infection from dog's saliva that forced a man to have all of his limbs amputated, according to a medics.
It was soon after acquiring her new puppy in June, Sharon Larson becoming ill after the animal gently bit her as the pet sought to lick its owner's face.
But what ought to have been the first of a lifetime sign of affection soon turned into tragedy after Larson soon developed flu-like symptoms and was rushed to a hospital, where she tested positive for the Capnocytophaga canimorsus bacteria, which is found in dog and cat saliva. Two days later, Sharon died. 
'I feel like I got robbed. I lost… my best friend,' husband, Dan Larson, told via WTMJ.
Larson's death comes after Greg Manteufel, 48, of West Bend, Wisconsin, was also licked by his dog in June, only to incur a bacteria ravaging disease. A week after the seemingly benign incident, Manteufel's blood pressure dramatically fell —with doctors forced to cut off his legs and forearms to increase circulation.
The incidence of rare infecting bacteria, Capnocytophaga canimorsus bacteria:
While the latest incident has led to eyebrows being raised and concern,  the Center for Disease Control, in a study says the chances of ever contracting the bacteria is extremely small, with individuals over the age of 40 with weakened immune systems more susceptible. The study also notes heavy drinkers, those who have had their spleens removed, and those with HIV or cancer as being possibly affected.
The bacteria can be spread to people through a bite or after close contact with dogs or cats. As many as 74 percent of dogs have the bacteria in their mouths. That number is 57 percent for cats.
Reflected Sharon's husband, Dan, 'I was told she could get struck by lightning four times and live, win the lottery twice — that's how rare this is supposed to be'.