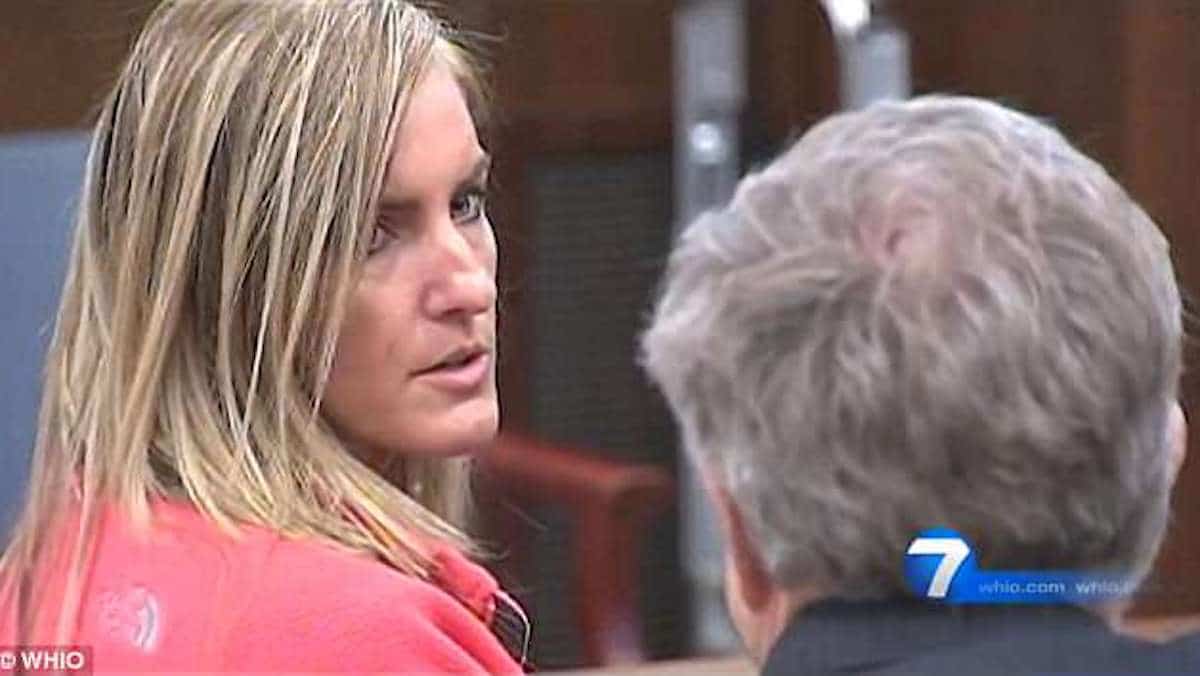 Jessica Langford sentenced. A former, Miamisburg, Ohio middle school teacher is to serve only one year jail after previously being found guilty of six sex crimes against a teen minor student. 
Jessica Langford a former Miamisburg, Ohio middle school teacher was on Tuesday sentenced to one year jail and five years probation after being found guilty of having sex with a 14 year old male student.
The sentencing comes after the married educator was in April found guilty of three counts of unlawful sexual conduct with a minor and three counts of sexual battery.
Montgomery County Common Pleas Judge Timothy O'Connell sentenced the female teacher for each of the three convictions for sexual battery. 
According to the Dayton Daily News, in handing down his sentence, the judge noted Langford not having a prior criminal history.
During trial proceedings, prosecutors told of the teacher having intercourse with her victim inside a locked classroom at Miamisburg Middle school.
Jessica Langford sentenced: The victim's father, 'you should have been the adult that said no'. 
Langford, 32-year-old a married mother-of-one from Centerville, had taught math at the school for nine years, until she resigned her position in late May after allegations of sexual misconduct had come to light. It wasn't until towards the end of the year that prosecutors brought charges against the female educator. 
Told Langford in court, 'There isn't a day goes by that I don't wish I could do things differently. I know I am fully responsible.'
'She was entrusted with the care of the children and students and threw it away for her own sexual gratification,' the victim's father said, who asked for the maximum sentence, which would be 15 years behind bars.
Added the teen victim's father, 'She was an adult trust within her classroom not to sexually assault him. She should have been that adult and said, 'No, none of this can happen'.
The father told of his son enduring the stress and horror of a trial along with being treated differently by his coaches, other teachers and classmates.
Reiterated the father, 'He feels embarrassed and alone. He's bullied constantly at school and feels helpless and alone'.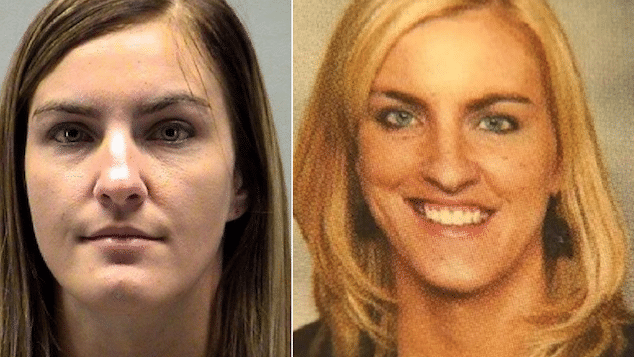 Jessica Langford sentenced: Teen victim, 'she told me to stick to the story'. 
While appearing during trial proceedings in April, the victim, now age 15, recounted how the sexual encounter unfolded on the last day of school in May 2017 inside a locked classroom at Miamisburg Middle school.
'We started kissing, she went in for a kiss and it escalated from there,' the teenager told the jury, according to a WHIO report.
According to the boy, he and Langford went on to engage in multiple sex acts until the school principal knocked on the door of the locked classroom.
Langford allegedly told the minor to hide under a table and left with the principal. She later came back and allegedly told the boy to 'stick to the story' that he was in the room stacking desks.
'It felt uncomfortable…I thought it was wrong,' the boy said of the classroom tryst.
Earlier in his testimony, the male victim said he and Langford connected on Snapchat. When the teacher asked him why he reached out to her on the app, he said he replied that he wanted to have sex.
The defense questioned the student's credibility, pointing to the fact that he had repeatedly denied having sex with the teacher last spring.
The teen explained that he initially lied about his relationship with Langford for fear that his teenage girlfriend would break up with him for cheating on her.
Following Langford's sentencing, many took to social media wondering how and why the woman was offered extraordinary leniency and how had the genders been reversed the teacher would have in all likelihood would have been facing ten years and up prison time. 
Yet to bee necessarily understood is what led to Langford sexually preying on her teen male victim while abusing her position of trust, power and authority- an increasing aphrodisiac amongst many female teachers.
Ohio middle sex teacher: 'Why I had sex with 14 year old student'