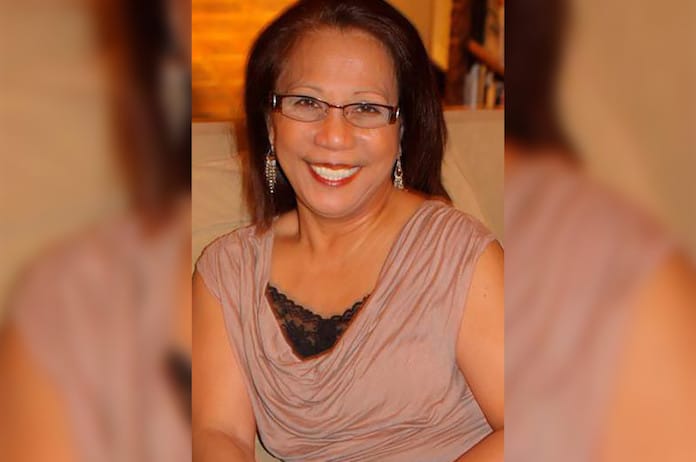 Marilou Danley break up: The girlfriend of Stephen Paddock insists she had no idea of his plans and had sent her overseas to break up with her. 
Marilou Danley the girlfriend of Las Vegas gunman, has claimed that she thought that Stephen Paddock sent her to the Philippines along with wiring her $100,000 in order to break up with her.
In a statement released through her lawyer, Wednesday afternoon, Danley, 62, maintained that her then-boyfriend buying her a 'cheap' ticket to the Philippines two weeks ago, out of the blue.
He suggested she visit her family, something she was happy to do, she claimed.
It wasn't until Paddock, 64, then wired the massive sum to her during her stay there, Danley began to worry that he was breaking up with her. It wasn't clear if Danley may have feared a coming break up off the back of ongoing dynamics. Also not revealed was whether the live in couple had been undergoing strain in their relationship and if Danley (and why if so?) believed a break up was imminent.
The live in girlfriend, who lived with Paddock in a luxury community village in Mesquite, Nevada insisted she had no idea that the retired millionaire accountant-realtor was planning Sunday's rampage, which claimed 59 lives, including his own, and injured 527 people. 
WATCH: #LasVegas shooter's girlfriend Marilou Danley's attorney, reads statement from her: "[Stephen Paddock] never pic.twitter.com/bQF0ltrDqN

— Tosca Austen (@ToscaAusten) October 5, 2017
In a prepared statement read out by her lawyer, Matt Lombard, Danley said: 'I knew Stephen Paddock as a kind, caring, quiet man.
'I loved him and hoped for a quiet future together with him. He never said anything to me, or took any action that I was aware of, that I understood in any way to be a warning that something horrible like this was going to happen.
'A little more than two weeks ago, Stephen said he found a cheap ticket for me to the Philippines and that he wanted me to take a trip to see my family.
'Like all Filipinos abroad, I was excited to go home and see family and friends.
'While there, he wired me money which he said was for me to buy a house for me and my family. 
'I was grateful, but honestly I was worried that first, the unexpected trip home and then the money, was a way of breaking up with me.
'It never occurred to me in any way whatsoever that he was planning violence against anyone.' 
The statement continued: 'I have not made a statement until now because I am cooperating with the authorities,'
'And I voluntarily flew back to America because I knew that the FBI and Las Vegas police department wanted to talk to me – and I wanted to talk to them.
'I will cooperate fully with their investigation, and anything I can do to help ease suffering or help in any way, I will do.'
Did Stephen Craig Paddock have an accomplice?
Did Marilou Danley know about Stephen Paddock mass murder plot?
Why did Stephen Paddock wire Marilou Danley $100K week before Las Vegas shooting?
How did Stephen Paddock 'lone wolf' pull off Las Vegas mass shooting?
Hayley Geftman Gold CBS exec fired: 'I've no sympathy for gun toting Republican victims'
Every family member's first response is to defend Marilou Danley. Watch. She is the key. #LasVegas.

— Carmine Sabia (@CarmineSabia) October 5, 2017
Personal observation, #MarilouDanley is in trouble. My wife manages to know I've bought a new gun before its even out the truck much less 33

— Mark Anderson (@MAawesomeness) October 5, 2017
Lombard left without answering any questions, including one about the weapons that Paddock had stockpiled in the home in Mesquite that he and Danley had shared. A point of concern which has since led to many wondering how could it have been possible for the live in girlfriend to have never seen the arms cache or any other signs that Paddock was on a mass murder mission. 
The statement comes as FBI agents began questioning Danley for clues to what drove Stephen Paddock to slaughter 59 people from his high-rise hotel suite.
A report via AP told of Danley being interviewed at the bureau's field office in Los Angeles while in the company of her attorney. 
Danley's statement and subsequent questioning by authorities comes after the girlfriend returned to the U.S. Tuesday night from the Philippines after a weeks-long trip abroad.
WORLD EXCLUSIVE: The family of the Las Vegas gunman's girlfriend break their silence on @7News. #LasVegas #7News pic.twitter.com/IBrlLjyo0H

— 7 News Sydney (@7NewsSydney) October 4, 2017
Pictured Marilou Danley, Stephen Paddock girlfriend.
Marilou Danley break up: Family insist she would have stopped Paddock had she known.
Addressing Danley's dynamics with Paddock, the girlfriend's sisters speaking from their home in Australia, where Danley is also a national insisted their sister was unaware of Paddock's motives, while her brother said Marilou told him she had a 'clean conscience'. 
Three days after the deadliest mass shooting in modern U.S. history, why someone with no known record of violence or crime would open fire on a country music festival was still a mystery.
Danley's sisters claimed that Marilou couldn't have known about Paddock's murderous plans and that the man must have sent her away by design so she wouldn't interfere.
The sisters went on to say Marilou is 'a good person' who would have stopped Paddock had she been there
'She didn't even know that she was going to the Philippines until Steve said, 'Marilou, I found you a cheap ticket to the Philippines," said one of the sisters, who live near Brisbane.
Whatever Paddock's motive, authorities said he planned the attack methodically, not only stockpiling nearly two dozen guns in his hotel room but setting up cameras in the peephole and on a service cart outside his door, apparently to watch for police closing in on him.
'The fact that he had the type of weaponry and amount of weaponry in that room, it was preplanned extensively,' told Clark County Sheriff Joseph Lombardo, 'and I'm pretty sure he evaluated everything that he did and his actions, which is troublesome.'
Investigators are still trying to trace the $100,000 that Paddock wired to the Philippines along with looking into a least a dozen financial reports over the past several weeks that said Paddock gambled more than $10,000 per day, the official said. It wasn't clear if there had been other financial transactions and if so, where such funds may have been directed and for what reasons. Knowledge there of that Marilou Danley maintained was not privy to her. Or was it? 
Marilou Danley Stephen Paddock's girlfriend broke up with Las Vegas shooter
Stephen Paddock Las Vegas shooter: heavy gambler, pilot with no criminal record
Why? Stephen Craig Paddock I'd as Mandalay Bay Las Vegas shooter
Prediction: Professional gambling was not Stephen Paddock's real source of income.

— Scott Adams (@ScottAdamsSays) October 4, 2017
It's sounding like Stephen Paddock could have literally walked his guns into the hotel on his back.

'Murica

— The Malcontent (@TheMal_Content) October 2, 2017