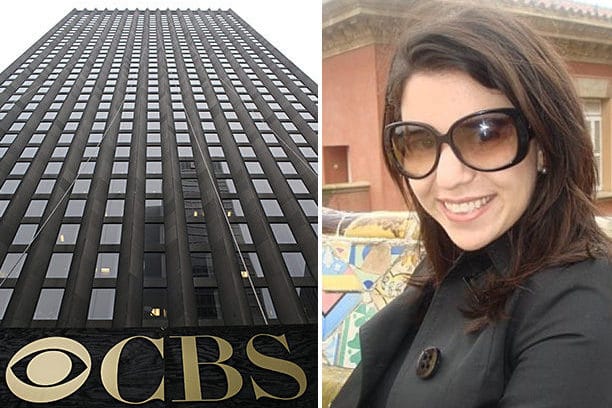 Hayley Geftman Gold CBS exec fired: How an executive lawyer alienated her employer and a nation trying to score political points amidst the Las Vegas mass shooting. 
Hayley Geftman-Gold a top CBS executive has been fired after posting on Facebook she had no sympathy for the victims of the worse mass shooting in US history which killed 59 and injured 527 individuals.
Writing on Facebook, the top CBS lawyer posted that she was 'not even sympathetic' to those killed or wounded because 'country music fans often are gun toting Republican'.
Wrote the lawyer in full (since deleted but screen grabbed via the dailycaller): 'If they wouldn't do anything when children were murdered I have no hope that Repugs (sic) will ever do the right thing,'
'I'm actually not even sympathetic bc (sic) country music fans often are Republican gun toters (sic).' 
The comments over the Las Vegas shooting led to Geftman-Gold being 'promptly fired' from her job as Vice President and senior counsel at CBS. 
Responding to the exec's axing, the media network (who had no choice but to throw their star lawyer overboard) said Geftman-Gold had violated the company's standards by expressing deeply unacceptable views.
A @CBS legal exec thought the Las Vegas victims had it coming. pic.twitter.com/YjeSyAox59

— Brandon Morse (@TheBrandonMorse) October 2, 2017
Hayley Geftman Gold CBS exec fired: Sometimes there's a place and a time to make a point. 
In her comments, the CBS exec appeared to be referencing the lack of gun control legislation passed after the mass shooting at the Sandy Hook elementary school in Newtown, Connecticut in December 2012. 
A regard of the lawyer's LinkedIn profile told of Geftman-Gold having worked for CBS since September 2016, and graduating from Columbia Law in 2000. 
She previously worked for MTV and graduated from Penn in 1997 before going to Columbia for law school. The born and bred New Yorker now describes herself on Twitter bio as a 'mommy' and 'new media lawyer' who lives in Brooklyn. 
The outspoken critic of Republicans also helped organize a block party for the Hillary Clinton last year.
She and her husband Ryan have three children and live in Brooklyn Heights. 
And then there was this mea culpea come late Monday night from the axed lawyer:
'I am deeply sorry for diminishing the significance of every life affected by Stephen Paddock's terrorism last night and for the pain my words have inflicted on the loved ones of the victims. My shameful comments do not reflect the beliefs of my former employer, colleagues, family, and friends. Nor do they reflect my actual beliefs — this senseless violence warrants the deepest empathy. I understand and accept all consequences that my words have incurred.'
And then there were these sampling reactions on social media too …
Let's hope media #Leftist Hayley Geftman-Gold formerly of #CBS enjoys #unemployment #TeamKJ

— Kevin Jackson (@KevinJacksonTBS) October 2, 2017
@CBS Hayley Geftman-Gold, said she "is not even sympathetic" to Las Vegas victims. Is this also the stance of CBS?

— Bill Mann (@Winnerman1400) October 2, 2017
@CNN Why don't u hire Hayley Geftman-Gold from CBS. You love scum like her. She will fit right in.

— Bert O. (@xbt321A) October 3, 2017