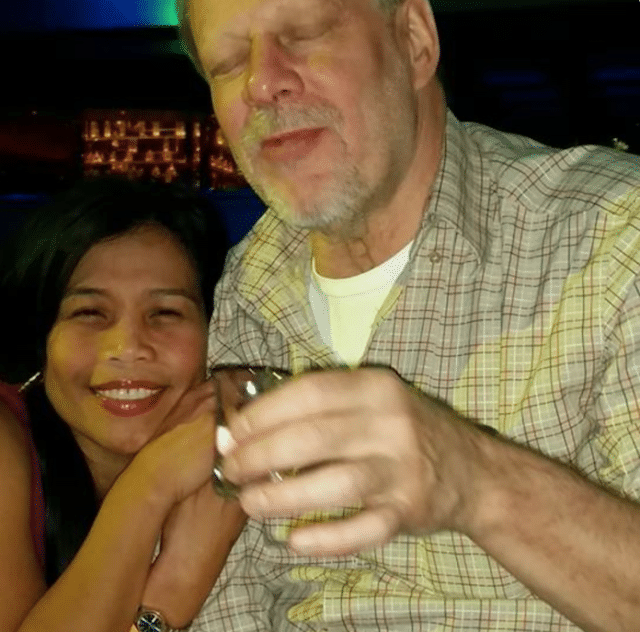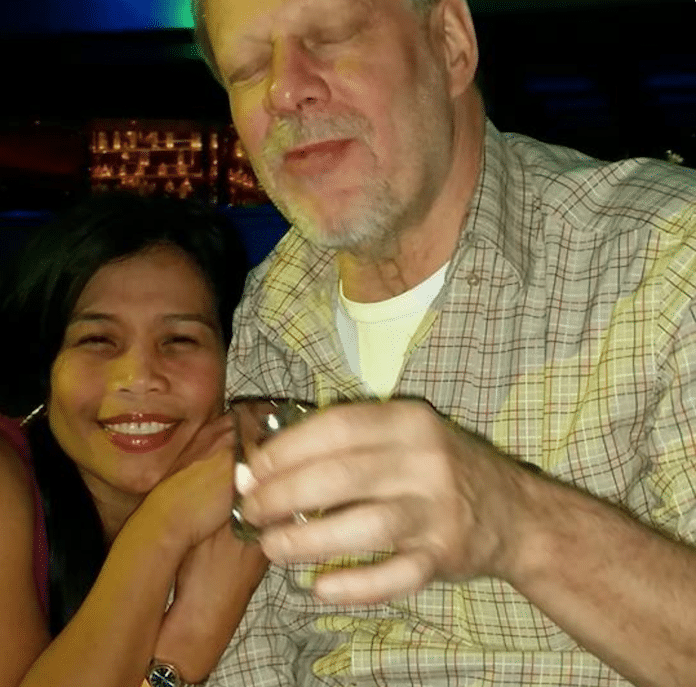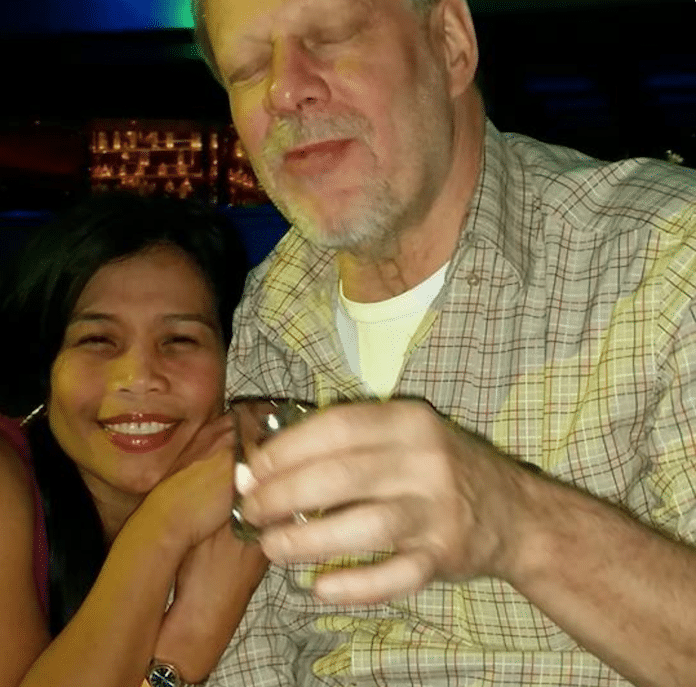 Stephen Paddock Las Vegas shooter described as a heavy gambler, former pilot with no criminal record who was just a normal guy- but was he? 
In the aftermath of the Las Vegas' Route 91 Harvest country music festival shooting which has turned out to be the worse mass shooting in US history, authorities have sought to understand who Stephen Craig Paddock was and what ultimately motivated him.
By the time the slaughter which had begun just after 10pm Sunday evening and ended hours later, more than 58 people had been shot dead and 515 injured as Paddock picked off his targets in an avalanche of bullets from the 32nd floor of the Mandalay Bay Resort Hotel overlooking the sold out festival.
At the time over 20K revelers had attended the country style rock performance, with many describing the shooting as 'nonstop gunfire'. Gunfire would only stop when Paddock went to reload his weapon. By the time police stormed the man's 32nd floor hotel room, the man had killed himself, his body slumped over up to ten rifles nearby.
To date, officials didn't disclose what specific weapon or weapons the gunman used in the attack.
Reports later told of Paddock having booked into his suite on September 28 using his estranged girlfriend's credentials while she remained overseas.
Hayley Geftman Gold CBS exec fired: 'I've no sympathy for gun toting Republican victims'
How did Stephen Paddock 'lone wolf' pull off Las Vegas mass shooting?
Marilou Danley Stephen Paddock's girlfriend broke up with Las Vegas shooter
Why? Stephen Craig Paddock I'd as Mandalay Bay Las Vegas shooter
Footage from the Las Vegas shooting.
Over 400 injuries, 75 dead, the deadliest shooting in US history #GunControlNowpic.twitter.com/KyKpC6EzIb

— Pratt? (@Pratt____) October 2, 2017
"Oh my God…This is horrible."
Watch people scramble to help the injured after a mass shooting in Las Vegas. https://t.co/29o2772odN pic.twitter.com/YOW1tuURTR

— Fox News (@FoxNews) October 2, 2017
Stephen Paddock Las Vegas shooter lived with Australian woman; Was there strife between Paddock and his girlfriend? 
Of note, the 64 year old Mesquite, Nevada local who lived just 90 minutes outside of Las Vegas had no known criminal history. The retired man had according to public files just bought a home in the retirement community of Babbling Brook Court for $369K in 2015.
A regard of the self described upscale community's website describes it coming equipped with an 18-hole golf course, indoor and outdoor swimming pools and a recreation center with gym.
He lived there with his 62-year-old girlfriend Australian woman, Marilou Danley (of Philippines heritage) who it had been initially believed may have been involved in the shooting. That said, the woman come Monday morning had been determined to be overseas at the time of the shooting,
Paddock's brother, Eric, living in Orlando, Florida hinted that Stephen and Marilou had been undergoing tension in their relationship- to what degree this may have unnerved Paddock wasn't immediately known.
Of intrigue, Paddock was born to Benjamin Hoskins Paddock, a serial bank robber who ended up on the FBI Most Wanted list back in 1969 when he escaped from federal prison in Texas while serving a 20 years sentence.
The FBI kept him on the list for the next eight years, and he was eventually found one year after he was removed from the list in 1978 while outside an Oregon Bingo hall.
The agency said that the fugitive had been 'diagnosed as psychopathic' and also had possible 'suicidal tendencies.'
Along with being able to afford himself upscale accommodations, Paddock a licensed pilot, was revealed to be the owner of two planes, and according to the FAA records was certified as a private pilot back in 2003.
His address on that 2003 certification is listed as Mesquite, Texas, where he lived for in a $200,000 home for 12 years from 1998 to 2010.
Stephen Paddock Las Vegas shooter family: Loved gambling, guns and was ordinary guy. 
A report via CBSN cited Paddock's brother, Eric saying Stephen was 'not an avid gunman' and 'has no military background', adding that he had no idea how he might have been able to obtain automatic weapons. 
'He had a couple of guns but they were all handgun, legal…he might have had one long gun, but he had them in a safe,' explained Eric.
Adding, 'His life is an open book. It's all in public record. Once again, there is nothing. He went to college. He had a job.'
He also said that his brother had 'no religious affiliation, no political affiliation,' adding: 'He just hung out.'
Reiterated the brother, 'It's like an asteroid just fell on top of our family,'
Adding, 'We have no idea how this happened.'
Another brother, Bruce said Bruce said Paddock was a law-abiding citizen who never did anything violent prior to the shooting. Paddock it was also revealed had a hunting license from Alaska.
Bruce, who said he hadn't talked to Stephen in approximately 10 years, said his brother made money through apartment buildings, which he owned and managed with his mother, who lives in Florida.
During a Monday morning press conference, Clark County Sheriff Joseph Lombardo said there was no evidence that Paddock was linked to a militant group despite the customary claim of responsibility by ISIS following attacks in the West.
'We have no idea what his belief system was,' Lombardo said. The Sheriff went on to say that Paddock had acted as a 'lone wolf'.
In an interview with Florida Today, two former neighbors of Paddock also spoke about Paddock's love of gambling, saying he would stay up all night with Danley placing bets.
It is understood that Paddock would often come into Las Vegas where he would go gambling. It wasn't known if the gunman had incurred any recent sizable losses.
That said a report via nbcnews told of Paddock having made several gambling transactions in the tens of thousands in Las Vegas.
It was not immediately clear if those transactions were losses or wins.
Thoughts on Stephen Paddock and Las Vegas shootings. pic.twitter.com/yMgXSM64v5

— Khaled Beydoun (@KhaledBeydoun) October 2, 2017