Who is Marilou Danley Stephen Paddock's alleged girlfriend and did a possible falling out between the two lead to the Las Vegas shooter going on a rampage?
Marilou Danley the presumed girlfriend of Las Vegas shooter, Stephen Craig Paddock has been cleared of any involvement in Sunday night's mass shooting which led to the loss of 58 lives and 515 injured.
A report via the Sydney Morning Herald told of Danley, a 62 year old Australian living on the Gold Coast for more than a decade before most recently resided with alleged shooter Stephen Paddock in a retirement community in Mesquite, Nevada,
At the time of the shooting, Danley was in her birthplace, the Philippines.
According to Danley's LinkedIn profile, since deactivated, Paddock's presumed girlfriend/companion described herself as a 'gambling and casino professional' living in Reno, Nevada.
Her profile also listed her working as a 'hostess' for the Atlantis Casino Resort Spa between 2010 and 2013.
Following the bloodshed, Danley had been initially named as a person of interest. Clark County Sheriff Joseph Lombardo said they located her 'out of the country' and that she wasn't with Paddock when he checked into the Mandalay Bay hotel, where police say he fired off up thousands of shots from a 32nd-floor room for several minutes into the crowd at the Route 91 Harvest festival concert.
Danley has since been questioned and cleared of any involvement in the deadliest mass shooting in US history.
Hayley Geftman Gold CBS exec fired: 'I've no sympathy for gun toting Republican victims'
How did Stephen Paddock 'lone wolf' pull off Las Vegas mass shooting?
Stephen Paddock Las Vegas shooter: heavy gambler, pilot with no criminal record
Why? Stephen Craig Paddock I'd as Mandalay Bay Las Vegas shooter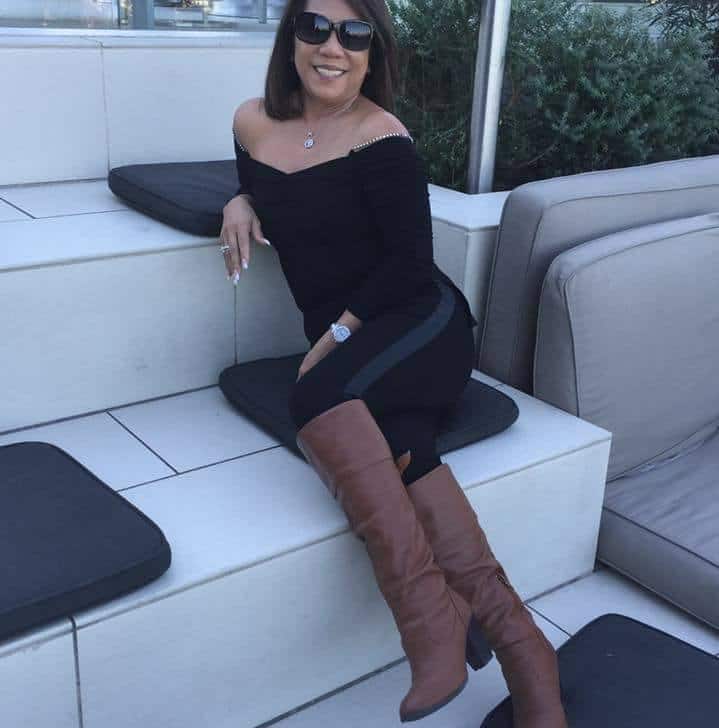 She has been described in some news reports as Paddock's girlfriend, though their exact relationship was unclear. It is thought that the couple may have had strained relations in recent times. How that strain may have facilitated Paddock going on a shooting frenzy wasn't clear.
Danley was previously married to Geary Danley, who now lives in Arkansas. They married in Las Vegas in 1990, according to Washoe County records.
The former couple jointly filed for divorce on Feb. 25, 2015, with the divorce being finalized the next day on Feb. 26.
Las Vegas police said it was believed Paddock, a divorced, retired accountant had used some of Danley's identification to book the hotel room, having first checked in September 28, while she was out of the country.
Of note, Paddock would often come into Las Vegas where he would go gambling. It wasn't known if the gunman had incurred any recent sizable losses.
That said a report via nbcnews told of Paddock having made several gambling transactions in the tens of thousands in Las Vegas.
It was not immediately clear if those transactions were losses or wins.
#StephenPaddock pic.twitter.com/KEgoxu83Sg

— Welfaresucker (@welfaresucker) October 2, 2017