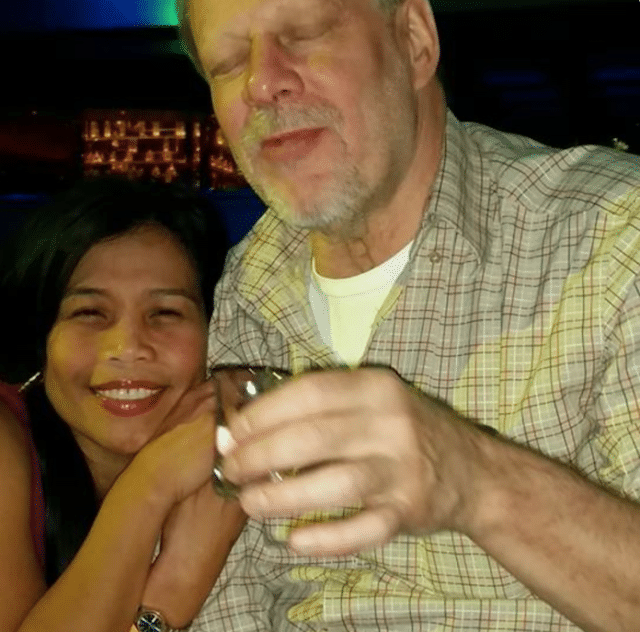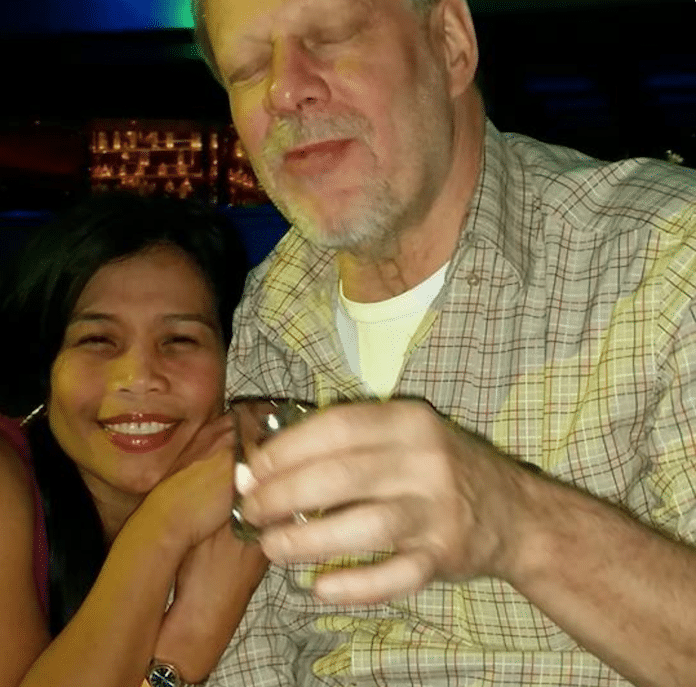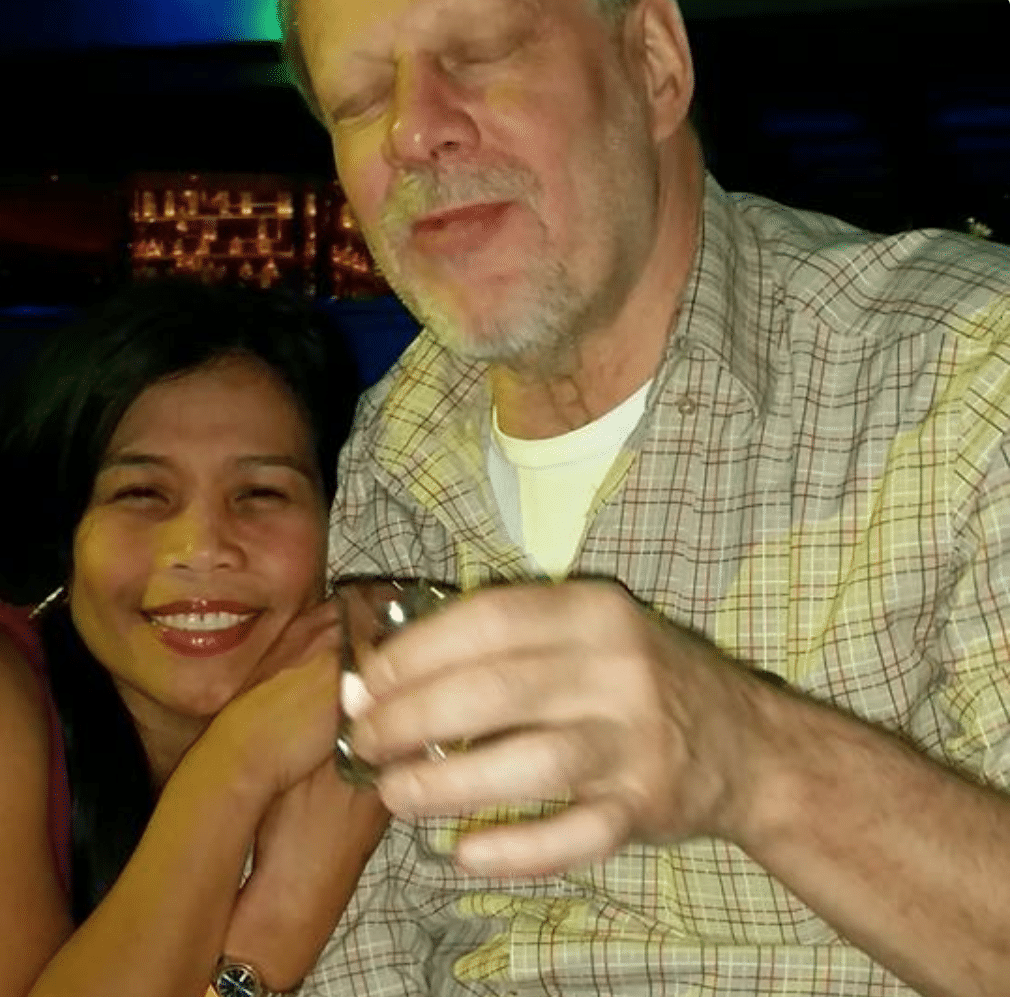 What led to Stephen Craig Paddock, Mandalay Bay Hotel shooter opening gunfire at Las Vegas' Route 91 Harvest country music festival? 
Stephen Craig Paddock, a 64 year old Mesquite, Nevada man has been identified as the gunman responsible for what has transpired to be the US's worse mass shooting in history, with up to 58 people dead and more than 406 injured during Las Vegas' Route 91 Harvest country music festival.
The carnage comes as Paddock fired off from the 32nd floor of the nearby Mandalay Bay hotel overlooking the festival, as revelers had gathered Sunday evening in the fairgrounds on Las Vegas Boulevard.
A report via AP told of about 22K fans being in the fairgrounds area at the sold out event, where there were multiple stages and other areas set up for the festival.
At the time, country music star Jason Aldean was on stage performing when a frenzy of gunfire began to ring out, just after 10pm local time, leading to the musician stopping as panicked concert goers tried to make sense of what had begun unfolding. Video footage (see below) caught the moment gunfire first rang out.
The shooting, since described by some as machine gunfire, only came to a halt after officers 'responded' to the hotel  room, where they engaged with the suspect, where Paddock committed suicide, police said. A SWAT team is understood to have used an explosive breach to blow open the door where they found the man inside dead slumped amongst a cache of up to ten guns. 
By the time Paddock's shooting episode was over, the man had fired off more than a thousand rounds.
Hayley Geftman Gold CBS exec fired: 'I've no sympathy for gun toting Republican victims'
How did Stephen Paddock 'lone wolf' pull off Las Vegas mass shooting?
Marilou Danley Stephen Paddock's girlfriend broke up with Las Vegas shooter
Stephen Paddock Las Vegas shooter: heavy gambler, pilot with no criminal record
May god protect the innocent. #lasegas #mandalaybay #shooting #vegas #casino #pray pic.twitter.com/DG5xjeijDB

— Space Trek9 (@spacetrek9) October 2, 2017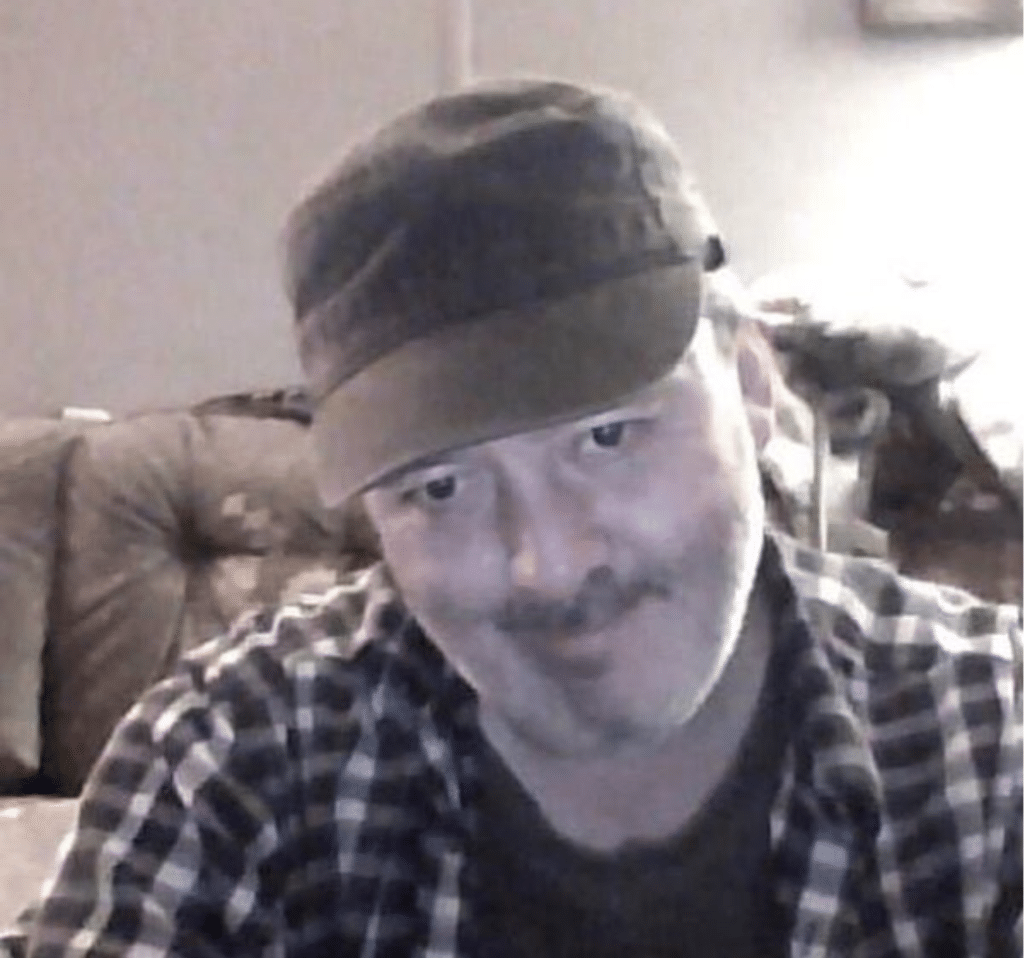 Stephen Craig Paddock Mandalay Bay Las Vegas shooter accompanied by girlfriend:
Despite initial reports of multiple gunmen, police now believe Paddock was the sole gunman, describing him as a 'lone wolf'. That said the man's live in companion, Marilou Danley, 62 is now wanted for question.
A regard of the woman's Facebook profile read, 'Proud mom and grandma who lives life to the fullest.'
Police later said they had determined her whereabouts. It wasn't immediately clear if the woman had been taken into custody. New reports have told of the woman not being anywhere in the vicinity, having at the time being out of the country. 
It has since been disclosed that Paddock used the woman's credentials to book passage at the Mandalay Bay hotel, September 28- where it appears the man had long planned to unleash havoc.
Danley was described as being of Asian heritage who is 4 foot and 11 inches tall. Authorities initially quoted witnesses who said they had seen Danley seen sitting with the suspect's car prior to the mass shooting. The pair lived in a retirement community. Authorities have since obtained a search warrant for the pair's Babbling Brook Court residence in Mesquite.
Authorities released the suspect's vehicle as being a Hyundai Tucson, license plate 114 B40, and a Chrysler Pacfica, license plate 19D 401.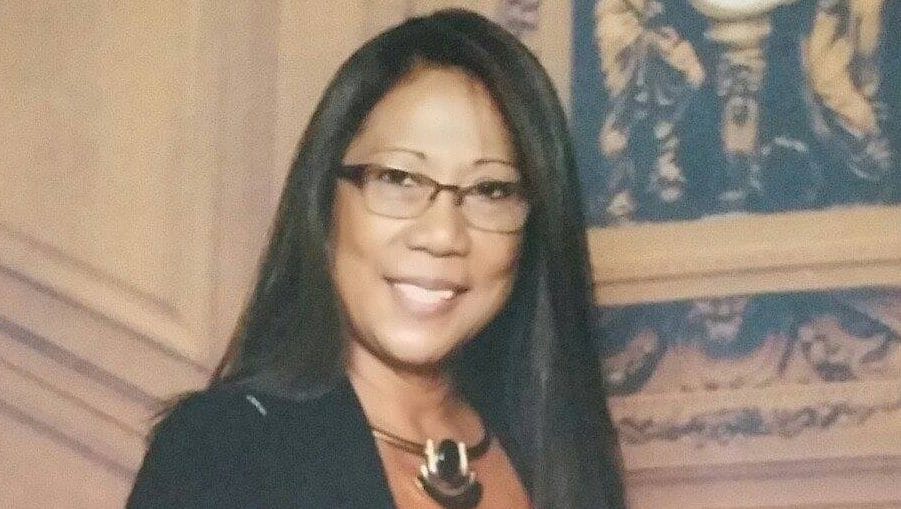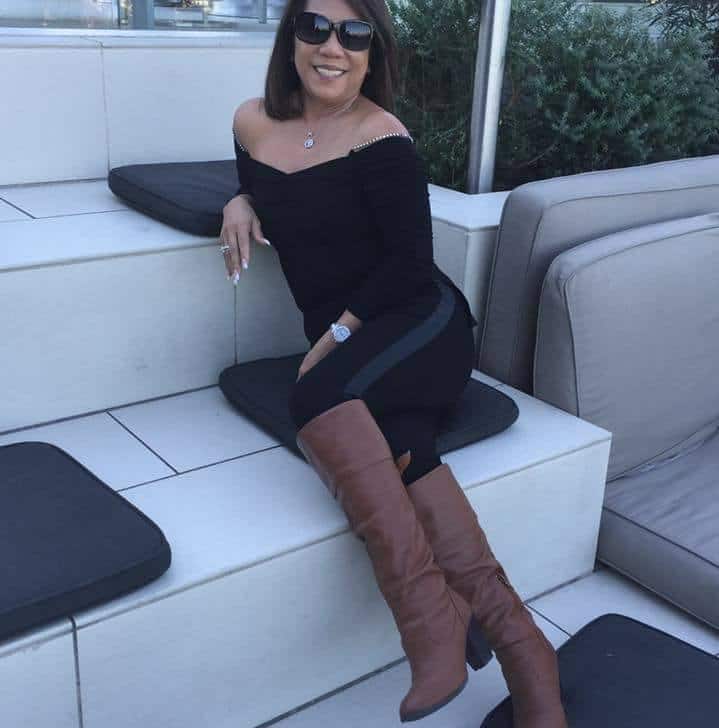 BREAKING NEWS: Police name Stephen Paddock, age 64, as Las Vegas shooting suspect. He was killed by police. https://t.co/9UIeDKeODd pic.twitter.com/BltWyNc86h

— CNN (@CNN) October 2, 2017
Stephen Craig Paddock Mandalay Bay Las Vegas shooter lone wolf shooter with a criminal history:
To date, police have told of no motive with Paddock at present understood not have any known ties to terrorist entities.
A report via NBC News cited Clark County Sheriff Joseph Lombardo saying Paddock was known to local law enforcement. Public records do not show any criminal convictions for Paddock in Nevada. 
Of note, Lombardo went on to say during a press conference, multiple firearms were found inside Paddock's hotel room. 
The dailymail also interviewed Paddock's brother, Eric who lives in Orlando, Florida who said something must have happened to make him snap.
Told the brother, 'He was just a guy. Something happened, he snapped or something,' 
'We know absolutely nothing, this is just, we are dumbfounded.'
Eric said his brother wasn't religious, political or had any mental illness that he knows of.
In 2012, Paddock filed a negligence lawsuit against The Cosmopolitan hotel in Las Vegas, after a fall caused by an 'obstruction' on the floor, according to his brother.
The legal action was dropped by both parties in 2014.
Speculation has since mounted that Paddock was part of a left wing antifa movement, seeking to remedy a solution against right wing ideology. One Facebook post, 'Cited Melbourne Antifa post saying, 'one of our comrades from our Las Vegas branch has made these fascist Trump supporting dogs pay.'
Paddock, is understood to have lived on Babbling Brook Court in Mesquite, Nevada, since June 2016. Previously the man had lived in Reno, Nevada, from 2011 to 2016, along with also having an address in Melbourne, Florida, from 2013 to 2015. He has also lived in Henderson, Nevada, and several locations in California since 1990 reported heavy.
Told one witness as the rain of bullets began via NateNews3LV, 'Clip after clip after clip, bullets flying everywhere, people running,'
'It was really, really bad. We were the furthest VIP stages away from Mandalay Bay and they (the bullets) were ricocheting everywhere where we fear. They were firing from somewhere high and they were unloading clip after clip after clip. Multiple shooters, has to be.'
Meanwhile, Dan Bilzerian, professional poker player and Instagram stalwart posted a video running from the concert saying, 'a girl just got shot in the f*cking head.'
Told another witness via ABC News, 'Jason Aldean was playing and it just kind of sounded like some fireworks going off, and then I think there was the first kind of volley and then the second volley, and my buddy says 'I got hit.' … He got hit three times and people started diving to the ground. It was pretty much chaotic. Lots of people got hit.' 
Welcome to a brave new America….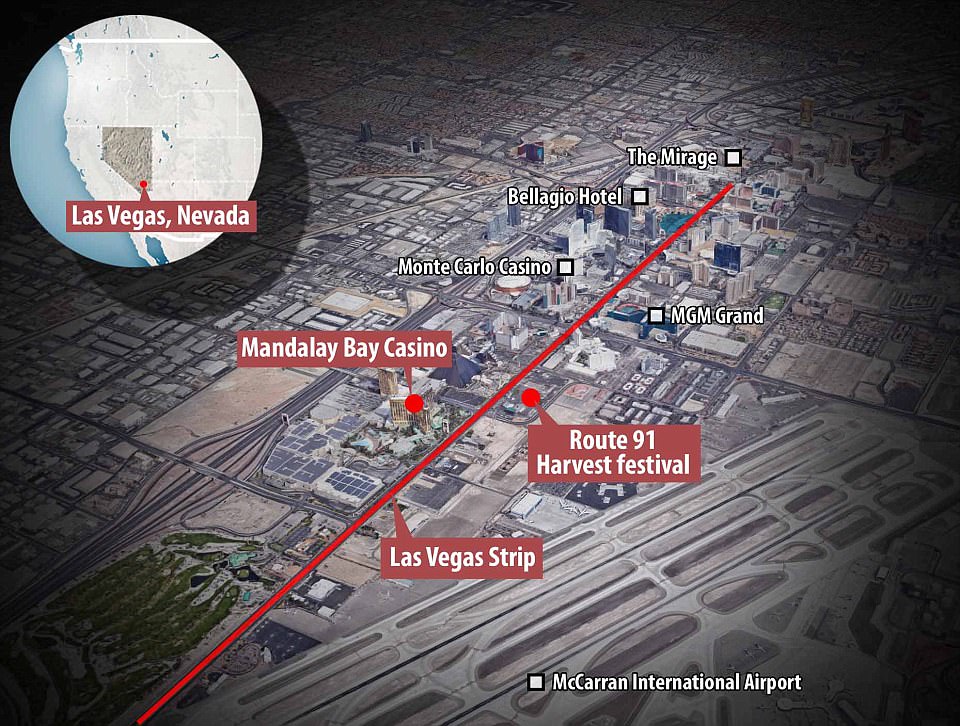 The #LasVegasShooter has been confirmed as 64 year old Stephen Paddock (not 76 year old Geary Danley) via NBC #MandalayBay pic.twitter.com/AvFMEbiSIe

— R. Saddler ?? (@Politics_PR) October 2, 2017
The Las Vegas attack is the deadliest mass shooting in US history https://t.co/5dkX7QCRFO pic.twitter.com/e6vVQDCU26

— CNN (@CNN) October 2, 2017
Las Vegas shooting – what we know so far https://t.co/CTggoy1OTA pic.twitter.com/ksxcWIFbXB

— The Guardian (@guardian) October 2, 2017
After the Las Vegas shooting, people used metal barricades and wheelbarrows to transport injured away from the scene https://t.co/syyICPtSdQ pic.twitter.com/KgvzhNL0qS

— CNN (@CNN) October 2, 2017