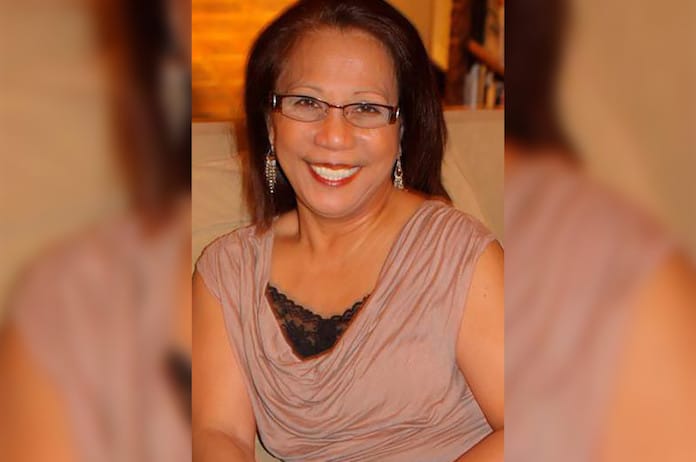 Stephen Paddock girlfriend: How much did Marilou Danley know of her boyfriend's mass murder plot? Is she really as innocent as she insists? 
Australian national, Marilou Danley, 62 has returned to the US after traveling to the Philippines as the girlfriend of Las Vegas shooter, Stephan Paddock told of having a 'clear conscience.'
The woman's 'willful' return to the US comes as Danley has been described as a person of interest according to the FBI.
NBC News reported Danley touching down at LAX just after 7pm, Tuesday night, as she was being led in a wheel-chair.
To date, Danley has not been taken into custody or had any charges laid against her as authorities intend to question the woman as investigators seek to understand what part, if any, Danley may have had in Paddock's mass shooting plot which ultimately killed 58 people and injured 529.
Beguiling investigators is how Paddock came to wire up to $100K in the days prior to Sunday's mass shooting to the Philippines and whether the live in girlfriend had been aware of her boyfriend's plot after investigators discovered no less than 19 rifles and a cache of ammunition and explosives residual at the luxury Mesquite, Nevada retirement home they lived at.
To date, investigators have yet to understand whether the wired money was for Danley, her family or another purpose. Of note, Paddock, a retired accountant worth around $2million, who made his money in real estate had gambled at least $160,000 in the past several weeks at Las Vegas casinos.
It is understood Danley left the US on September 15, two weeks prior to Sunday's massacre, with investigators keen to know whether Paddock's plot was engendered during her absence and without her knowledge and whether her visit overseas was merely coincidence (which Paddock took advantage of to set up his massacre) or whether the pair had planned for her to be 'out of harm's way?'
Why did Stephen Paddock wire Marilou Danley $100K week before Las Vegas shooting?
How did Stephen Paddock 'lone wolf' pull off Las Vegas mass shooting?
Hayley Geftman Gold CBS exec fired: 'I've no sympathy for gun toting Republican victims'
Marilou Danley landed at Los Angeles International Airport at 7:17 p.m. PT on Philippine Air Flight 102, multiple law enforcement. pic.twitter.com/55Uinc2YRT

— World Latin Star CEO (@WorldLatinStar) October 4, 2017
WORLD EXCLUSIVE: The family of the Las Vegas gunman's girlfriend break their silence on @7News. #LasVegas #7News pic.twitter.com/IBrlLjyo0H

— 7 News Sydney (@7NewsSydney) October 4, 2017
Stephen Paddock girlfriend family: 'Marilou would have stopped him if she knew.'
Danley's sisters speaking to reporters told of Marilou returning to the US to 'clear her name,' insisting that the girlfriend was unaware of Paddock's motives.
Speaking to Australian news outlet, Seven News, Danley's sisters said that they believe she couldn't have known about Paddock's murderous plans, and that he must have sent her away so she wouldn't 'interfere'.
Amelia Manango and Liza Werner said Danley is 'a good person' who would've stopped Paddock had she been there. 
'I know that she don't know anything as well like us. She was sent away. She was sent away so that she will not be there to interfere with what he's planning,' one said.
'He sent her away so that he can plan what he is planning without interruptions,' one of the sisters said. 'In that sense, I thank him for sparing my sister's life, but that won't be able to compensate the 59 people's lives.'
According to court records, Danley had been living with Paddock as early as August 2013, while she was still married to another man, named Geary Danley. Media reports told of Paddock meeting the petite Danley while she worked as a gambling hostess, with Paddock the ever consummate gambler.
Speaking to reporters, Paddock's brother Eric said he doubted Marilou Danley was involved. He said his brother doted on her and would have wanted to protect her.
'He manipulated her to be as far away from here and safe when he committed this,' Eric Paddock said. 'The people he loved he took care of, and as he was descending into hell he took care of her.'
I refuse 2 believe that #StephenPaddock 's girlfriend #MarilouDanley didn't know anything about his plans to go in a mass shooting rampage.

— AVM (@ARLYNVM28) October 2, 2017
#MarilouDanley has the answers.

There's a reason she left the country and was wired $100,000.

Now let's hope she speaks.

— Only The Truth (@iMeltSn0wflakes) October 4, 2017
Stephen Paddock's girlfriend is from the Philippines.

A week before the shooting he wired $100K to her.

Philippines have many ISIS camps.

— Mike (@mike_Zollo) October 4, 2017
Stephen Paddock girlfriend: Follow the money trail.
As authorities continue to understand Paddock's motive and the extent of his girlfriend's involvement, if at all, the adage, 'follow the money' has become more important than ever as investigators will seek to understand a bizarre trail of money transactions involving Paddock in the weeks prior to the massacre, raising questions of how the man acquired his weapons, who else may have been involved and how an alleged lone wolf with no military background managed to pull off the worse  mass shooting in US history:
Noted ABC News, 'law enforcement fielded over 200 reports of Paddock's financial behavior in the last three years alone. The majority of these reports, however, were filed by casinos as part of regulation that requires gambling facilities to report transactions of $10,000 or more to the Treasury Department's Financial Crimes Enforcement Network.'
That said, some of the reports were classified as 'suspicious activity.' Authorities are now believed to be closely investigating the extent of all of Paddock's financial transactions.
Marilou Danley Stephen Paddock's girlfriend broke up with Las Vegas shooter
Stephen Paddock Las Vegas shooter: heavy gambler, pilot with no criminal record
Why? Stephen Craig Paddock I'd as Mandalay Bay Las Vegas shooter
If the Terrorist Stephen Paddock 'Just snapped'
He was sure quick to book a hotel room, fill it with guns & coincidentally a concert was on!

— Billy Meredith (@BigPert_MUFC) October 4, 2017
Las Vegas attack pictures show body of shooter Stephen Paddock surrounded by bullet shells and guns https://t.co/5Vx8DgPEWU

— The Sun (@TheSun) October 4, 2017
Prediction: Professional gambling was not Stephen Paddock's real source of income.

— Scott Adams (@ScottAdamsSays) October 4, 2017
It's sounding like Stephen Paddock could have literally walked his guns into the hotel on his back.

'Murica

— The Malcontent (@TheMal_Content) October 2, 2017