Stephen Paddock accomplice: Investigators have told of saying they believe the Las Vegas gunman having had help along the way during meticulous planning.
Investigators have told of their belief that Stephen Craig Paddock the individual allegedly responsible for the worse mass shooting in US history likely had an accomplice.
During a Wednesday afternoon press conference, Clark County Sheriff Joseph Lombardo surmised that it was highly unlikely that Paddock could have pulled off what has since been determined to be a highly methodical and intricate mass murder plot.
Asked if he believed Paddock had an accomplice, the Sheriff said he thought the Las Vegas gunman must have had help along the way.
Told Lombardo, 'Because look at this, you look at the weapon obtaining the different amounts of Tannerite (explosives) available, do you think this was all accomplished on his own?'
'You got to make the assumption he had to have help some help at some point.'
Authorities revealed Wednesday night that they found 1,600 rounds of ammunition and 50 pounds of explosives in Paddock's car.
Sheriff Lombardo said investigators did not have any other suspects at this stage, but they were 'determined to find out if there was'.
Sheriff Lombardo says Las Vegas police took 75 minutes to breach hotel door from the time the first shots were fired https://t.co/aiaPBRqDqO pic.twitter.com/398hcWcAwv

— ABC News (@ABC) October 5, 2017
Stephen Paddock accomplice: No longer a lone wolf?
In explaining his theory, the sheriff mentioned Paddock's arsenal of 47 guns and a 'plethora' of ammunition, plus his two Nevada residences. He also made mention of his girlfriend, former Australian resident Marilou Danley, who has been named as a 'person of interest' in the investigation.
'Maybe he's a super guy that was working this all out on his own, but it would be hard for me to believe that,' the sheriff said.
'Here's the reason why: put two and two together. Another residence in Reno with several firearms, electronics and everything else associated with large amounts of ammo, a place in Mesquite, we know that he had a girlfriend. Do you think this is all self-facing? An individual, without talking to somebody, just sequestered among themselves? I mean, come on folks.'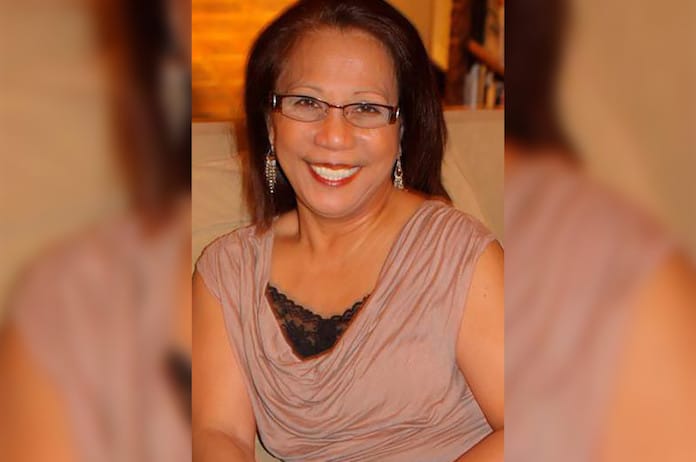 Stephen Paddock accomplice: Marilou Danley insists she had no knowledge of plot.
The FBI confirmed that Danley had been interviewed after she flew into Los Angeles from the Philippines overnight, while saying the woman was not in police custody.
In a statement released through her lawyer, Wednesday, Danley insisted that she had no knowledge of her boyfriend's plot and had come to believe that he had bought her air passage overseas in a bid to 'get rid of her'.
The sudden arrival of $100k days ahead of the massacre, surmised the live in girlfriend was Paddock's way of 'breaking up' with her. It wasn't clear what dynamics the couple had leading up to her departure in the middle of September overseas. Also not understood is how Danley was unaware of the stockpile of arms and weapons at their upscale, retirement community apartment or the influx of financial transactions the man had been making in recent weeks and months.
Told Sheriff Lombardo, 'Stephen Paddock is a man who spent decades acquiring weapons and ammo and lived a secret life, much of which will never be fully understood.'
Stephen Paddock accomplice: targeting jet fuel tanks.
Also adding further intrigue was a report via the Las Vegas Review-Journal which told of Paddock targeting jet fuel tanks located about 600m from his Mandalay Bay hotel room.
A source told that two bullet holes were left in the fuel tanks adjacent to the Route 91 Harvest country music festival.
It's believed one of the two windows broken by Paddock revealed a direct view of the fuel tanks.
The FBI refused to comment on the report.
Stephen Craig Paddock, Was just a accomplice, Who was expendable, That's why he died, The person who did the most damage was a Sniper….

— Hawkeye (@Surfz7) October 3, 2017
They say #StephenPaddock had a mystery accomplice. Why won't they release surveillance from the hotel to get the publics help? #Vegas #FBI

— Marty Griffin (@MyNameIsMartG) October 5, 2017
Stephen Paddock accomplice: The get-away that had been planned?
Sheriff Lombardo also revealed that police found about 1600 rounds of ammunition and additional bomb-making material in Paddock's car, which was parked in the garage of the Mandalay Bay Hotel.
The sheriff also indicated the killer had a plan to escape after his shooting rampage, but he would not be drawn on the details.
Police also mapped out the most detailed timeline yet of Paddock's attack on concertgoers at the Route 91 Harvest Festival.
Paddock opened fire at 10:05 p.m. and fired off his last rounds at 10:15 p.m., police said.
In between, cops arrived on the 31st floor – just below Paddock – at 10:12 p.m. and got to the shooter's 32nd floor at 10:17 p.m., officials said.
SWAT officers set off explosives to clear their way into Paddock's lair at 11:20 p.m. when they found his lifeless body – though it wasn't clear when Paddock took his own life, authorities said.