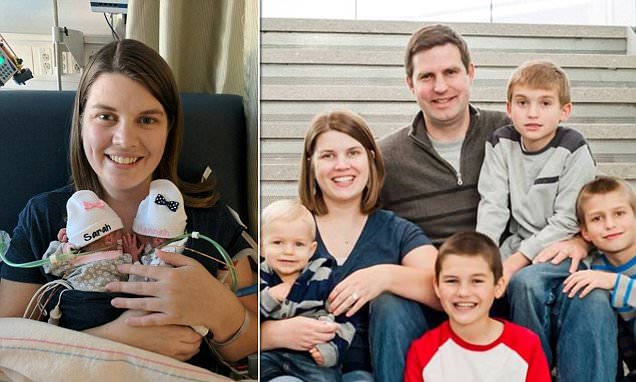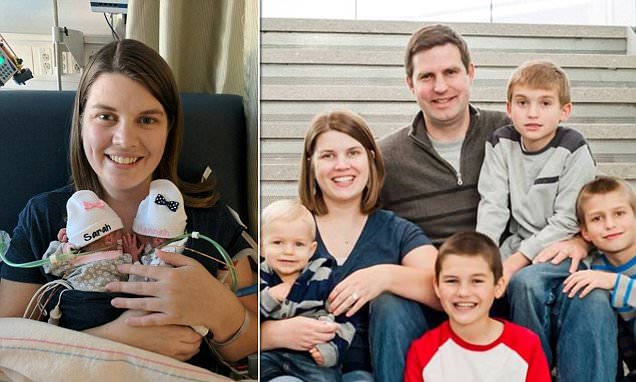 Katie Evans a Santa Clarita mother of six is killed by a DUI driver. Had recently given birth two premature twins who hadn't been expected to survive.
Tragedy has come to the fore with the revelation that Katie Evans a Santa Clarita, California mother of six has died after being struck by a DUI driver.
The woman's death comes after having gone to visit her twin premature baby daughters that she had recently given birth to (less than eight weeks ago) and returning home late Friday evening reported the Santa Clarita Valley Signal.
Explained Evans' sister in law, Caralee via People: 'She was traveling home late at night after visiting her baby girls at the hospital … and she was hit,'
'They said her body was thrown from the vehicle. It was pretty mangled.'
A Santa Clarita Sheriff's police spokesperson says that a 21-year-old female driver veered into oncoming traffic, crossing a median and hitting Evans' vehicle head-on near the intersection of Golden Valley Road and Valley Center Drive in Santa Clarita. 
Evans was pronounced dead at the scene. The spokesperson says alcohol is believed to have played a role in the crash and the driver will be arrested once it is determined she was under the influence. Police found alcohol containers in the vehicle that hit Evans.

Police went on to say that Evans was about a mile away from her home when the fatal accident occurred. The name of the DUI driver was not publicly disclosed.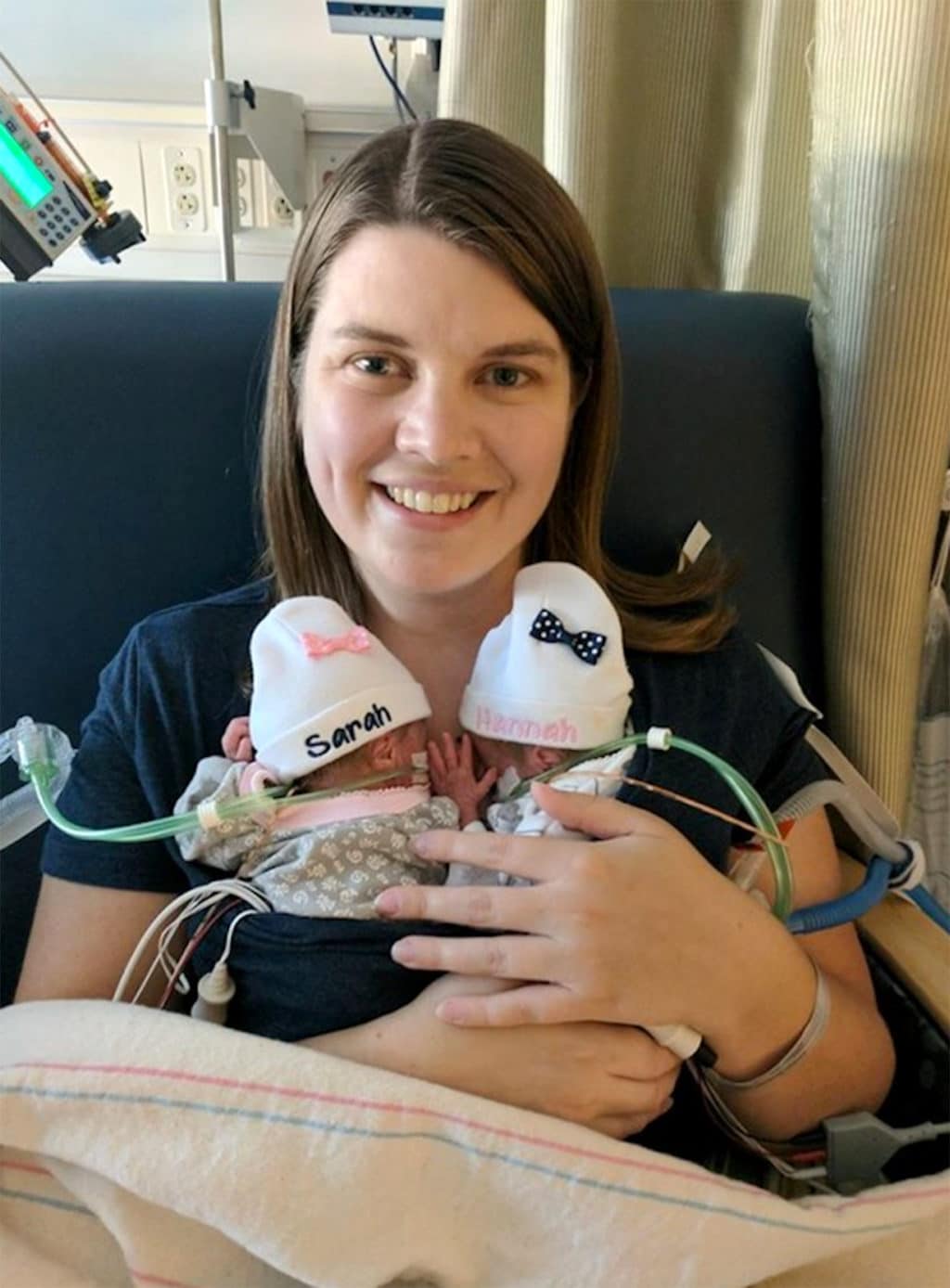 Katie Evans Santa Clarita mother death a tragic irony:
Along with her two newborn babies, Evans and her husband, Jacob Evans were the parents to four sons — the eldest of which has special needs.
Ironically, things had been looking up for the Evans family. The infants, who were born about 2 lbs. each, were thriving and the family was excited to welcome the 'miracle' babies, little Sarah and Hannah. There had been initial concerns for the twins well being but are fully expected to thrive. 
Reiterated Evans' sister in law, 'She might have been 25 weeks when she delivered. They were not expected to survive at all,'
Adding, 'Every day was like a miracle at the beginning … it was a super high-risk pregnancy.'
Explained Jacob's brother, Michael via People, 'We have a rough road ahead of us, trying to figure out how to handle everything,'
'The outpouring of support from the community, from the internet, from our local church, from neighbors…it has been absolutely overwhelming.'
A YouCaring fundraiser has been started to help cover living expenses for the family.
Noted the page, 'Katie couldn't go a day without visiting her brand-new twin girls in the hospital. She was a devoted mother, sister and wife and will be immensely missed.'
Evans leaves behind her husband, Jacob, four sons — Spencer, 12, Travis, 11, Nathaniel, 9 and 2-year-old Gideon — and her twin baby girls, the page states, noting that the girls were 'not even 8 weeks old.'
As of Monday evening, EST, $181,250 had been raised and counting….