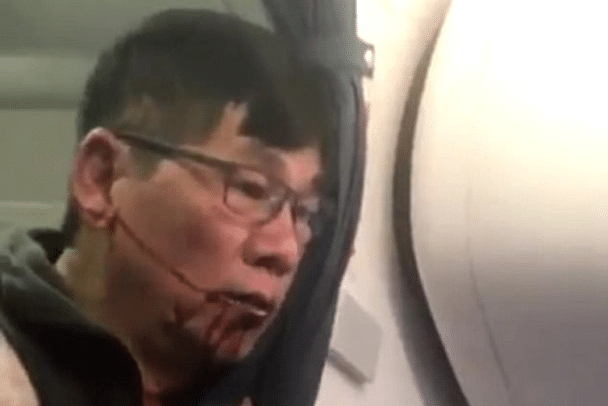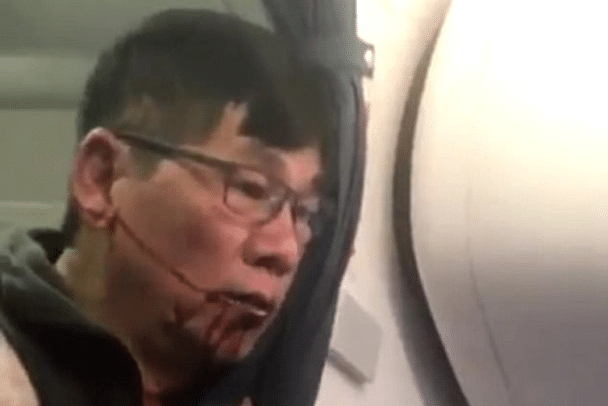 David Dao United Airlines files court papers preserving evidence in what is believed to be the start of a lawsuit against the airline carrier. 
It looks like the bloodletting at United Airlines has only just begun with revelations Wednesday afternoon that David Dao, the Kentucky doctor at the center of the maelstrom that has seen the airliner widely condemned, filing court papers in preliminary legal action. 
'Oh shxt. 'We're in trouble now!'
Breaking media reports tells of the passenger who was filmed being physically dragged off the airline, blood, bruise and shattered ego aside saying he is ready to take the fight back to United. Did someone just scream lawsuit at the top of their lungs? 
Reports nbcnews: 'David Dao filed an emergency "bill of discovery" against the carrier in Illinois State Court demanding that evidence documenting Sunday's "re-accommodation" aboard a Kentucky-bound plane be "preserved and protected."
According to nbc that includes all surveillance videos, cockpit voice recordings, passenger and crew lists, incident reports and other items.
Dao 'currently has no access to them and believes that serious prejudice' will befall his case if the items are not safeguarded, the court papers state.
Notes tmz who broke the story: 'This is clearly a prelude to the lawsuit he said he'd file against the airline … and now, most likely, the city of Chicago too.'
The likely impending lawsuit/court action comes as the 69 year old doctor was one of four people who was randomly selected to get off the oversold plane just before it was supposed to take off Sunday from O'Hare International Airport for Louisville, in order to make room for United flight crew members who needed to get to an assignment.
When Dao refused, United sent in Chicago Aviation police officers to remove him from the plane and the resulting cellphone video of the struggle shot by another passenger has turned into a PR nightmare for United.
United Airlines Overbooked #Flight3411 And Decided To Drag A Random Passenger Off the Plane Who Was A Doctor..pic.twitter.com/cYSHZRsjyb

— Luke Rudkowski (@Lukewearechange) April 10, 2017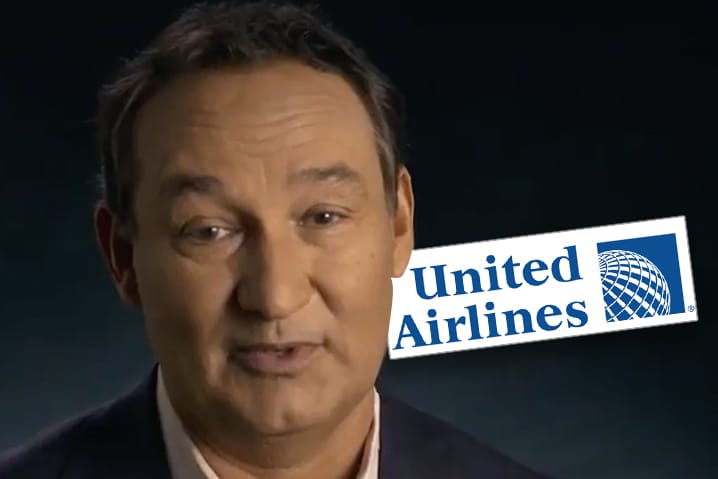 While United Airlines CEO Oscar Munoz fake apologized in a public statement Monday — saying they had to 're-accommodate' Dao, an internal letter seen by NBC News the ballyhooed CEO accused the doctor of being 'disruptive and belligerent.'
'Did I just step in a pile of dog shxt of my own making?'
The incident has since led to three of the officers involved in the incident being placed on administrative leave, according to the Chicago Department of Aviation. Their names have not been released.
Of note, a report via abcnews Wednesday confirmed that United was compensating all passengers of the flight for the full price of their tickets. Can you guess why…?
Oscar Munoz United Airlines CEO: Here is my fake apology (will my stock price bounce?)
David Dao's attorneys and a family member have scheduled a news conference to address the incident at 11 a.m. ET Thursday in Chicago.

— NBC Nightly News (@NBCNightlyNews) April 12, 2017
United Airlines passenger David Dao launches legal action over his forceful removal: https://t.co/psdaZKbopb pic.twitter.com/Q0URjpd1ok

— Reuters Top News (@Reuters) April 12, 2017