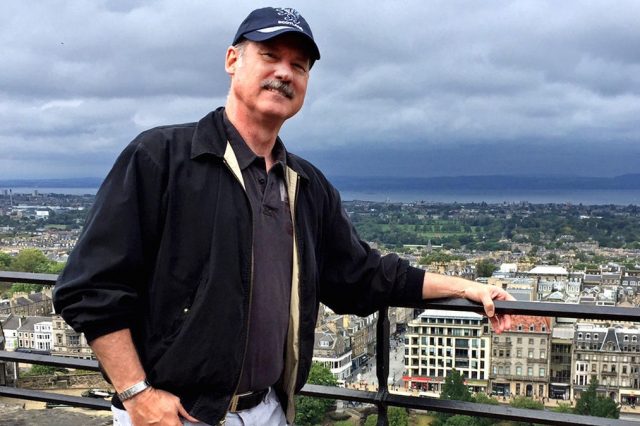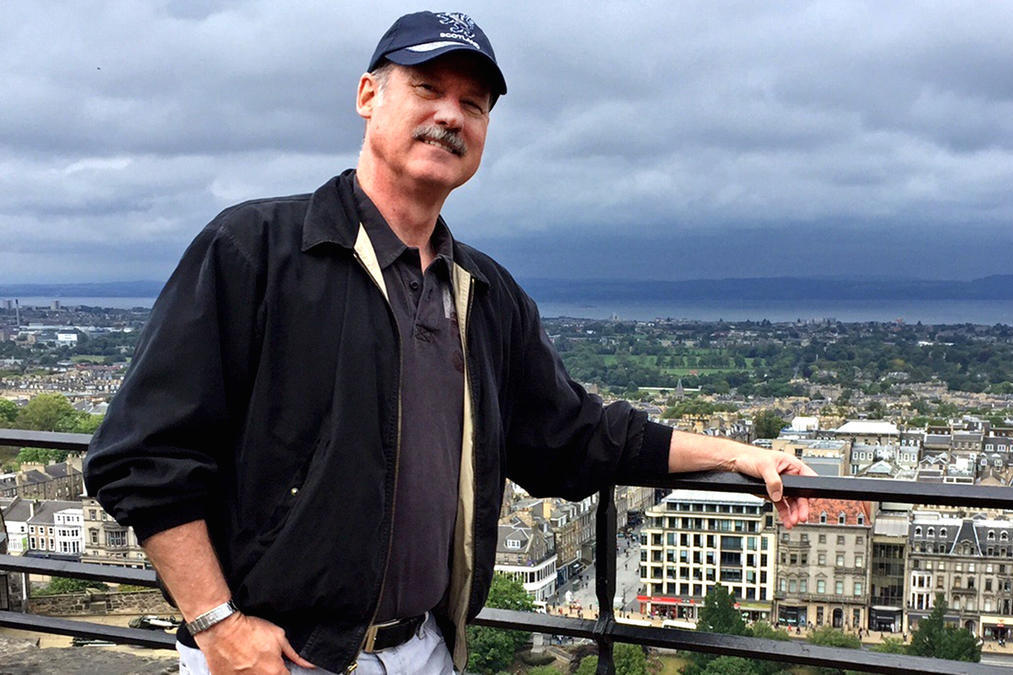 Geoff Fearns United Airlines passenger threatened with handcuffs after refusing to give up seat for priority traveler: A policy of abusing customers? 
It seems United Airlines is quite set in the hostile ambivalent manner in which it treats its 'valued passengers'. Case in point, 59 year old man, Geoff Fearns, a first class passenger who recently found himself threatened with handcuffs if he didn't give up his seat for a 'priority passenger'.
Excuse me, you're all wondering? Didn't this bizarre, surreal and violent story only just play out over the weekend involving a Dr David Dao who'd been manhandled after refusing to give up a seat for United Airline personnel? Even if passengers had falsely been told their flight had been oversold.
Fearn's drama, while not so violent, graphic and leaving him in hospital, unfortunately also bears the antagonistic hallmarks of what is increasingly becoming the airliner's blase corporate policy towards the people who consume their products and services: their customers.
Fearns's misery came last week when the Irvine, California money manager executive booked a round trip ticket to Hawaii for a business conference reports the latimes.
Obliged to return early, the TriPacific Capital Advisors money executive whose firm manages over half a billion dollars of real estate holdings on behalf of public pension funds paid full fare to secure a return seat on Friday.
Having paid the $1000 full fare first class ticket to Los Angeles, the money manager boarded a United Airlines aircraft at Lihue Airport on the island of Kauai, took his seat and began sipping on a complimentary glass of orange juice.
Not so fast Geoff ….
It was at this moment told the money manager said that a United employee came onto the aircraft and informed him that he was going to have to get off the plane.
What did you say?
"I asked why,' Fearns told via the latimes. 'They said the flight was overfull.'
#flythefriendlyskies @united no words. This poor man!! pic.twitter.com/rn0rbeckwT

— Kaylyn Davis (@kaylyn_davis) April 10, 2017
Fearns, like the passenger at the center of that viral video from Sunday night, held his ground. He was already on the plane, already seated. He shouldn't have to disembark he thought.
'That's when they told me they needed the seat for somebody more important who came at the last minute,' Fearns said. 'They said they have a priority list and this other person was higher on the list than me.'
Apparently United had some mechanical troubles with the aircraft scheduled to make the flight. So the carrier swapped out that plane with a slightly smaller one with fewer first-class seats.
Suddenly the flight had more first-class passengers that it could cater to.
That's when United turned to its 'time to antagonize the paying passenger handbook'.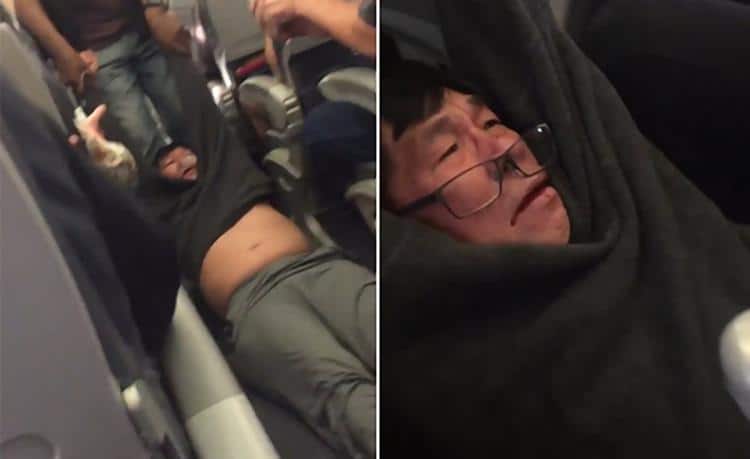 According to Geoff Fearns, the airliner sought to determine those passengers with higher standing — more miles flown, presumably — getting the seat and the other first-class passenger, even though he's also a member of the frequent-flier program, getting the boot.
'I understand you might bump people because a flight is full,' explained Fearns. 'But they didn't say anything at the gate. I was already in the seat. And now they were telling me I had no choice. They said they'd put me in cuffs if they had to.'
But it gets better….
A United employee, responding to Fearns' complaint that he shouldn't have to miss the flight, compromised by downgrading him to economy class and placing him in the middle seat between a married couple who were in the midst of a fight and refused to be seated next to each other.
'They argued the whole way back,' told Fearns. 'Nearly six hours. It was a lot of fun.'
Upon returning to South California, the money manager consulted his lawyer and wrote to United's CEO, Oscar Munoz, explaining what had happened and requesting a full refund for his first class flight that he ended up having to take in economy, along with demanding that United make a $25,000 donation to the charity of his choice.
And United's response?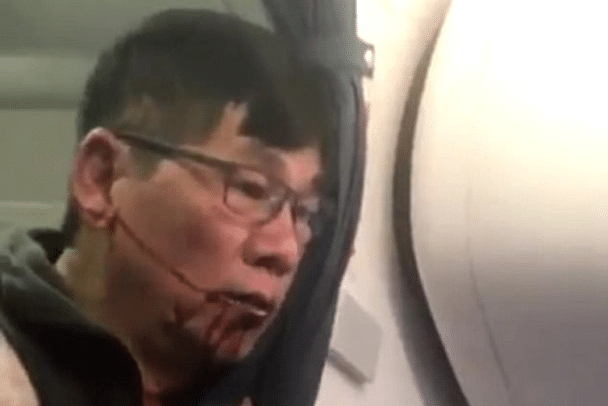 Fearn's received an email from a United 'corporate customer care specialist' (an oxymoron) apologizing over Fearns' recent traveling experience. But as for refund, that was not on the cards, never mind a charitable donation.
Instead, the service rep offered to refund Fearns the difference between his first-class ticket and an economy ticket — about a week later, along with offering Fearns a $500 credit for a future trip on the airline.
Do you think United Airlines could try a little harder? Or is this what one expects from a blase outlet who believe they are entitled to behave as they see fit?
Concluded a response the customer rep had sent Fearns, 'Despite the negative experience, we hope to have your continued support'.
Adding, 'Your business is especially important to us and we'll do our utmost to make your future contacts with United satisfactory in every respect.'
Do you suppose?
Asked if he plans to fly with United again, Fearns told the latimes, 'Are you kidding?'
Then again, perhaps if United's CEO, Oscar Munoz dug deep in his wallet and plucked out $25000 and gave it to a charity of Fearn's choice along with a down deposit to a 'how to compassionately deal with customer's' touch up course for workers, Fearns and many more like him might give United a second look…..
Looks like @united has a history of mistreating passengers. https://t.co/j3IUMDRKYa via @LABizJournal

— William Diaz (@ProgressingSF) April 11, 2017