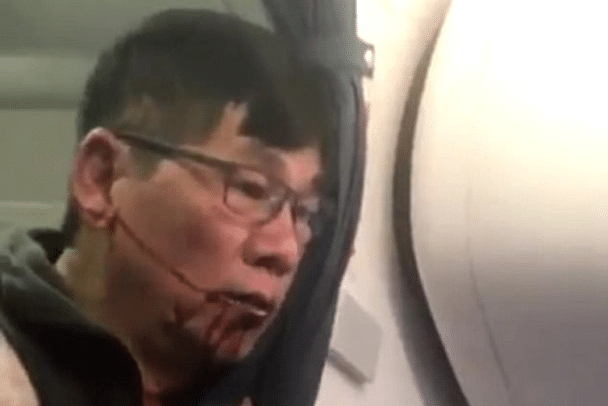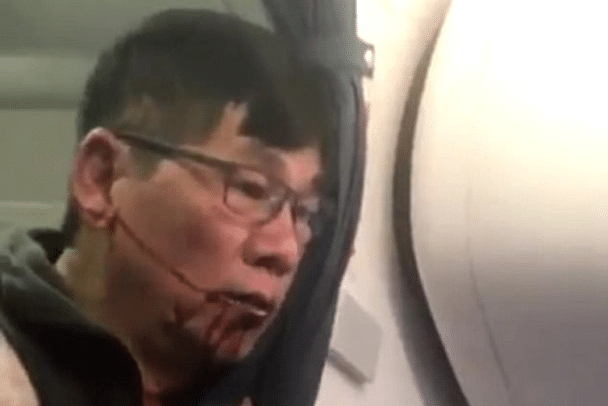 David Dao United Airlines overbooked flight: New revelations reveal a Dr David Thanh Duc Dao being previously disbarred after drugs for sex with patient. 
In new revelations coming out Tuesday, Dr David Dao, also known as David Thanh Duc Dao, MD, the doctor who was forcibly removed by United Airlines security personnel having previously arrested for trafficking in a controlled substance along with sexual indiscretions involving a patient.
Notes everipedia: 'There is current speculation that David Thanh Duc Dao has a criminal record under the name 'David Anh Duy Dao.'
According to the wiki encyclopedia site, David Dao was previously accused by the State of Kentucky on '98 charges of illegally prescribing and trafficking in prescription painkillers,' a charge he pled not guilty.
At the time the physician of Chinese heritage was accused by prosecutors of 'writing prescriptions and checks to a patient in exchange for sex.'
Sourcing twitter, the site references a March 19, 2004, indictment in Jefferson County, Kentucky, where a medical doctor under the name David Anh Duy Dao was indicted on 21 counts.
On November 18, 2004, according to documents filed with the Kentucky Board of Medical Licensure, Dao was convicted by a jury of 6 of 15 of those counts; the remaining 6 were dismissed. Namely, he was charged with obtaining a controlled substance (hydrocodone) by fraud. He was sentenced to a total of 2 years and 8 months (with 5 years probation) and ordered to pay a $5,000 fine.
In 2005, David Anh Duy Dao lost his medical license..
The board's probe into the criminal charges found that Dao became sexually interested in a male patient, Brian Case, who he gave a physical examination to, including a genital examination, and then eventually made the man his office manager.
Case then quit that job due to "inappropriate" remarks made by Dao, who then pursued him and arranged to give him prescription drugs in exchange for sexual acts, the documents, filed last year, state.
#BoycottUnited: Graphic video showing the doctor who was forcely removed from the United Airlines plane bleeding pic.twitter.com/09ZGGiSP5V
— Wire Magnets (@WireMagnets) April 10, 2017
According to Kentucky State Court records, David Dao was in 2011 was evaluated again, with the following recommendations:
1) He attend a residential program to address his character deficits.
2) He completes a polygraph without evidence of deception.
3) He completes a professional boundaries course.
4) He submits to random urine and polygraph examinations.
5) A highly structured practice plan with a restricted DEA license is set up if/when he is able to return to medical practice.
He did go to a program, where his treatment focused on 'his vocational s-xual misconduct, personality traits, depression and anxiety, trauma, and relational issues with his spouse and family.'
The assessment he completed in 2014 noted that he demonstrated 'significant and broad deficiencies in areas common to primary care,' his knowledge of health maintenance was 'globally inadequate,' and he demonstrated unacceptable knowledge of basic physical examinations and medications.
Despite this, Dr David Dao was finally given a limited license to practice in 2015.
Blame United Airlines: Doctor dragged off (kicking &screaming) after overbooked flight
China pissed with United Airlines for yanking Asian doctor
$234K: Dr David Dao became a Poker Pro after losing medical license
Dr David Dao United Airlines doctor: How I traded opiates for sex with my patient
Oscar Munoz United Airlines CEO: Here is my fake apology (will my stock price bounce?)
Geoff Fearns United Airlines first class passenger threatened with handcuffs after refusing to give up seat for 'priority traveler'
Lawsuit? David Dao doctor dragged off United files court papers preserving evidence
Disconcert concerning Dr David Dao comes as the passenger and his wife were bumped off a flight leaving Chicago's O'Hare airport Sunday night for Louisville, Kentucky.
After failing to find enough takers to volunteer to be bumped off the flight on account of United Airlines overbooking the flight ( a common practice by the airline industry), United Airlines called for the Aviation Police to forcibly remove the man from the aircraft.
It was whilst being dragged off the plane that the physician bumped into an armrest, busting his lip and causing injuries to his face. He was eventually dragged off the plane by his arms.
Dr David Dao then got back on the United flight. He was recorded hanging onto a curtain mumbling the phrases, "Just kill me," and, "I have to go home."
The incident has since led to open outcry against the airliner for it's 'brute disregard'. Nevertheless it remains to be seen how commentators will react with the news of Dr David Dao being possibly implicated in a sex for drugs scandal….
And then there were the following comments on the web that made this author wonder:
'That would explain why he was being belligerent, not following orders, etc When your high as f— you don't give a sh–. That makes it relevant too.'
'Doctors who illegally prescribe drugs are likely to be using them themselves. I bet this guy self-medicated before his flight.'
'Wow…all this comes to light pretty quickly on the internet, huh?'
'But honestly, it doesn't change what happened to him by the airport officers and UA.'