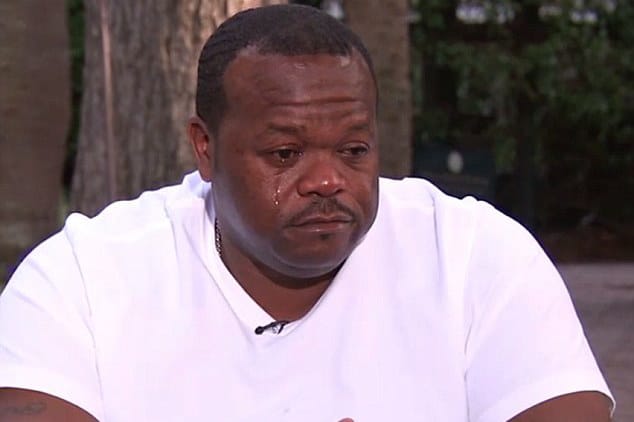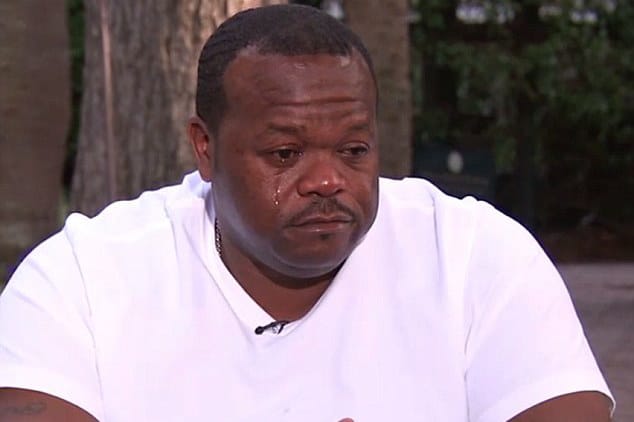 Charles Manigo speaks of his grief upon finding out that his daughter was in fact abducted child, Kamiyah Mobley and how she was the love of his life.
Charles Manigo the man who raised Kamiyah Mobley, believing the girl he had gotten to intimately know over the last 18 years was his daughter yesterday broke down during a press conference upon the realization he had been lied to by his former girlfriend.
Like all players involved in the saga of abducted child, Kamiyah Mobley, Charles only came to find out the truth of what had actually transpired only this Friday, after his ex girlfriend, Gloria Williams was arrested with the abduction of Kamiyah, who he had always known as Alexis.
It was only then that the heartbroken man found out that he wasn't in fact his daughter's biological father and that unwittingly he was made to believe that the daughter Gloria Williams came home with one day was actually his.
It all came to be in July, 1998, the week before Kamiyah was abducted from a Jacksonville, Florida hospital, when, Charles' girlfriend, Gloria had a miscarriage.
Rather than telling the man the heart wrenching new, who was away traveling for business, Gloria in her mind instead insisted she was still going to have the baby the couple had been expecting. Even if it meant stealing someone's else's baby.
It was then on July 10, that Gloria pretending to be a nurse walked into the nursery of the then University Medical Centre, now UF Health-Jacksonville where Kamiyah had only been born 8 hours earlier to Shanara Mobley and Craig Aieken, telling the mother that baby Kamiyah needed treatment.
It would be the last time that Shanara would ever see her baby again, the mother besides herself after the knowledge that the nurse who had come to collect her daughter earlier that day, was in fact an imposter nurse, who had stolen her daughter.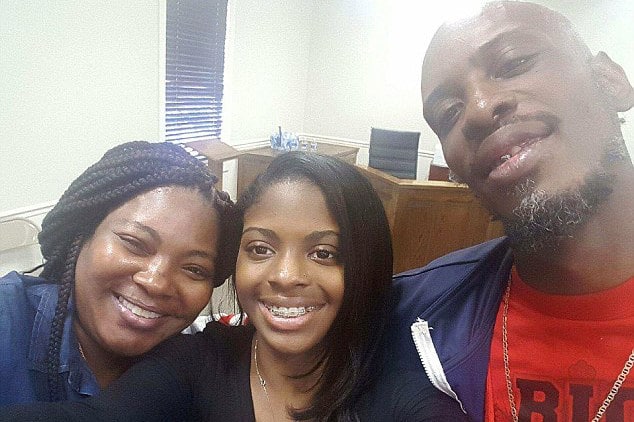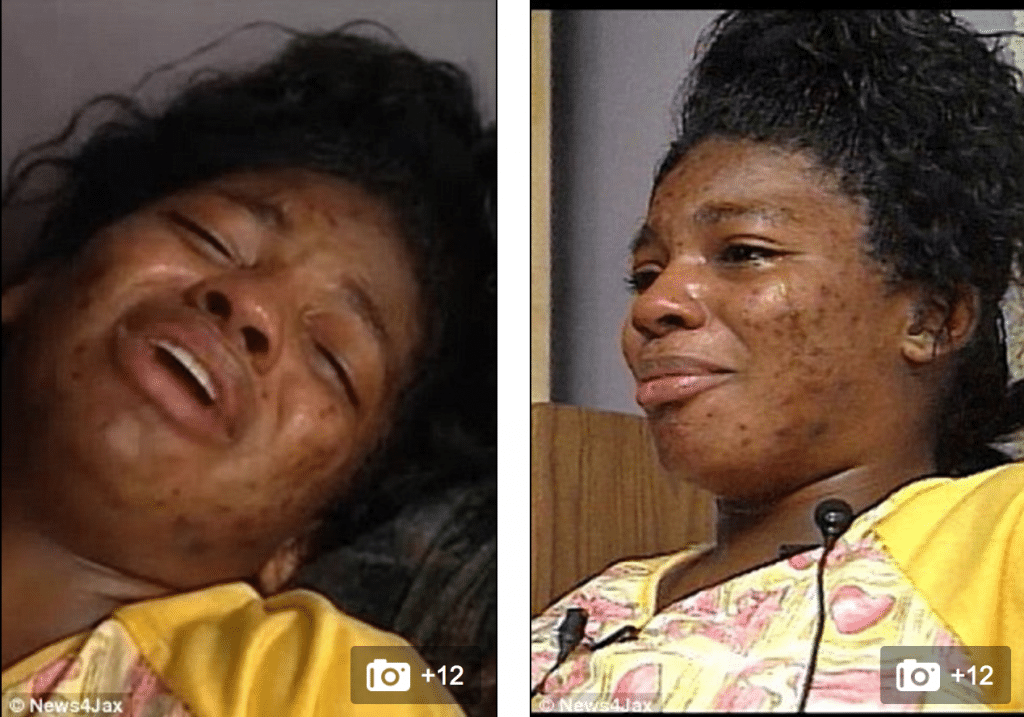 It would be a further 18 plus years before Shanara Mobley would ever lay eyes on her daughter, come Saturday over the weekend, where with her former boyfriend, Craig Aiken (who had never even seen his born daughter in the first place) posed for giddy photos.
Told Craig via the dailymail over the family get-together on Saturday: 'It was the best day of my life.'
Adding: 'We laughed, we chatted, we didn't allow any negative thoughts. We didn't talk about the kidnapping,'
'It's going to be hard for her to turn this into a positive. She's got very mixed emotions about the woman who raised her.
'But we are going to be there for her, this is just the start of a wonderful future.' 
But like most things in life, where there are winners, there are losers.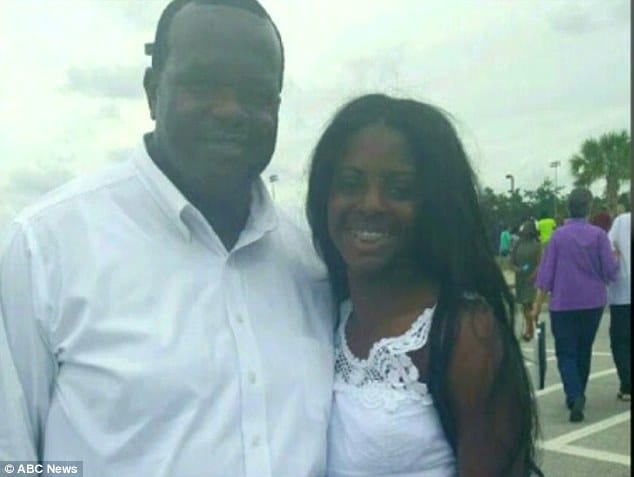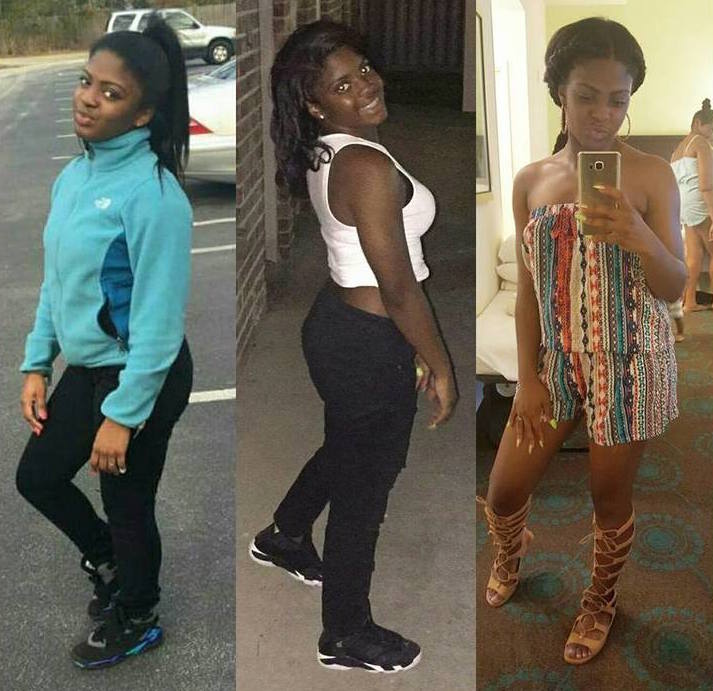 Arika Williams: Kamiyah Mobley discovered her true identity 2 years ago says half sister
'Don't lock mom up' Kamiyah Mobley pleads for Gloria Williams
'All he did was lie' Kamiyah Mobley aka Alexis Manigo goes on Facebook rant against 'loser' dad
'Tears of joy' Shanara Mobley and Craig Aiken meet missing daughter Kamiyah Mobley
'I love you mom,' Gloria Williams faces life in jail after abducted daughter defends her
'She's no felon' Alexis Manigo aka Kamiyah Mobley defends abductor mom
Why? Kamiyah Mobley missing baby turns up 18 years later. Gloria Williams fake nurse arrested
And there he was, Charles Manigo, a man's man, his head bowed, his large frame heaving as he cried unabashedly with the realization that the girl he had come to love so violently was in fact not his biological daughter at all. How could it possibly be the man must have thought to himself….
Told the heart broken man, 'She was the love of my life.'
Speaking to ABC News, Charles Manigo told the outlet of him and Gloria naming their 'new daughter' Alexis Kelly Manigo, and raising the girl in their hometown of Walterboro, South Carolina.
Even though Charles and Gloria split in 2003, the couple still shared custody of Alexis, continuing to both share in the rearing duties of their presumed daughter.
Charles said he had been there for all his daughter's milestones, including her prom.
Reiterated Charles: 'One of the hardest things she said on Friday was, 'Dad I love you,' even though she knows what's going on.
'She's still my child. I understand what's going on, but she's still my child.'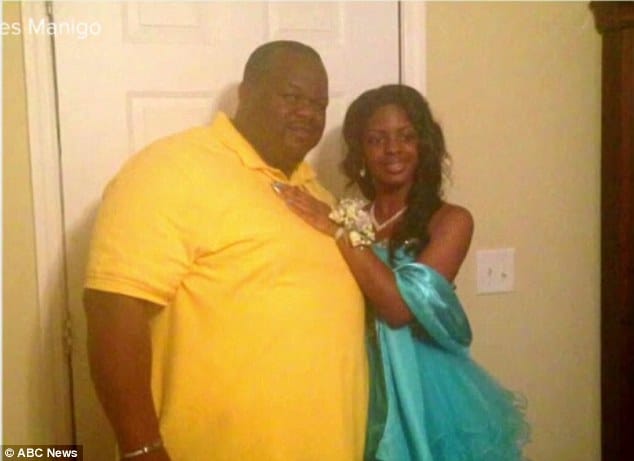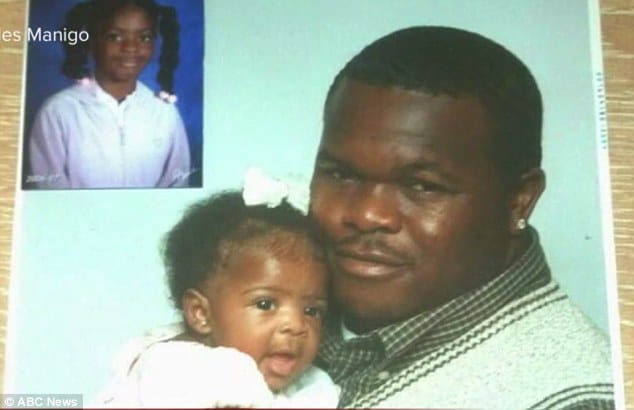 And as much as Charles loved Alexis, the girl made it clearly known on Friday after Gloria Williams, the woman, Kamiyah had assumed was her mother all her life was arrested that she still loved the woman and still regarded her as her mother.
Wrote Alexis on her Facebook wall: 'My mother is no felon.'
Adding, 'My mother raised me with everything I needed and most of all everything I wanted'.
Both Alexis and Gloria were observed crying hysterically as the teen daughter motioned towards the mother on the other side of a mesh cage door as Alexis went to the Walterboro Sheriff's Office where Gloria was being detained without bond.
In the interim, Gloria Williams, the 51 year old social worker and devoted church goer who abducted Kamiyah now awaits extradition to Jacksonville to formally face kidnapping charges.
If the woman is found guilty she risks life in prison.