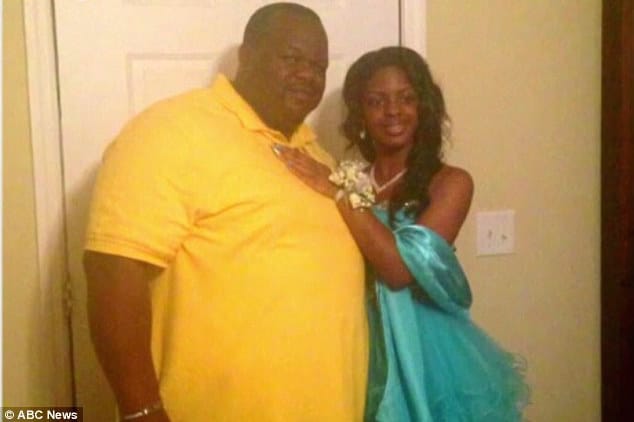 Alexis Manigo Facebook rant: Kamiyah Mobley takes to Facebook in a stinging rebuke against Charles Manigo the man who claims he raised her. 
Alexis Manigo otherwise known as Kamiyah Mobley the 18 year old girl who came to find out that she was kidnapped at birth has spoken out against the man who claims to have raised her as her father.
The rebuke comes after Charles Manigo, the man who claimed to have raised Kamiyah spoke to ABC News saying he was heart broken with the news that he was not in fact Kamiyah's biological dad.
During the tell all, the man told how he had been there for the daughter who he had always assumed was his, and that Alexis as she was known to him 'was the love of his life'.
Explaining he was on the road at the time of the girl's birth, he was none the wiser when his then girlfriend, Gloria Williams brought baby Kamiyah into their home.
Not once did the man suspect that Gloria had lied to him or that she had had a miscarriage and rather than go without had plotted to steal another woman's baby and pass it off as their daughter.
From there, the father said he had always been there for Kamiyah, for every milestone, during her upbringing, including her prom along with sharing custody with Gloria Williams after the pair separated in 2003.
Explained the father: 'It doesn't change any feelings I have for her, the same love I have for her the day I held her to now, to 43 more years, she is my child,'
Adding: 'I cant cut that off, I won't cut that off.' 
Yet in a slap in the face twist, Kamiyah Mobley has told otherwise, going on a stinging Facebook rebuke, Monday afternoon, calling out the man who claims he was always there for her, insisting in fact that he did next to nothing for her.
Wrote the daughter on her Facebook page:
'He did nothing. He didn't even help with nothing That was done for that prom. He was the reason I didn't go to my senior prom.
He was not there when I moved to Georgia, never saw him, he like bring up a 40 dollar check a week? Thats nothing but 160 dollars a week.
My bundles cost 290. Do the math? Who was there, Glorias Williams, so what is Charles Mangio. You work at a car dealership and my grandaddy still gave my first car.
I call my grandaddy daddy and he earned it. You were nothing to me my whole life. I can count on my fingers how many times I've spent the night at your house.
You told people it was her, noon I never wanted to go, my mother convinced me, now FB that tell you. All he did was lie my whole life then tell people different don't share this article with no sympathy cause I'll be a cray fool to have it for him.'
Adding: 'It wasn't ever 40 dollars, 39 and some change.'
Arika Williams: Kamiyah Mobley discovered her true identity 2 years ago says half sister
'Don't lock mom up' Kamiyah Mobley pleads for Gloria Williams
'She's still my child' Charles Manigo never knew he'd been duped over Kamiyah Mobley
'Tears of joy' Shanara Mobley and Craig Aiken meet missing daughter Kamiyah Mobley
'I love you mom,' Gloria Williams faces life in jail after abducted daughter defends her
'She's no felon' Alexis Manigo aka Kamiyah Mobley defends abductor mom
Why? Kamiyah Mobley missing baby turns up 18 years later. Gloria Williams fake nurse arrested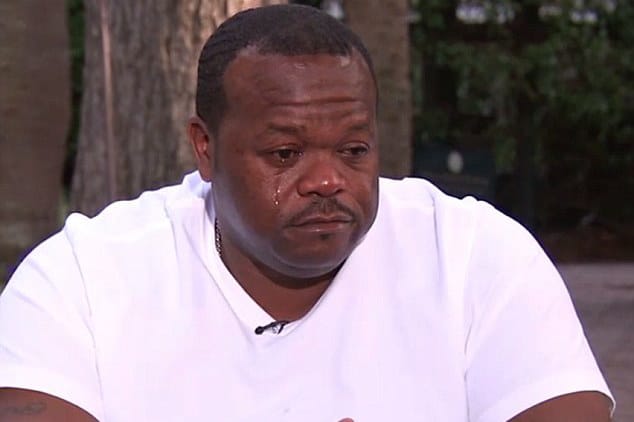 As of time of publishing Alexis' post has been shared just on 611 times with a volley of commentators expressing their views.
Below are a selection of responses that made this author wonder, see what you think?
Unfortunately, he probably had a feeling you weren't his or that something wasn't right. The woman who raised you, your mom, she is responsible for this heartbreak.
I just don't understand how she not upset with the woman who kidnapped her. Yes she raised you well but she raised her in lies. Do she not feel any sympathy for her real parents who been hurt from a missing child.
Really no one understands why she just snapped like this. This man wants to come forth and get his 5 minutes of fame off this child's pain. If he wasn't in her life why the hell is he even speaking.
I only feel sorry for the birth mother, the rest are all sucking up attention like mosquitos.
good luck, you need a lot of help, the way you are carrying yourself right now is not a good look. you appear to be as disturbed as the woman who stole you, then raised you as her own. Everyone does have to spin their own story for the media, there is only one story that matters, and thats the truth.