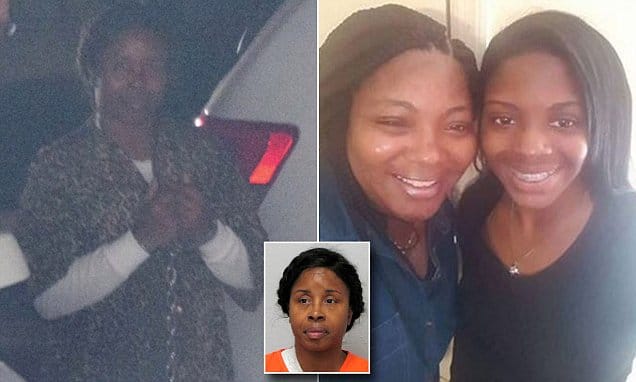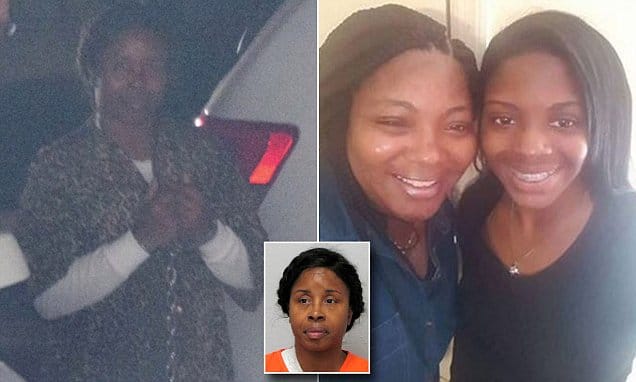 Gloria Williams court appearance: A woman who abducted baby Kamiyah Mobley 18 years ago appeared in court as the daughter pleads for leniency. 
Gloria Williams the Walterboro, South Carolina woman accused of abducting Kamiyah Mobley from a Jacksonville, Florida hospital 18 years ago has appeared in court.
Standing in front of a judge Wednesday morning, the 51 year old social worker was offered no bond against kidnapping charges, with bail set at $503 000 for the charge of interference with custody, with Williams remanded to appear in court on February 8.
In the interim, the girl she is accused of kidnapping and then raising as her own child broke her silence earlier in the day, saying she does not want to see Williams go to prison. 
'I understand what she did was wrong, but just don't lock her up and throw away the key,' said Alexis Manigo, while appearing on Good Morning America.
'She loved me for 18 years, she cared about me for 18 years. I just want people to realize that.'
Manigo then added: 'She made one mistake, but I was loved. From that one mistake I was given the best life.
'I had everything I ever needed, wanted, I had love especially. There is no price you can put on the love that was given to me.'
Later in the interview she said of Williams: 'I still think of her as mom, she will always be "Mom."' 
The daughter went on to say she's forgiven Williams.
'From that one mistake, I was given the best life,' she said.
Manigo says she still talks to Williams daily but is not sure when she can see her again.
'I will always love her,' she said.
Arika Williams: Kamiyah Mobley discovered her true identity 2 years ago says half sister
'All he did was lie' Kamiyah Mobley aka Alexis Manigo goes on Facebook rant against 'loser' dad
'She's still my child' Charles Manigo never knew he'd been duped over Kamiyah Mobley
'Tears of joy' Shanara Mobley and Craig Aiken meet missing daughter Kamiyah Mobley
'I love you mom,' Gloria Williams faces life in jail after abducted daughter defends her
'She's no felon' Alexis Manigo aka Kamiyah Mobley defends abductor mom
Why? Kamiyah Mobley missing baby turns up 18 years later. Gloria Williams fake nurse arrested
Manigo was born Kamiyah Mobley, and only eight hours old when she was taken from her young mother by a woman posing as a nurse at University Medical Center in Jacksonville. 
Despite a massive search, Kamiyah's absence eluded investigators until a tip off led to investigators positively identifying 18 year old Alexis Manigo living in Walterboro with Williams as the missing child according to DNA.
In turn, Williams was arrested while Kamiyah's biological parents, Shanara Mobley and Craig Aiken were notified, leading to an emotional re-union on Saturday.
Furthering intrigue, authorities told of the daughter 'having an inclination' she may have been kidnapped, though they did not reveal why she suspected this at the time.
Around that same time, a tip that had been received by the National Center for Missing and Exploited Children that led authorities to finding the teenager and arresting Williams.
Of question is who the tip may have came from.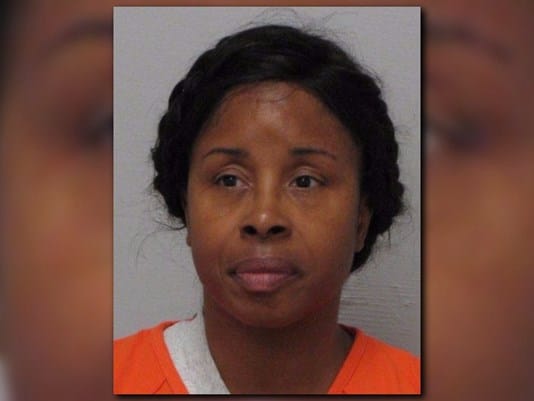 During her Wednesday morning interview, the daughter said she speaks to Williams daily, but has not been able to see the woman since their meeting in South Carolina when she spoke to her though the metal grates of her holding cell.
That meeting led to Manigo defending the woman she called 'mom' along with her posting on Facebook that her abductor, 'was not evil'.
Jacksonville attorney Rhonda Peoples-Waters explained the factors that could help Williams' chance of getting a lesser sentence if she is convicted.
Peoples-Waters said the teen will greatly influence the possible sentence of life in prison if Williams is convicted.
Told the attorney: 'Kamiyah could also be the person to advocate on behalf of Gloria and say, 'Listen, she treated me so well. This is the only mother I know.'
'And Kamiyah may be able to have that same influence on her biological parents,' Peoples-Waters said.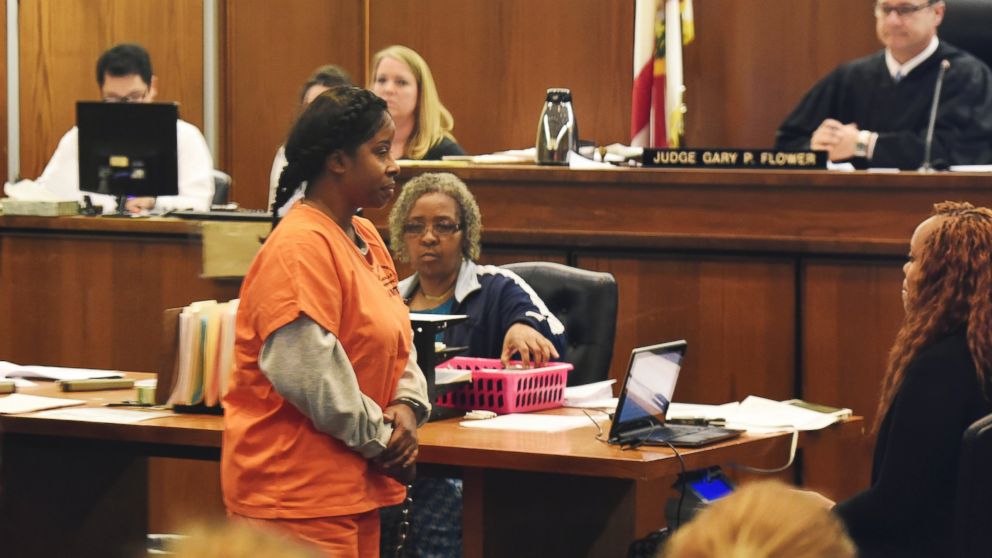 In the aftermath of her new found identity and re-union with her biological parents, Kamiyah said she was struggling with the fact that the woman she loves is facing kidnapping charges, and the fact that some are questioning how she can defend the woman.
'They want me to hate her, and it's not in me to,' said Manigo, who also noted how much it hurt to see Williams in cuffs.
'I will always love her.'
Kamiyah also spoke about meeting her biological parents, Shanara and Craig. 
'I feel like I do owe them that, to give them a chance, get to know them,' said Manigo.
'When you find out you got another family out there, it's just more love.' 
Adding: 'For some it's a victory, but at the same time you do take a loss when someone so dear to you is just snatched like that.'
There is also now the issue of how to refer to the teenager, and the young woman said that people are free to call her whatever name they feel comfortable with at this time.
Responded the teen: 'It's all a bit much for me, but if you know me by "Alexis" continue to call me "Alexis," if you know me as "Kamiyah," then you can call me that too. I'm not really specific right now. I haven't even thought about that, I'm just taking it one step at a time,' 
Adding: 'I don't want any malice with anybody.'
Reiterated Manigo: 'Regardless of what you refer to me to, I know who I am, I've never questioned myself.
'I know who I am as a person.'