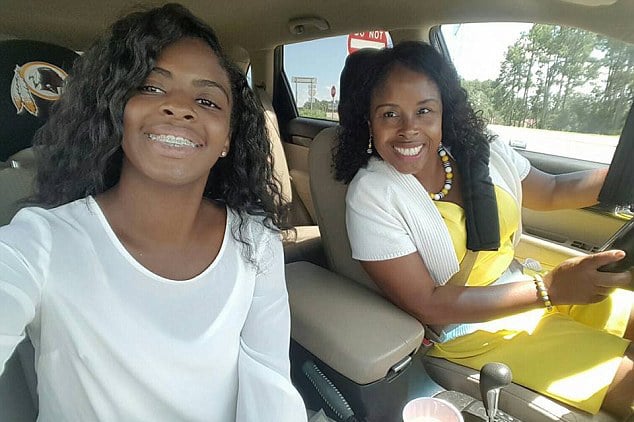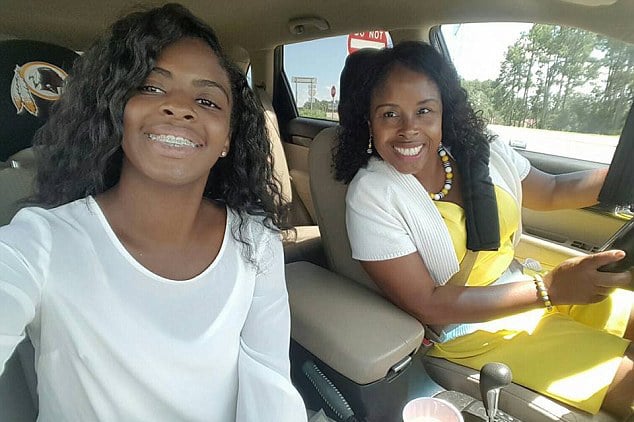 Alexis Manigo aka Kamiyah Mobley the Florida baby kidnapped 18 years ago defends Gloria Williams the only woman she has ever known to be her mother.
Alexis Manigo aka Kamiyah Mobley the now 18 year old teen who was abducted eight hours after birth from her biological mother has defended her abductor, Gloria Williams, saying the woman who she has known all her life as her mother, 'is not a felon'.
The statements come a day after Manigo was identified via DNA to be the legitimate child of Shanara Mobley after tip offs led to the Jacksonville Sheriff's Office putting the pieces of the puzzle together.
By the following morning, come Friday, Gloria Williams the 51 year old South Carolina woman who had abducted Mobley 18 years ago at a Florida hospital and had passed herself off as the child's mother was in custody.
Since her arrest, Williams has been charged with kidnapping reported WJXT.
During her entire upbringing, Kamiyah has only ever known herself to be the name her abductor mother gave her, Alexis Manigo.
Arika Williams: Kamiyah Mobley discovered her true identity 2 years ago says half sister
'Don't lock mom up' Kamiyah Mobley pleads for Gloria Williams
'All he did was lie' Kamiyah Mobley aka Alexis Manigo goes on Facebook rant against 'loser' dad
'She's still my child' Charles Manigo never knew he'd been duped over Kamiyah Mobley
'Tears of joy' Shanara Mobley and Craig Aiken meet missing daughter Kamiyah Mobley
'I love you mom,' Gloria Williams faces life in jail after abducted daughter defends her
Why? Kamiyah Mobley missing baby turns up 18 years later. Gloria Williams fake nurse arrested
The tumult of events led to Kamiyah Mobley's biological family hopeful that they would finally at last get to know the daughter they first brought into the world but never got to cherish.
Upon Williams' arrest, the abducted daughter took to Facebook defending the woman who for all intents and purpose is the only mother she has ever known.
Told Alexis Manigo: 'My mother raised me with everything I needed and most of all everything I wanted,'
Adding 'My mother is no felon.'
#KamiyahMobley – Original composite and sketches released at the time the kidnapping occured. #JAX #JSO #Jacksonville pic.twitter.com/ToqdGprgHL

— Jax Sheriff's Office (@JSOPIO) January 13, 2017
The calls of defense comes after the nation became gripped with the mystery of missing baby, Kaliyah Mobley who on July 10, 1998, was taken from her birth mother.
Her story played out over the years on shows like America's Most Wanted, with the biological mother appealing over the years for her daughter's safe return while expressing the anguish of deep loss of never having gotten to know her daughter. 
Told the biological mother in a 2008 interview with Florida-Times Union: 'I wonder, 'What does she like? What kind of food? What kind of colors? How smart is she? Does she have long pretty hair? Does she have my eyelashes?"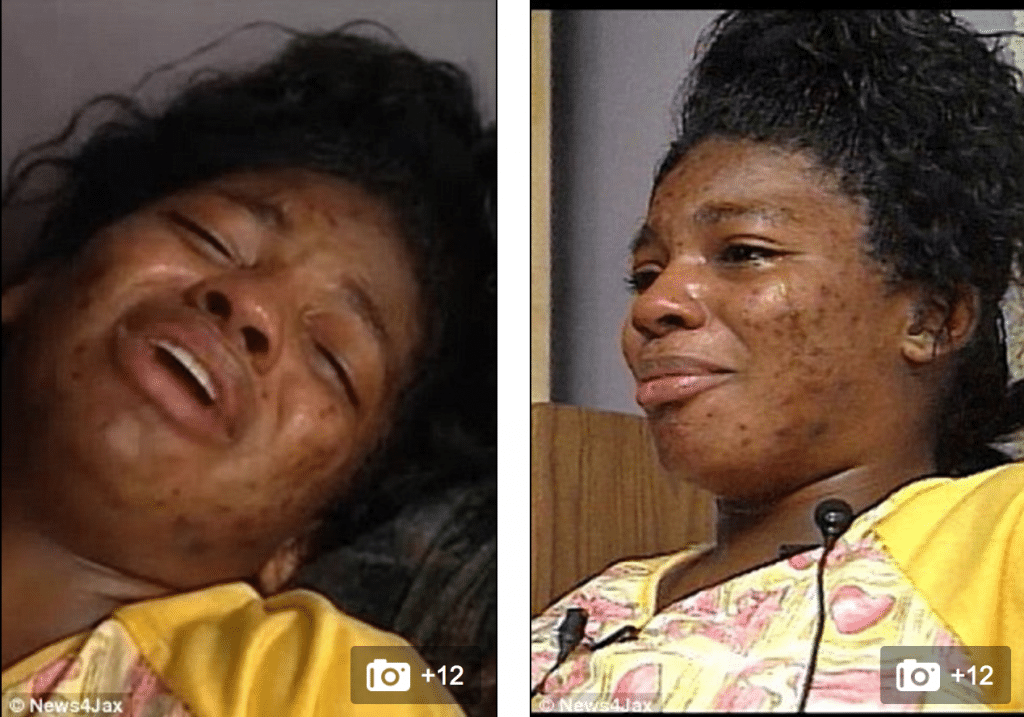 Until her discovery, Kamiyah had been raised with Williams in Waterloo, South Carolina where the teen is believed to have lived a happy well adjusted existence.
Perhaps not surprisingly when Kamiyah went to visit the incarcerated Williams whom the 18 year old woman has always known to be her mother, the teen cried out 'momma' reports News4JAX . 
The series of events led to a cousin of Gloria Williams saying the revelations were 'brand new to all of us.'
Explained Tesha Stephens: 'Right now she's holding up… She's processing everything and she's probably going to have to take this day-by-day.'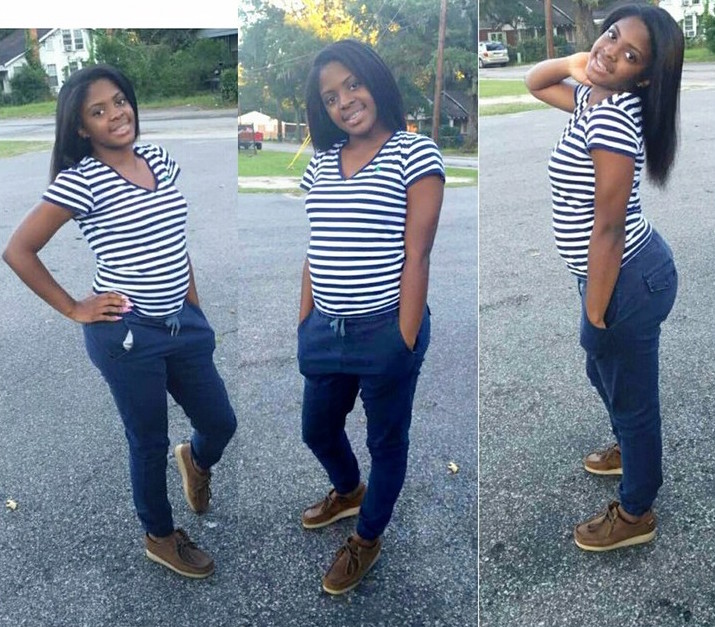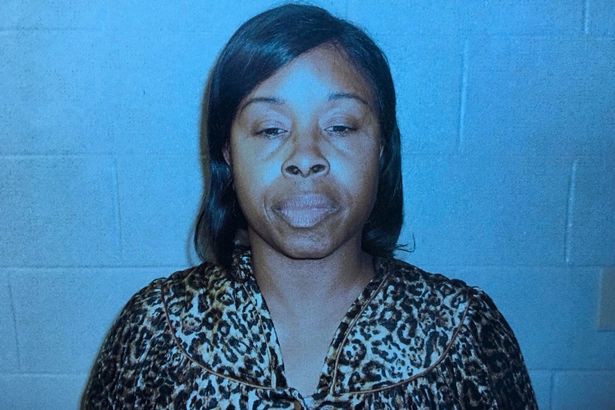 In the aftermath of Gloria Williams' arrest, it has been disclosed the abductor mother having an extensive criminal record, including been found guilty of writing fraudulent checks and welfare fraud.
Yet perhaps the most pressing question is whether the teen who has lived her entire existence under another identity than the one she was born with intends to make contact with her biological family.
Told Sheriff Williams: 'She's taking it as well as you can imagine,'
'We have victim's advocates up there, she has a lot to process, a lot to think about.'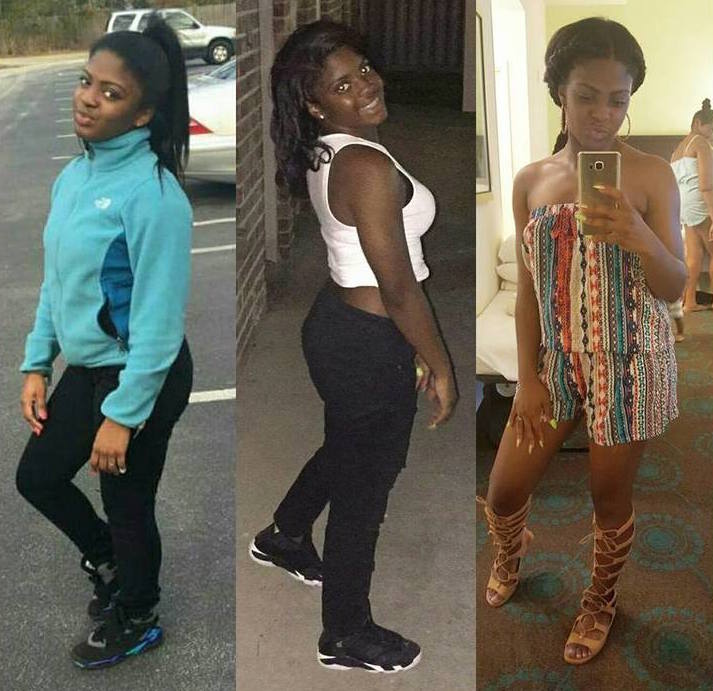 But Kamiyah's father and grandmother, Craig and Velma Aiken, revealed they have already spoken to her on FaceTime, as did Kamiyah's mother Shanara, who has since had three more children. 
Craig and Velma revealed that they immediately noticed that Kamiyah looked like her father, according to First Coast News. 
'I can't wait,' Craig said of an upcoming reunion. 'It's been 18 years. I can't wait no longer.'  
Velma, 66, said her granddaughter chatted with the family as if they had known each other her whole life. 
'She doesn't act like we're brand new people,' Velma told the New York Daily News. 
'She acts like she's been talking to us for a long time.' 
Velma, who prayed she would see her granddaughter before the day she died, said 'everyone broken down in tears' during the conversation. 
She added that Kamiyah is 'well and looking good' but revealed the family has not set an official reunion date yet and don't want to rush her. 
'We lost her for 18 years,' Velma said. 'We don't want to lose her again.'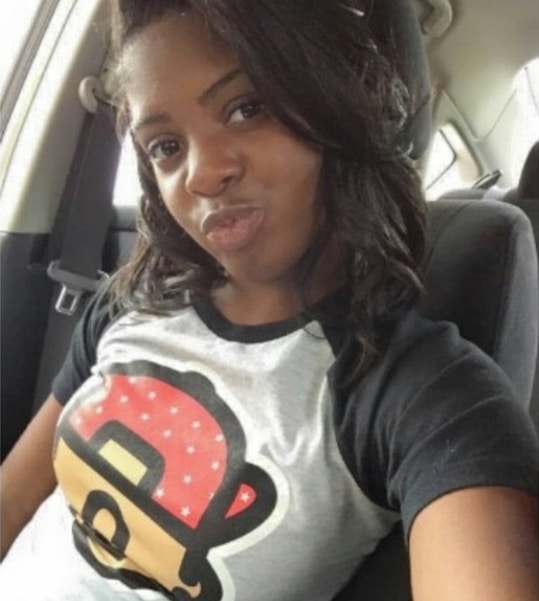 Craig Aiken father of missing Mobley says he can't wait to meet his daughter @FCN2go #onyourside pic.twitter.com/9wOpnjmw2b

— Ken Amaro (@kangel6) January 13, 2017
Velma Aiken says God answers prayers – she is happy her granddaughter is found@FCN2go #onyourside pic.twitter.com/W56N6f8uG4

— Ken Amaro (@kangel6) January 13, 2017